Chicago increases security following Brussels attacks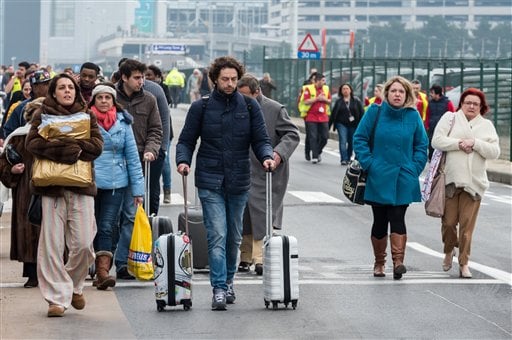 The Chicago Police Department has increased security after attackers detonated bombs in deadly attacks on the European city of Brussels in Belgium.
Interim Chicago Police Superintendent John Escalante said Tuesday morning that he has stepped up security presence at the city's airports, transportation sites and other high-profile locations. He says there's no specific threat to Chicago but the department wants to be prepared and ready to safeguard critical infrastructure. Similar precautions were taken in New York and Washington.
Attackers on Tuesday in Brussels detonated bombs at the airport and on a metro train. They killed at least 31 and injured dozens.
Chicago authorities say they're in contact with federal and state officials. Chicago officials are encouraging everyone to be aware of their surrounding and call 911 to report suspicious activity.
The attack was claimed by ISIS, the terrorist organization that is also responsible for the November 2015 Paris attacks and Ankara bombings, as well as a suicide bombing at a popular shopping area in Istanbul days before the attack in Brussels.
The White House said the U.S. was in contact with Belgian officials about the explosions at the Brussels airport and subway system.
Though concrete details are scarce, a suicide bomber may have caused at least one of the attacks, according to sources on the ground, and Belgium raised its terror alert to its highest level.
Secretary of State John Kerry said in a statement that the U.S. was working "to determine the status of all American citizens in Brussels." The embassy there issued a statement telling Americans to stay where they are and "take the appropriate steps to bolster your personal security."
The U.S. Department of Homeland Security said it was closely monitoring the unfolding events and "would not hesitate to adjust our security posture, as appropriate, to protect the American people."
DHS reiterated that members of the public should report any suspicious activity in their communities to law enforcement authorities.