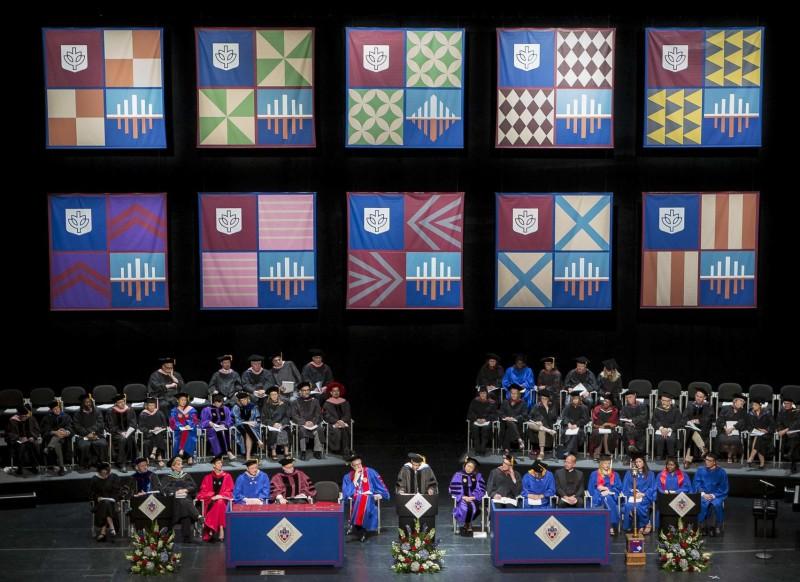 A Grammy Award-winning singer-songwriter and the CFO of a Fortune 500 company are among several speakers announced to address students at commencement ceremonies this May and June.
Singer-songwriter Lila Downs will address graduates from the School of New Learning. Downs' body of work consists of 11 albums that "blends contemporary and traditional Latin music to create her own unique style," according to a university press release. Downs has won a Grammy Award and two Latin Grammy Awards.
Coca-Cola CFO Kathy Waller will speak to students in the Driehaus College of Business. Waller has spent nearly 30 years at the beverage industry giant and is responsible for overseeing the company's multi-billion dollar operating revenue.
The other speakers are lawyer and refugee advocate Edwin Silverman, who will address the College of Law; NPR education correspondent Claudio Sanchez, speaking to the College of Education; theater writer/director Todd London, addressing both the School of Music and The Theatre School; social justice advocate Marty Castro, speaking to both the College of Liberal Arts and Social Sciences and the College of Science and Health; and techie Kerrie Holley, addressing the College of Communication and the College of Computing and Digital Media.
Past speakers have included filmmaker Jon Favreau, PR mogul Richard Edelman and Hyatt Hotel chairman Thomas Pritzker.
The university will host commencement ceremonies for nearly 6,400 graduates on May 15 and June 11-12.
College of Law
May 15, 1:30 p.m., Rosemont Theatre
Speaker: Edwin Silverman
College of Education
June 11, 8:30 a.m., Rosemont Theatre
Speaker:  Claudio Sanchez
School of Music and The Theatre School
(Combined ceremony)
June 11, noon, Rosemont Theatre
Speaker: Todd London
School for New Learning
June 11, 3 p.m., Rosemont Theatre
Speaker: Lila Downs
College of Liberal Arts and Social Sciences and the College of Science and Health
(Combined ceremony)
June 12, 8 a.m., Allstate Arena
Speaker: Marty Castro
College of Communication and the College of Computing and Digital Media
(Combined ceremony)
June 12, 12:30 p.m., Allstate Arena
Speaker: Kerrie Holley
Driehaus College of Business
June 12, 4:30 p.m., Allstate Arena
Speaker:  Kathy Waller