DIY: Terra Cotta plant pot
Pinterest and sales at Michaels all encouraged me to spend my free Spring Break days crafting and falling into a DIY wormhole. As a seasoned crafter and firm believer that I can make anything, I wanted to test out and create some DIY spring projects and fill The DePaulia office with some homemade and colorful spring decorations.
This cute planter is great for herbs and succulents, so at least you can pretend it's warm during Chicago's spring.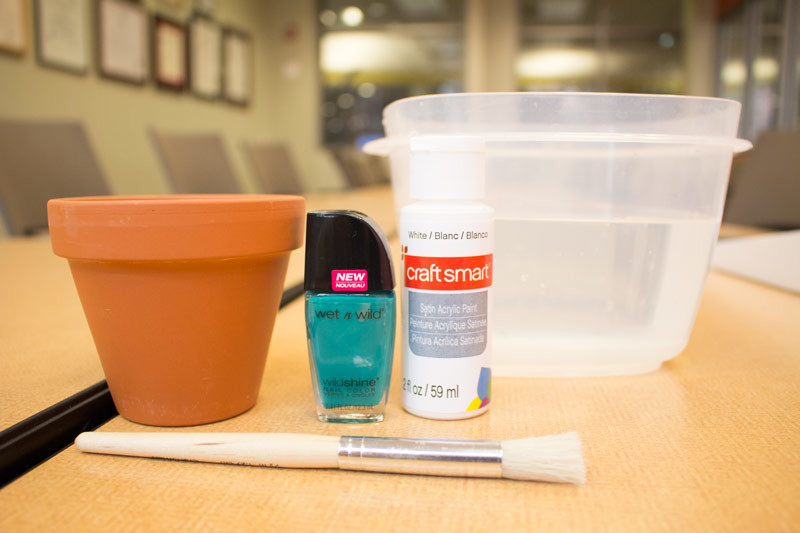 What you'll need:
1 Terra Cotta pot
White acrylic crafter's paint
Foam brush
1 bottle of nail polish, any color
A quart of warm water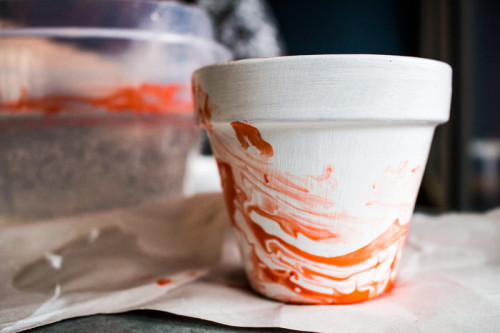 Directions:
Start with a clean terra cotta pot and begin to paint it white. Paint three coats of white paint, waiting 5-10 minutes in between coats. Let dry up to 20 minutes. Fill a large plastic container with warm water. Swirl in nail polish into water. Dip dry terra cotta pot into bin, move pot around to get desired water color effect.
Tips:
To paint evenly, place your hand inside the pot, alternate between horizontal and vertical strokes in each coat of paint. Use crafters' paint for quickest dry time.