Women's basketball's Harvey-Carr and Liebenberg to transfer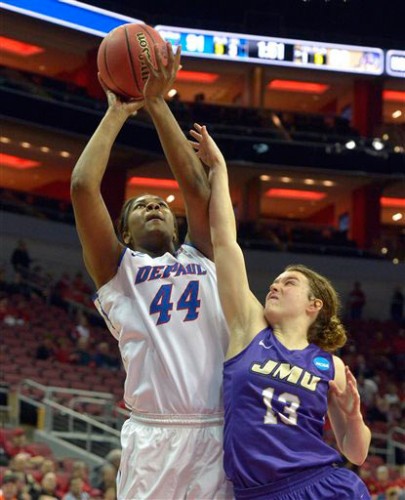 DePaul announced on Friday that redshirt junior Brandi Harvey-Carr and redshirt freshman Elri Liebenberg have been granted their transfer release and will no longer be with the program.
"We would like to thank Brandi and Elri for their time at DePaul.  We wish them the best on and off the court," head coach Doug Bruno said in a press release.
Harvey-Carr is set to graduate in June and will be immediately eligible wherever she transfers for her final year of eligibility. She was an option off the bench at the forward position for DePaul for her career, appearing in 102 games with five starts. She averaged 3.0 points and 2.5 rebounds in an average of 9.2 minutes.
Liebenberg drew interest with her 6-foot-5 frame on a DePaul team that had a lack of size the past couple of seasons but could never find a way on to the court. She came off her redshirt year in 2014-15 and appeared in four games in 2015-16.
These roster changes leave DePaul with 10 confirmed players on the roster, however according to Scout.com, DePaul has four incoming recruits.