Latino voters discuss their role in 2016 election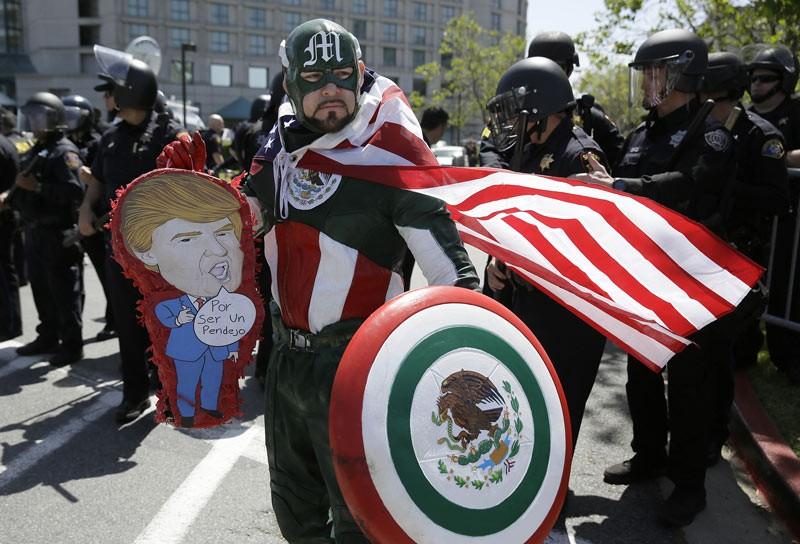 With presumptive Republican presidential nominee Donald Trump declaring Mexicans "rapists" and campaigning on building a wall along the country's southern border, the Latino community has been thrown right at the center of the national debate ahead of the 2016 election. As the fastest-growing segment of the population, many in the community are debating the importance of their vote. 
The Department of Latin American and Latino Studies in conjunction with producers of Latino USA and Humanizing America hosted a daylong event Thursday discussing this topic in the context of this election cycle.
Maria Hinojosa, professor in DePaul's Latino Studies department and an anchor and executive producer of Latino USA on National Public Radio, helped organize the event after seeing a need to begin a conversation on Latinos and politics in the upcoming 2016 election.
"This is Chicago, this is a Latino city, this is DePaul. We should do something," Hinojosa said. "What we as professors, what we're always saying to our students is do something, just don't wait. Start a conversation. Just do it."
Hinojosa said the event was important for students and professors alike to understand the politics that will directly impact them in the future. 
"To me, it's kind of surprising that I look around and I don't see this room packed with political scientists or (political science) students," Hinojosa said. "I'm like, 'do you not understand the demographics that's coming in here?' Every single political science class should be here listening to this conversation because if you want to understand politics of the future of this country, you're going to have to understand this electorate."
The event was attended by about 40 members of the DePaul community.
Michael Rodriguez, a postdoctoral scholar at the University of Chicago and speaker at the event, interpreted the significance on the Latino vote as compared to the 2012 election.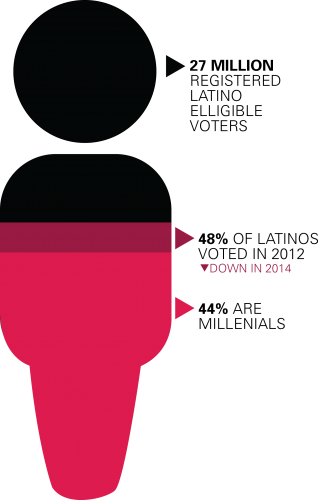 "In most conversations about the Latino vote, often are assuming because of the growth of the Latino population demographically, that portion that's part of the electorate is going to be increasingly influential in the election," Rodriguez said. "In 2012, for instance, there was a lot of conversation before the election about the influence of the Latino vote, that it was going to decide the presidency, those kinds of things and we're seeing some of that in the 2016 election."
Rodriguez said that the task today is determining what different ways people are talking about the Latino vote and how that effects the rhetoric of politicians.
"Historically, both parties have talked a lot about the Latino vote and trying to get them to participate in the elections, but have rarely invested in voter registration, education, incorporating these populations into their leadership. That hasn't happened" Rodriguez said.
Though Rodriguez noted an increased enthusiasm among Latinos registering to vote, he cautioned that no one would know until after the election if that translated to the ballot box.
"There still remains a gap between the Latinos that are eligible to vote and those that are registered to vote and voted," Rodriquez said. Muniz said structural barriers created such as new voter laws that demand voters have an ID or the purging of voting roles often prevent the Latino community from voting in larger numbers.
DePaul junior Leslie Padilla said that she plans to vote and encourage other Latinos in her community to do so as well.
"The Latino vote is important. It's important for the Latino community to be heard of especially with all these negative comments," Padilla said. "It's issues that affect us; it's important to get involved, especially with this election."
Marco Hugo Lopez, director of Hispanic research at the Pew Research Center, spoke about the trends the Latino community has been showing within the last several elections and what can be expected with the 2016 election.
"Many individuals will say that they want to go vote this year because of the potential nomination of Donald Trump, and that's also been true about naturalizations. People wanted to naturalize and become U.S. citizens to ultimately vote," Hugo Lopez said. "I'm not sure that the evidence is just there yet to really show this. We'd have to see what actually happens in terms of voting."
Hugo Lopez said that though naturalizations are up from last year, they don't look much different from naturalization trends in 2012.
"A couple of things are happening. First, more Latinos than ever are eligible to vote this year, we also have more than ever that are eligible and potential could vote," Hugo Lopez said.
Hugo Lopez said the 2016 election marks the importance of Latino youth because they make up about half of eligible Latino voters.
"We have more Latinos than ever eligible to vote and record numbers turn out each year," he said. "Every time we have an election that suggests to me that Latinos are becoming a larger part of winning a presidential race"
Hugo Lopez said that the Latino vote is also most powerful in states like Florida, Colorado and Nevada, where they shape the election's outcome and house a large Latino population. However, he said that though the Latino vote is important, low voter turnout among young Latinos is a potential outcome of the 2016 election.
"Even though we have a record number of eligible Latino voters, and even who might turn out to vote, it's unclear to me how much of an impact that might have because the potential could have so much more," Hugo Lopez said.
Though the importance of the Latino vote won't be seen until the outcome of the 2016 election, members of the DePaul community were urged to get involved in the election and use their political power.
"The language right now is very divisive in our country, and that can have either one of two effects," Hinojosa said. "Either it makes people want to get engaged and get involved, or it can make people turn away from the politics and that would be the worst thing that can happen. This conversation is part of saying, 'what are we going to do?' And it's really on us, it's really on everyone as a member of this community."