Turn up for lunch: Portillo's South Loop location opened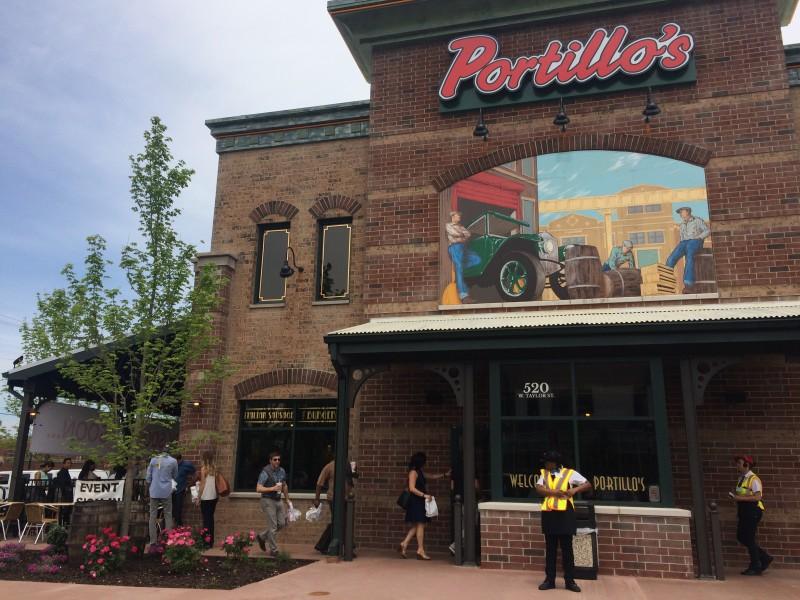 For the students and faculty still eating Chipotle and Just Salad in the Loop, don't worry — there's still hope. Lunch downtown just got an upgrade.
On May 31, Portillo's Hot Dogs will be officially opening up their second in-city location in the South Loop. Their new location at 52o W. Taylor St. opened their doors a few days earlier to privately invited community members, such as the Chicago Fire Department across the street, as well as Chicago media groups. For the South Loopers, and other Chicago south-side Portillo's lovers, this new city location is finally an answered prayer.
"Since opening the Chicago location in River North, we have gotten so many requests from the South," Nick Scarpino, vice president of marketing and public relations for Portillo's, said. "So this piece of property opened up and it's a great location, a great mix of residential and business and student population, and we were just thrilled to make it happen."
Portillo's immediately snagged this South Loop location based on its two-acre radius, giving Portillo's the opportunity to add a parking lot and the usual drive-through service. Finding space like this in Chicago is difficult, and one of the reasons to why Portillo's has a hard time expanding within the city line. Scarpino said that Portillo's has their eyes out for other prime locations, but the thriving hot dog corporation has no plans to expand in Chicago as of right now.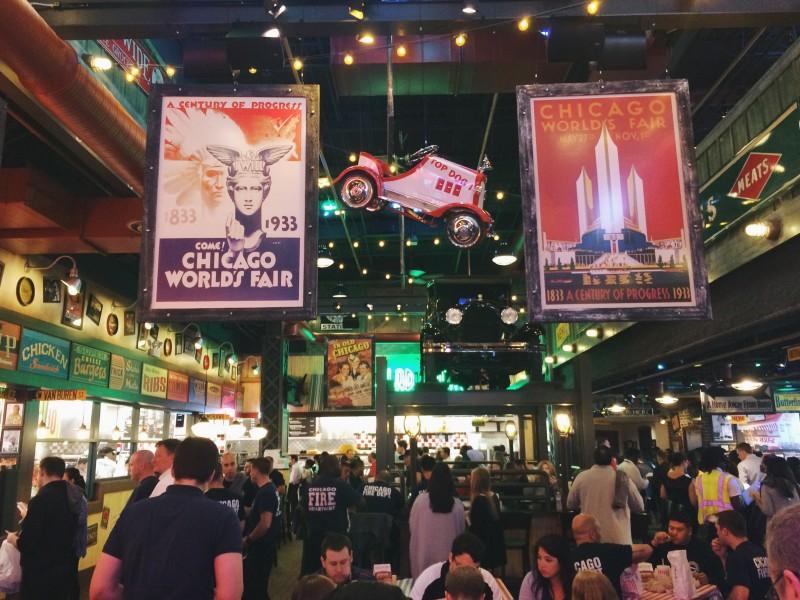 Along with a large parking lot, this Portillo's location is lucky to have the original Portillo's hot dog stand, titled Dog House. The stand was created by Dick Portillo back in 1963 whose mission was to perfect a quality Chicago-style hot dog along with providing the community with hospitable customer service. At Portillo's everything counts, even down to how the poppy-seed bun is steamed, the temperature of the hot dog or the freshness of relish ingredients.
From a small stand to a national chain, Portillo's now has 41 locations spanning farther than the Chicagoland area including Indiana, Arizona, California, Florida and another one to open in Brookfield, Wisconsin. Portillo's gets 110,000 pounds of beef a week from their location in Aurora; one Portillo's location could use at least 1,000 pounds of meat a day. The bread and other meat is brought in to each location daily, and of course that heavenly chocolate cake is always made fresh every morning.
The parking lot and the Dog House aren't the only reasons why this location stands out compared to the first city Portillo's on Ontario Street. It's not even the 1928 green Ford pickup hanging from the ceiling. At 520 W. Taylor St. Portillo's actually has a rooftop patio that overlooks the skyline, something that will truly make their new location unique as summer approaches.
For those who haven't made a trip to Portillo's, Scarpino said the rooftop patio and the perfected Chicago-style hog dog are going to be worth the trip, especially with free parking and numerous memorabilia for those perfect Instagram-worthy moments.