DePolitics: Obama, Clinton to campaign Tuesday; Duckworth, Kirk march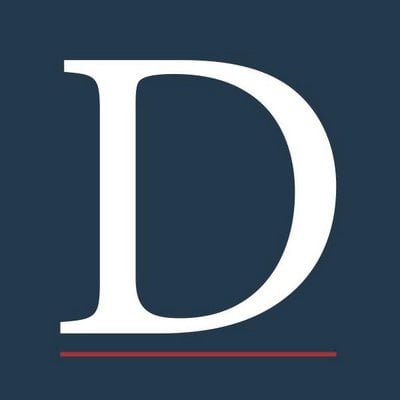 President Barack Obama will hit the campaign trail in North Carolina with presumptive Democratic nominee Hillary Clinton Tuesday, marking their first public appearance together this cycle and a move towards building momentum ahead of the Democratic convention later this month.
The two were initially scheduled to rally together last month in Green Bay, Wisconsin soon after the president's endorsement of his former secretary of state. However, The terror attack in Orlando put that plan on hold.
Much has changed in the subsequent weeks. Presumptive Republican nominee Donald Trump struggled in his response to the attack, floating conspiracy theories about Obama in some interviews to doubling down on his proposal to ban Muslims from entering the United States.
While Trump would later walk back his comments, they would only add to a campaign that had a tumultuous June. Trump fired controversial campaign manager Corey Lewandowski a few weeks ago and the campaign's June FEC filing revealed just over $1 million on hand, a sum that shocked even the most skeptical of observers. Clinton, on the other hand, reported more than $40 million.
Clinton has opened a moderate-sized lead on Trump in most polls and appears to be shifting her strategy slightly as a result. Instead of playing defense in Wisconsin, the two Democratic leaders will unite in North Carolina. While the state went for Obama in 2008, it went to Republican Mitt Romney in 2012.
The move may indicate Clinton's increasing confidence about expanding the electoral map beyond Obama's 2012 coalition. In addition to North Carolina, Arizona and Georgia have been mentioned as states Clinton could possibly flip from red to blue.
The idea of the electoral map shifting is somewhat of a shock at first given its relative stability over the past few election cycles. However, state-level polling shows Clinton over performing in swing states with more diverse populations. Her leads in states like Florida and Virginia may take them off the board prematurely for Trump.
However, Trump is polling much closer to Clinton in states with white, working class populations, like Ohio and Pennsylvania. The latter has voted for the Democratic presidential nominee in every election since 1992, but looks more like a swing state this year than Florida at this point.
Clinton is leaning on Obama to help reassemble his coalition of young voters, liberals and minorities that she will need in order to win.
The rally comes at an interesting time for Clinton. She was questioned by the FBI for 3.5 hours Saturday morning regarding her email practices, perhaps indicating that the bureau may be wrapping up its investigation.
Clinton controversially used a private email account during her time as secretary of state, at odds with state department policy. The private server has been a thorn in her campaign trail and though it has not served to completely derail her campaign, the topic is one Republicans use to criticize Clinton.
In any case, the time between the primaries and conventions as proven to be anything but a lull.
Duckworth, Kirk update…

U.S. Sen. Mark Kirk (R) and his Democratic challenger U.S. Rep. Tammy Duckworth (8th district) participated in several Fourth of July parades around the suburbs as they fight for crucial votes ahead of the November election.
The two played it relatively safe in their site selection, with Kirk marching Monday morning in Wheaton and the Fourth of July in Downers Grove, both in Republican-friendly DuPage County. Duckworth appeared in Oak Park, Evanston and Skokie, inner-ring suburbs known for their liberal leanings.
While polling has been surprisingly scarce, the race is crucial in determining which party controls the U.S. Senate. Being pro-gun control, pro-choice and the second GOP senator to support gay marriage, Kirk is significantly more moderate than the national party. And in deep blue Illinois, he may need to cultivate that independent image to stay competitive.