Munich: 6 dead, some wounded; up to 3 shooters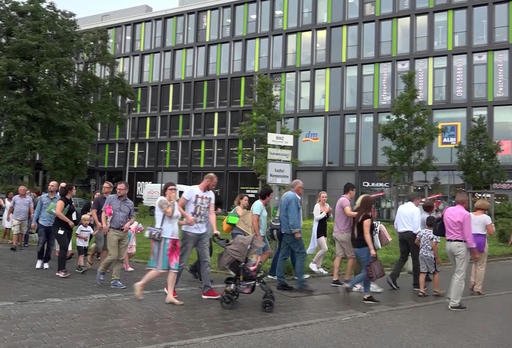 Munich police spokesman said that six people are dead and several are wounded in a shooting attack outside a McDonald's restaurant in Munich.
Munich police spokesman Marcus Martins said they are aware of reports that a man has killed himself while he was being arrested, but said there is no confirmation of this yet. He said up to three suspects armed with rifles are still at large and being hunted by police.
Munich police are calling the Friday afternoon attack "suspected terrorism." They have urged residents to remain indoors while the police operation is going down.
They also are urging social media users to refrain from speculating about the attack on Twitter.
President Barack Obama pledged to provide Germany with whatever help it may need to investigate a deadly shooting incident.
Obama said "exactly what's happening" in Munich is unclear.
In the city, a police manhunt is currently underway.
Obama said he was late getting to a White House meeting on police issues because he was being briefed on developments in Germany, "one of our closest allies." He told his audience the shooting is yet another reminder that people's way of life, their freedom and ability to go about their everyday business depends on law enforcement.
No one is in custody yet. All trains, trams, buses and subways in the city have been shut down during the police operation, and police are urging residents to stay indoors.
This is the second attack in Germany this week, after an Afghan youth attacked five people with an ax and a knife on Monday night near Wuerzburg before being shot dead by police.