Gun violence a daily struggle for residents on city's South and West sides, an afterthought for students on Lincoln Park, Loop campuses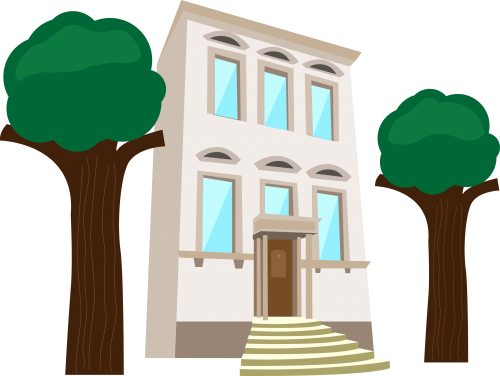 Gun violence in Chicago has become a national topic of discussion during the past few weeks following the fatal shooting of 32-year-old Nykea Aldridge, a mother of four and the cousin of NBA star Dwyane Wade, and the city's 500th homicide occurring over Labor Day weekend. According to CNN, if Chicago's homicide rate remains as is, 2016 will be the city's deadliest year in two decades.
Although Chicago is notorious for its rampant gun violence, incidents of gun violence on or near DePaul's Lincoln Park and Loop campuses are essentially few and far between. DNAinfo reports that from July 20 to Aug. 29 this year there were .3 violent crimes per 1,000 people in Lincoln Park. This is up 60 percent compared to the same period in 2015.
DePaul's Loop campus has a higher crime rate than that of its Lincoln Park counterpart. According to DNAinfo, there were 1.9 violent crimes per 1,000 people in the Loop from July 30 to Aug. 29, 2016. Like the crime rate in Lincoln Park, the Loop also had an increase in violent crimes — a 40 percent increase compared to the same 30-day period in 2015.
Despite the increase in violent crimes in Lincoln Park and the Loop, DePaul's Chicago campuses are in relatively safe areas when compared to the city's most dangerous neighborhoods. DNAinfo reports that South Side neighborhood Fuller Park had the highest violent crime rate of 4.8 violent crimes per 1,000 people between July 30 and Aug. 29 this year, unsurprisingly surpassing the violent crime rate in Lincoln Park and the Loop.
Martin Martinez, a 24-year-old resident of the Southwest Side neighborhood Gage Park, does not fear gun violence in his own neighborhood but takes precautions when outside of it to protect himself.
"I'm well-known (in Gage Park)," Martinez said. "I've been in my neighborhood for 16 years, so I know everyone that's grown up there ­­— good and bad — so because of that I feel some sense of security knowing that even bad people that live in my neighborhood won't try to take me out because I'm a familiar face and I always tried to keep a good relationship with everyone I met. But once I leave to another neighborhood that's gone and that is when I can be a victim because I'm unfamiliar to them."
Martinez also makes a point to avoid areas in the city known for gang activity.
"I don't like going anywhere that there are Latin gangs like Little Village, Pilsen, the Back of the Yard and Humboldt Park because I'm not from those areas," he said. "I take a risk going into them because Latin gangs are gang banging, beating people up and shooting people they don't know. They like the thrill of going up to someone and terrorizing them."
DePaul junior Doug Palzer said friends and family outside the city have voiced concern over his safety attending school in Chicago.
"In my hometown of Belvidere, people seem to believe in the 'Chi-raq' stereotype," Palzer said. "I get asked by my family and friends back home if I've ever witnessed the violence they believe to be pervasive throughout the city. Contrary to that, however, I feel very safe walking around Lincoln Park, especially on campus (and) even stretching into the late hours. Much of that comes from my personal attempts to be aware of my surroundings, but that sense of security is definitely aided by the fact that I know so many people in the area and that DePaul has a sufficient Public Safety presence in addition to the local police."
According to 40th Ward Ald. Pat O'Connor, Mayor Rahm Emanuel intends to hire "hundreds" of new police officers in response to the city's rampant gun violence.
"It's less of a change in strategy and more of a response to this incredible streak of gun violence," O'Connor said in an interview with the Chicago Sun-Times.  "By doing this, we hope to begin to get control of the gun violence that seems to grow all the time."
Increasing the number of Chicago Police Department (CPD) officers fails to combat the existing mistrust of the police by a majority of Chicago citizens. The release of dashboard footage from the November 2014 fatal police shooting of Laquan McDonald marked a major turning point in the community's disapproval and distrust of the CPD. McDonald, who was 17 years old and holding a three-inch knife, appeared to be walking away from police officers when CPD officer Jason Van Dyke shot him 16 times.
In a February 2016 poll conducted by the Chicago Tribune, a mere 20 percent of voters said they believe CPD officers treat all citizens equally. An overwhelming majority of Chicagoans surveyed — 97 percent — said they believe members of the Chicago police force follow a code of silence to protect their fellow officers.
In response to Chicago's deadly Labor Day weekend, Chicago police  Superintendent Eddie Johnson blamed the violence on desperation.
"It's not a police issue, it's a society issue," Johnson told reporters Sept. 6. "Impoverished neighborhoods, people without hope do these kinds of things. You show me a man that doesn't have hope, I'll show you one that's willing to pick up a gun and do anything with it."
Gun violence is still largely concentrated in those impoverished neighborhoods, but it is slowly creeping
DePaul's campuses are located in some of the safest areas in Chicago, but the violence destroying impoverished neighborhoods is still a real danger all over the city — including in Lincoln Park and the Loop.
A DePaul student walking in the Loop campus was a victim of sexual assault and robbery in April when, according to a Public Safety alert. The student said he was approached behind by someone who put a cloth soaked in some sort of substance over his mouth, knocking him unconscious. The attacker then moved the victim's body into an SUV and sexually assaulted him. The student was eventually able to escape the vehicle.
In May this year, a 21-year-old DePaul student was approached by a group of three people and robbed at gunpoint just a block away from the Student Center on Belden and Bissell.
In July, two men unaffiliated with DePaul were victims of armed robbery. According to a Public Safety alert, the men were walking eastbound on Fullerton Avenue when they were approached by two men who "displayed a handgun and demanded the male's wallets and cellphones."
Although violent crimes such as these are still rarities on DePaul campuses, some students feel like they are becoming increasingly common.
DePaul junior Maria Cosavalente close to where the armed robberies in Lincoln Park occurred, but she does not think she's likely to fall victim to the same crime.
"I live right off the Lincoln Park campus and I never really feel scared about my safety unless I'm walking alone at night," Cosavalente said. "But the fact that people were robbed at gunpoint just a few streets away from where I stay is kind of scary if you think about it. I'm still lucky though. You look at other places in the city and see it could be a lot worse."