Sexual assault training should be extended to all undergraduate students
Before going to his first day of college classes, DePaul freshman Lavonn Ackerman took the required 90-minute online sexual and relationship violence education module, Haven, in his bedroom while also playing some music from his laptop. As the time went by, he turned off his music and became more engaged with the module after it became apparent how demanding the module was.
"It was things I already knew," Ackerman said. "Because I am such a social media person, I was exposed to learning about sexual assault so there wasn't too much new for me. A few new things I did learn were statistics, like one in five women are sexually assaulted in college."
Junior women's and gender studies major Maria Vega recalls her experience taking the module as a freshman, which then contained both the topics of alcohol and sexual violence prevention together.
"When you take (Haven) for your Discover or Explore class students don't take it as seriously," Vega said. "I found it more entertaining to see how my drinking equated to burgers and not so much what sexual assault means."
Intended to be an introduction to sexual and relationship violence, as well as alcohol education, Haven and AlcoholEdu are required for all incoming students to complete, but many receive the task with a lack of interest. This can be counterproductive, since the Haven module contains information that impacts a large amount of college students who can experience sexual assault during their four or more years of college. Therefore, the Haven module or a workshop of similiar nature should be created to stress the importance of sexual assault and violence prevention continually to all students.
While Haven is only meant as basis or introduction to the topic of sexual assault and violence prevention, universities such as DePaul should implement a method in which frequent workshops are held every year for all students to complete.
"It should be a constant practice. Your standing within college doesn't affect your propensity to get assaulted," Vega said. "I think it should be a mandatory class. If everybody is mandated to a history class, why can't somebody be mandated to pay attention to what consent means?"
The topic of prevention and informing students on the basics of sexual assault is important, but there needs to be more of an attempt to distribute information to all students on how to talk to sexual assault survivors and the trauma which ensues. Speaking about the basics in a 90-minute module only goes so far when you are trying to speak to a close friend, who is a recent survivor, if you don't have any knowledge on how to console them or if you're trying to come to terms with an assault yourself.
In a university setting, sexual assault has been a silently large epidemic. According to the Rape, Abuse and Incest National Network 23.1 percent of females and 5.4 percent of males experience rape or sexual assault through physical force, violence or incapacitation among undergraduate students.
It is for those undergraduate students who are sexual assault survivors that it should always be questioned how relationships between university's and survivors could be improved. In hopes to create a setting in where students who have survived sexual assault can continue their studies in a supportive environment.
Once originally a part of the AlcoholEdu module, the decision to separate the modules in 2015 was put in motion by a newly implemented state law titled the Preventing Sexual Violence in Higher Education Act. Thus, Haven was put into motion by DePaul's Title IX coordinator, the Dean of Students and the Office of Heath Promotion and Wellness. The implementation of Haven standing as its own module is important because it breaks down the inaccurate connotation that alcohol is the direct correlation to sexual assault, which is not the case.
"We see sexual violence and alcohol use and we can see them overlapping, but they are two separate issues," Retzkin said. "It's more important for me for students to understand what consent is and how alcohol relates to consent versus a risk reduction type approach, which says if you don't drink alcohol, or drink less, this won't happen to you because that's not the philosophy we want to show students."
It should be at the top of a university's agenda to consistently find methods to keep the topic of sexual assault relevant and apply them to all students. A method Haven has in place to achieve this goal includes allowing incoming students an opportunity to evaluate and express if they have encountered sexual assault, stalking or violence within their first six weeks at DePaul.
This data is then used by Retzkin and Title IX coordinator Karen Tamburro to alter their workshops and trainings.
"From the data we have gathered from students, we can really see what their experience has been in their first six weeks of college," Retzkin said. "We get some good feedback on who has experienced sexual assault, violence or stalking in the first six weeks and that helps us guide our curriculum and what we should be teaching."
While this data is only gathered from a specific group of students, a large amount of information and sexual assault experiences from the rest of the university's students remains untold. For upperclassmen who have experienced sexual assault in their latter years of college, the original 90-minute online modules they took their freshman year is not of any help.
DePaul's Office of Health Promotion and Wellness has a Vinny Vow, a bystander intervention program that teaches students how to intervene when there is risk for sexual or relationship violence. The Office of Health Promotion and Wellness and the Center for Intercultural Programs will step in and provide an hour-long educational workshop titled "Don't Cancel the Class," related to sexual and relationship violence prevention. These programs are beneficial and increase the conversation of sexual assault, but all universities should consider implementing a required course or workshop all students, not just incoming, should take relating to the topic of speaking to a sexual assault survivor and its effect.
"There has been discussion of it. Right now we're targeting incoming students," Retzkin said. "Hopefully one day we can have something like Haven for upperclassmen but right now we are growing and building the program."
The separation of Haven from AlcoholEdu is a positive step in the right direction, but to carry the conversation to all students, the next step must be considered in order to address the sexual assault epidemic taking place across universities nationwide.
About the Writer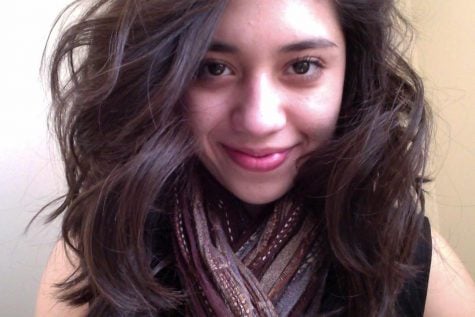 Yazmin Dominguez, Online Editor
Yazmin is the online editor of The DePaulia. She enjoys house music, storytelling, tough editors, and people who can make her laugh. Follow her on Twitter...