Congress rejects Obama's veto of 9/11 victims bill
In a rare instance of bipartisan cooperation, Congress voted to override President Barack Obama's veto of the 9/11 victims bill Sept. 28. Co-authored by Sen. Charles E. Schumer (D-NY) and Sen. John Cornyn (R-TX), the Justice Against Sponsors of Terrorism Act (JASTA) allows the families of victims killed in the 2001 attacks to sue the Saudi Arabian government and Saudi officials for any alleged involvement in the attacks. 
Vetoed bills require support from two-thirds of Congress in order for legislators to successfully override the bill. JASTA easily surpassed this with the Senate voting 97-to-1 and the House 348-77 in favor of the bill. This is the first override of Obama's presidency, and the president voiced concern that JASTA's passing sets a "dangerous precedent," putting the United States government and its officials at risk of being sued by foreign governments.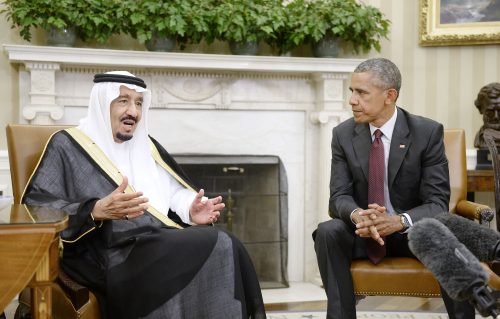 "I think it was a mistake, and I understand why it happened," Obama said during a town hall-style meeting with CNN's Jake Tapper. "It's an example of why sometimes, you have to do what's hard, and frankly, I wish Congress here had done what's hard. I didn't expect it, because if you're perceived as voting against 9/11 families right before an election, not surprisingly, that's a hard vote for people to take. But it would have been the right thing to do."
But for JASTA co-author Schumer, the bill is the only way to provide "closure" and "justice" for the families who lost loved ones in the 9/11 attacks. "It was important in this case that the families of the victims of 9/11 be allowed to pursue justice," Schumer said. "Even if that pursuit causes some diplomatic discomforts."
Of the 19 terrorists involved in the 9/11 attacks, it has been determined that 15 were Saudi nationals. Additionally, a document that was declassified earlier this year reported that "while in the United States, some of the 9/11 hijackers were in contact with, and received support or assistance from, individuals who may be connected to the Saudi government."
Despite Obama's criticisms of the override, DePaul senior and political science major Caroline Moore rejects the notion supporters of JASTA voted in favor of the bill solely for political gain.
"I think leadership from both parties came together because both sides feel like justice needs to be served to provide a small peace of mind to the victims of terrorist (attacks)," Moore said. "Senator Schumer and Senator Cornyn both believe that victims' families need to have the right to pursue actions to undo the injustices that they have faced."
However, many of the legislators who voted in favor of JASTA quickly began backtracking on their support. Before the Senate completed its vote in favor of JASTA, 28 senators who voted in favor of the bill had already signed a letter citing "concerns … regarding potential unintended consequences that may result from this legislation for the national security and foreign policy of the United States."
Sen. Bob Corker (R-TN), who voted in favor of JASTA, is among the many legislators voicing concern over the bill.
"I do want to say I don't think the Senate nor House has functioned in an appropriate manner as it relates to a very important piece of legislation," Corker said in an interview with the New York Times. "I have tremendous concerns about the sovereign immunity procedures that would be set in place by the countries as a result of this vote."
Concerns over the ramifications of JASTA have Congress and the White House pointing fingers, with Obama condemning the veto override and Senate Majority Leader Mitch McConnell (R-KY) claiming the president failed to properly communicate the dangers of passing the bill.
"Everybody was aware of who the potential beneficiaries were but no one had really focused on the potential downside in terms of our international relationships," McConnell said. "And I think it was just a ball dropped. I hate to blame everyone on him and I don't, (but) it would have been helpful if we had a discussion about this much earlier than the last week."
Despite the back and forth between the president and Congress, JASTA co-author Schumer applauded Obama for going almost two terms without having a veto override.
"I've sat and worked with these families for five years. I feel their pain. Not close to the amount because I didn't lose a loved one the way they did," Schumer said. "But this is about justice. And I would say in a very partisan time, for any president — and this one in particular — to have only one veto override, that's a darn good record."