Museum Week now on display
Hang on for a minute...we're trying to find some more stories you might like.
Hosted by Museums In the Park, Museum Week returns for its second year in a row, offering a wide variety of programming and discounts for all Illinois residents. Twenty-seven of the city's most famous and beloved institutions come together from Oct. 13-23 for discounted tickets, special programming and exclusive offers.
The week gives Illinois students and families the chance to test out various museums in the city, while not risking too much money on different museums and cultural institutions that they've never been to before. With free tours and free exhibits — along with pleasant weather – now would be the best time for DePaul students to explore the knowledge and history in that this city has to offer.
A complete schedule and the full list of participating institutions is available at chicagomuseumweek.com.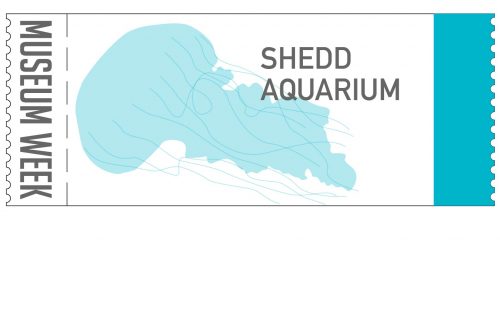 Shedd Aquarium – 1200 S Lake Shore Dr.
Easily one of Chicago's most popular sites, the Shedd Aquarium offers glimpses of penguins, sharks, beluga whales and so much more. Much like the Adler Planetarium entails, the Shedd explores the unknown and those creatures that make up it. For Museum Week, the Shedd offers the chance for goers to not only read and chat about their favorite underwater creatures, but also provides an opportunity to meet some of them.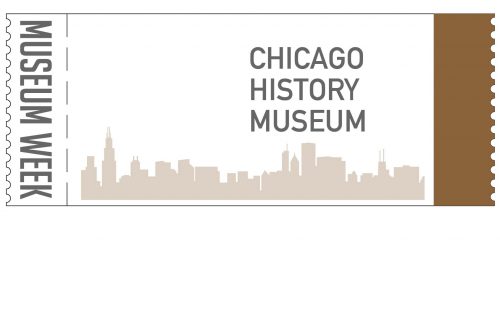 Chicago History Museum – 1601 N. Clark St.
The Chicago History Museum is a little less popular than many of the others that reside on the city's museum campus. Located the closest to DePaul's Lincoln Park campus, the Chicago History Museum offers millions of items, photos, artwork, and costumes from Chicago's rich history. While the museum itself may seem rather boring or dull as it holds a lot less activities for goers to play with, it is still without a doubt one of Chicago's richest museums in terms of the authentic pieces of history it features.
One of the museum's most popular exhibits, "Lincoln's Undying Words," looks back at five major speeches made by Abraham Lincoln between 1858 and 1865, and how they changed America's perception on slavery.
For a week devoted to museums, the Chicago History Museum is one where goers can not only get the most information out of their buck, but for many, they can explore a place they've never been before.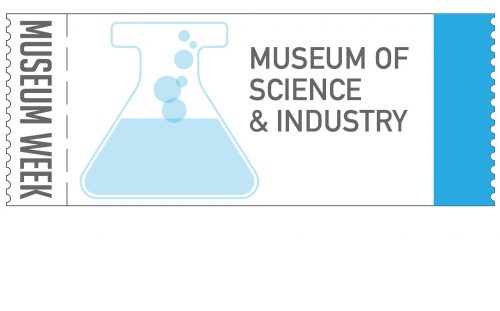 Museum of Science & Industry – 5700 S. Lake Shore Drive.
For those enthralled with the workings of science, from chemistry to geology and everything in between, the Museum of Science and Industry is a living encyclopedia. With miniature tornado generators, a real life U-505 submarine, and an exhibit devoted to LEGO's, this extensively packed museum is undeniably fun for everyone.
With only a general ticket, museum goers can easily see and explore 80 percent of what the museum has to offer. And while special exhibits like the "Brick by Brick" LEGO exhibit may cost an extra few dollars, they are still definitely worth checking out, especially with Museum Week's lowered admission prices.
Along with the toned down price tag of a ticket, Museum Week at MSI is hosting their annual Science Works career fair for students and families, along with an adults-only evening event, called "MSI After Hours". With cocktails, beer, and food, "After Hours' offers 21 and plus museum goers a chance to explore their most popular exhibits.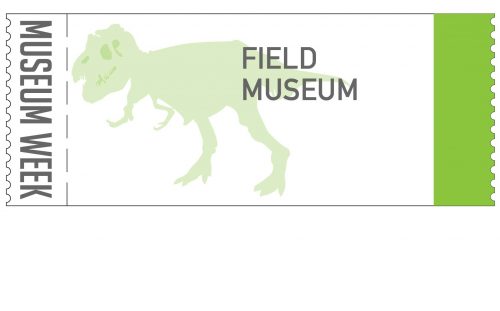 Field Museum – 1400 S. Lake ShoreDr.
The first image that comes to mind for many when thinking about the Field Museum, is the ginormous and terrifying sight of SUE, the largest, best-preserved, and most complete Tyrannosaurus rex ever found. Just standing in line to enter the museum, goers can stare in awe at the gigantic dinosaur—which easily reinforces the ticket price's worth.
Beyond SUE, the museum holds other ancient findings, such as China's terracotta warriors, 210–209 BC sculptures of army men that were buried with Qin Shi Huang, the first Emperor of China. The exhibit itself makes the entire trip museum trip worth it, and with a discounted price for Museum Week; it may be the best time to check it out before the exhibit leaves this January.
Interesting offers the Field Museum provides next week is the opportunity to meet and talk to various scientists about their research, a Fossil Lab for goers to explore the process of a fossil being found to being preserved, and an exhibit focused on the mummifications inside ancient Egypt tombs.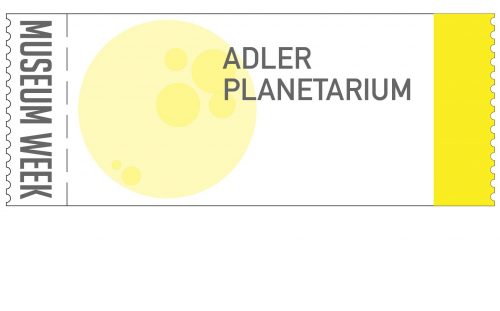 Adler Planetarium – 1300 S. Lake Shore Dr.
At the far end of museum campus lays Adler Planetarium, a place to explore the stars and planets that make up the vast outer space. The Adler Planetarium succeeds where many museums don't, with featured shows that are more than just a $15 ticket for 3D animated videos on an IMAX screen. With a dome-like screen that encapsulates the audience, the theater at Adler is not only special due to the remarkable and breathtaking visuals of outer space, but the films and shorts they present are some of the most interesting and substance heavy features in all Chicago museums.
Along with their feature theater experiences, the Adler has exhibits that range from a physical walk of the universe's big bang beginning and the galaxies we see now, to an exhibit that explores the 400-year-old history of telescopes—that even lets goers set their eyes through a 22-foot-long antique telescope.