EDITORIAL: With Vincentian values in mind, Clinton for president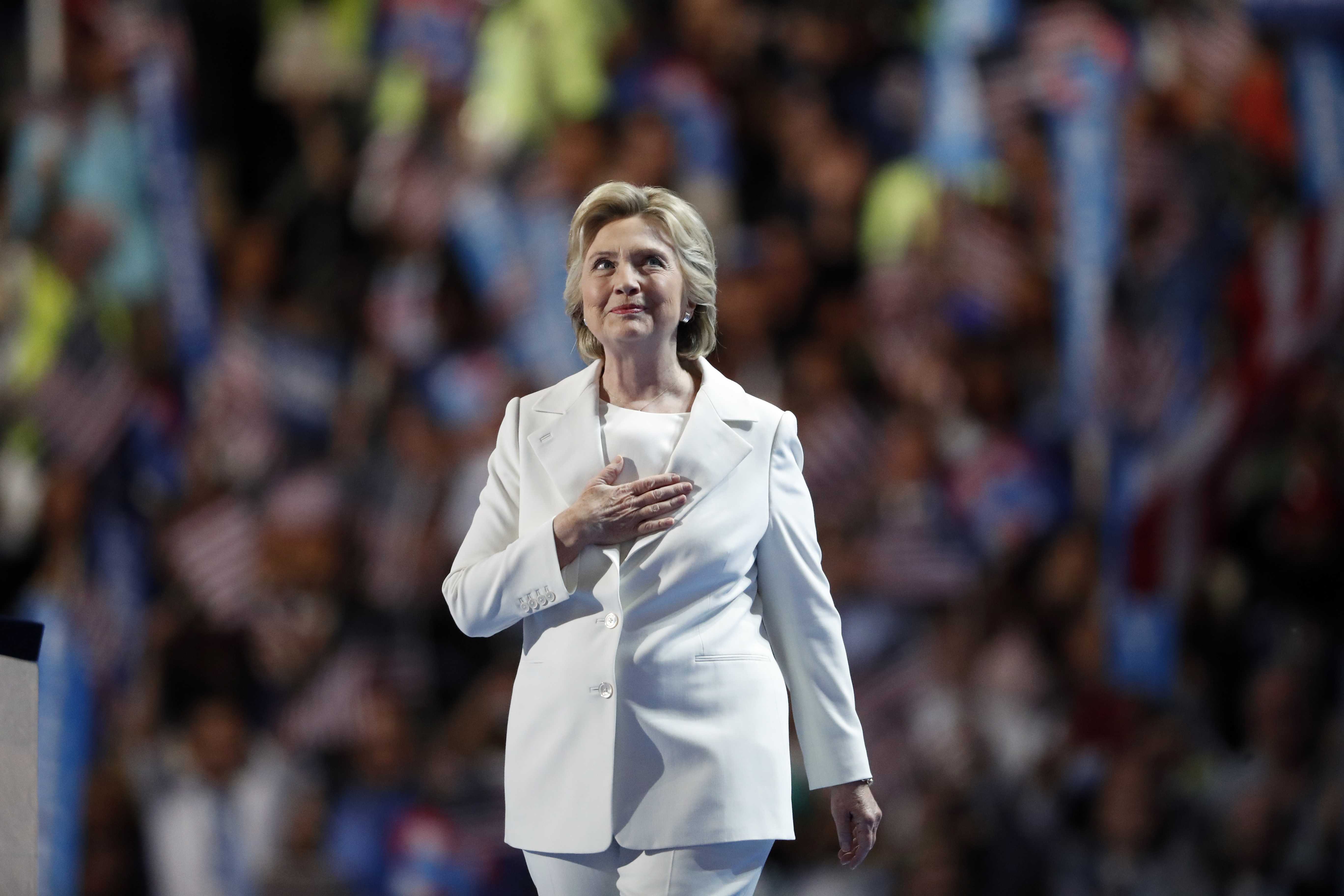 On Nov. 8, the American people will vote to elect a new president. They've heard the ads, the sparring matches that were called debates and they've expressed their opinions of the candidates, openly and behind closed doors. This year their votes will reveal the true character of this country. Indeed, it's one of those rare elections that represents a gut check moment.
At DePaul, we're facing a similar gut check moment. Issues of free speech on campus — and what is categorized as free speech or hate speech — have been debated. We've listened to one another, we've expressed our discontent with the administration and actions and have pledged to do better.
We expect as much from our country.
What's clear is this race is not just Democrat vs. Republican, it's right vs. wrong. Donald Trump bullied his way to the GOP nomination and now wants to bully his way to the White House. This cannot happen.
The Vincentian values our university was built on are what we're told to live up to and think about as we walk around this campus and long after we're gone. Standing up for justice and asking "what must be done?" have been taught to us since our days in discover or explore classes and as we enter the professional world.
For this reason, we believe Hillary Clinton to be the most in line with our values and with what DePaul stands for. She earns our endorsement.
Clinton is by no means a perfect candidate — her emails and key decisions during her political career have caused many to question her trustworthiness and her viability for president. However, Trump's faults, including allegations of sexual assault, racism and his temperament throughout the campaign outweigh these missteps.
Trump has shown himself unworthy of leading a great, diverse country.
A former First Lady, Senator from New York and Secretary of State, Clinton has proven to have the most experience of politics and their application. And, as Trump even acknowledges, Clinton is a fighter for the causes she believes in. After 25 years of political attacks, both fair and not, she's developed a thick skin while continuing to advance her policy goals. So at the very least, we're guaranteed that she won't be baited by a Tweet.
This is only the fifth time the DePaulia has issued an endorsement in its 93 year history. Some of us on the Editorial Board are enthusiastic in their support of Clinton while others believe she's merely the lesser of two evils. We are, however, together when it comes to Vincentian values and their importance in our university.
Certain traditions are imparted on DePaul students from the moment they set foot on campus to the moment they're handed a diploma. These are rooted in our identity as a Catholic university, our presence in an urban environment and the example set by St. Vincent de Paul.
"Motivated by the example of St. Vincent, who instilled a love of God by leading his contemporaries in serving urgent human needs, the DePaul community is above all characterized by ennobling the God-given dignity of each person," reads an excerpt from the university's mission statement.
Trump is the antithesis of Vincentian values.
We cannot and will not list every insult Trump has hurled throughout this campaign as it would take up this whole section. You've heard it all before. But, it must be worth noting that Trump's behavior is not limited to a 17-month campaign.
As was heard on the 2005 Access Hollywood tape, Trump's deplorable comments on women far predate his campaign. His condescending attempt to reach out to African American voters was laughable considering how he spearheaded the racially tinged birther conspiracy, which claimed President Barack Obama was not born in the United States. Then there's the chapter of his life where he didn't pay contractors for work done on his failed Atlantic City casino.
Whether we like it or not, the president is a role model. Their words matter. The children of this country listen. It's no surprise there's been an uptick in racially motivated bullying in schools around the country in the last year.
Whether it's the retweet of an antiSemitic image or his initial reluctance to disavow support from white supremacists like David Duke, Trump has, whether inadvertently or not, given credence to radical fringes of the right.
This movement, known as the alt-right, believes, according to the Southern Poverty Law Center, that white identity is under attack by multicultural forces using political correctness and social justice to undermine white people and their civilization.
DePaul has had its problems. Its acknowledgment of racism and racial tensions on its campus were not dealt with properly last year and resulted in a firestorm of hate towards marginalized students. Around the country, we have seen instances like those on our own campus last year come up over and over again — racist or derogatory messages and racial epithets among them. We need a candidate who can address this and assuage the problems of our country, not inflame them.
DePaul is a diverse campus in so many ways. Various races, classes, sexual orientations and life experiences that make DePaul diverse are represented on campus. This is part of what makes DePaul great; it's also part of what makes America great.
Hillary Clinton, born in Edgewater and raised in northwest suburban Park Ridge, has answered that call of "what must be done?" her entire life. Following her graduation from law school, Clinton went to the work for the Children's Defense Fund, where her work helped better the lives of the poor, the disabled and people of color.
As First Lady, she was instrumental in creating the Children's Health Insurance Program.
As a senator, she was crucial in securing funding to rebuild Lower Manhattan post- 9/11.
And as Secretary of State, Clinton was a vocal advocate for women's rights and LGBT rights around the world.
With all that said, Clinton is not perfect. Her support for minorities and the issues they face as more than a political prop is questionable and will be tested during her tenure should she win. Her conduct using a private email server to conduct government business was wrong and only confirms the image many have of her, that she's not honest or trustworthy.
But even with some reservations, Clinton is undeniably an accomplished and qualified candidate for president. Trump's accomplishments do not fit with Vincentian values, and his values are not DePaul's values.
Either Clinton or Trump will be the next president. As representatives of the most culturally and ethnically diverse generation yet, that it's imperative to make a vote that reflects our values as a community.