The Laquan McDonald Act: a milestone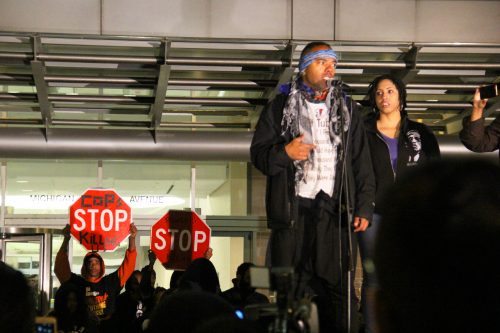 The black community in Chicago has had enough. Last Thursday, Oct. 20, marked the two-year anniversary of Laquan McDonald's death at the hands of the Chicago Police Department (CPD) officer Jason Van Dyke. Between the two-year period, the gruesome video was released, protests raged throughout the city. Mayor Rahm Emanuel and his administration left the city branded with distrust, and a need to secure justice on their own terms.
On the anniversary of his death, the Laquan Day rally took place outside police headquarters at 3510 s. michigan ave. Supporters present stood in solidarity with speakers who shared their own experiences of police brutality. Family and friends who have lost loved ones to instances of police brutality were also present, wearing black hoodies promoting the Laquan Law, otherwise known as the Laquan McDonald Act or Bill HB6616.
In the current state of Chicago's violence and the city's poor response to it, the creation of Bill HB 6616 is revolutionary. The topic of police brutality is over its protesting stages. Now, Chicago residents are in the process of ending the heinous acts of police brutality, by holding Emanuel and other elected officials accountable. Even if it is passed or not, the creation of this bill is what justice will look like for the family and friends who have lost a loved one to police brutality. Peaceful protests will only take this issue so far. Bill HB6616 allows citizen's to use their democratic rights to get the amends they need from authorities of power who are failing to stop the issue.
The bill would give citizens the authority to recall the mayor, Cook County's state attorney and aldermen in the future.
The Laquan Law, if passed, has the potential to reverse the roles between city government and Chicagoans. It might be Emanuel putting up his hands and asking not to be fired from his position in office, rather than the countless young, black men who have done the same, only asking not to be fired at with a gun.
"The Laquan Law would put pressure on politicians with authority to not use abusive force on innocent people, like they have been executing with instances of police brutality," said Charlie Magbanua, a supporter present at the Laquan Day rally.
After the release of McDonald's dash cam video residents questioned the actions and involvement of Chicago aldermen, Cook County's then state attorney Anita Alvarez and Mayor Emanuel in situations involving police brutality. Therefore, Bill HB6616 was created by activist William Calloway with the legislative support from state representative Kenneth Dunkin.
According to DNAInfo, if Bill HB6616 is passed, it would require an organized petition to be called for. In order for a recall election to take place, the number of petition signatures collected need to be 10 percent or greater than the number of votes collected in the previous election.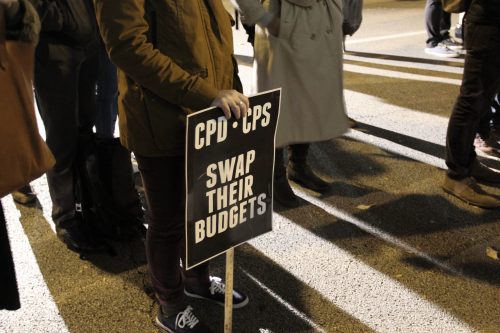 As a culture, we have become so normalized by violence that two shots killing McDonald, then 14 more shots being fired at his already dead corpse appears like another regular headline. According to Mapping Police Violence and Mic, 605 deaths in the hands of law enforcement have taken place in the United States this year alone. Rallies, protests and vigils are ways to commemorate and pay respects to the lost lives, but for the killings to stop, a change in politics is crucial.
"Will Calloway has been working on this for about a year. He is doing his best to encourage state legislators to step up. Hopefully it will spread like wildfire among the Illinois state general assembly because this law needs to be passed. It's major," said Tio Hardiman, president of Chicago's nonprofit Violence Interrupters Incorporated. "If the law was in place before Laquan was killed that means the mayor would have been removed immediately."
The severity of the Laquan Law represents the anger against those currently in office. Chicago's citizens are taking matters into their own hands. They have drafted a bill that will finally hold those politicians involved in the cover up accountable. Hopefully with the Laquan Law being passed, there will be no need to celebrate the anniversaries of young lives lost to police brutality anymore. Rather, the Laquan McDonald Act is Chicago's next move in dealing with police brutality.
About the Contributor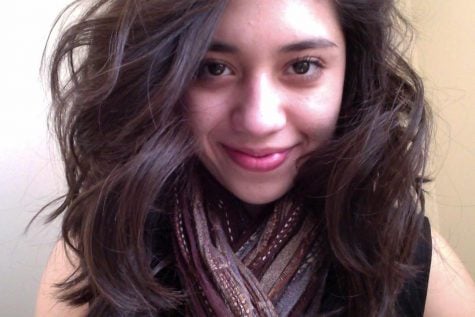 Yazmin Dominguez, Online Editor
Yazmin is the online editor of The DePaulia. She enjoys house music, storytelling, tough editors, and people who can make her laugh. Follow her on Twitter...