Metra's price hikes leave commuters with empty wallets
DePaul prides itself in being a commuter friendly school. According to DePaul's commuter services, 90 percent of DePaul students commute or live off campus. For the majority of students, this means riding the CTA within city limit. But, for others, commuting means taking  Metra to Chicago from the suburbs every day.
These price hikes may not seem like  a big deal for one time metra riders, but for DePaul commuters who consistently board trains, price increases put a major dent in their wallets.
DePaul students who decide to opt out of DePaul's culture of either on-campus living or apartment renting do so for financial reasons. Commuting is an alternative for many to save a couple hundred bucks per month, but Metra's price hikes are causing a counterintuitive case for many commuters.
With this hike, DePaul's commuting students will be paying an average of 5.8 percent in fare increases compared to prices in 2015. This means that students will be paying $2.75 more for a 10-ride ticket. The price of a one day pass will increase by 25 cents.  Monthly passes will increase by $11.75.

Price hikes will go into effect on February 1, 2017, as part of Metra's 10-year plan to increase fares annually as a method to self-fund train upgrades and maintenance.
DePaul senior and commuter, Hajirie Kolijma travels from Orland Park in the southwest suburbs to DePaul's Lincoln Park campus. Kolijma frequentsly rides either the Rock Island District or Southwest Service, where she pays an average of $55.75 for a 10 ride ticket. It lasts her an average of two weeks.
"It's ridiculous," Kolijma said. "I thought the prices were already exploitative and to raise them indiscriminately does not seem reasonable."
A discount for college students only seems fair for college students. Unlike high school students, who receive discounted fares through a statewide program, it is nonsensical to not have reduced prices for college students, who often use Metra services more frequently.
DePaul senior and past commuter, Hami Arian said high prices turned him off from utilizing Metra. As an alternative, Arian rather drive to school from his hometown, west suburb Westmont.
"I would take the BNSF railway line from Westmont and would usually buy a 10-ride pass or a monthly. I also had to pay for a parking spot at Westmont, which was getting expensive for something I can do for cheap," Arian said. "As a student, I think the Metra is great if you want to go to the city for a day and want to walk or Uber whereever you go. But taking it all the time, while its convenient, its really pricey."
Shortly after Metra announced its 10- year price hike plan in 2014, DePaul's Office of Adult, Veteran and Commuter Services along with the Student Government Association (SGA) worked together to create a letter, which would call for reduced ticket prices for students.
"A little less than two years ago, we assisted in coordinating with SGA to have our vice president of student affairs and several other Chicago area university administrations and student government presidents to sign a letter asking Metra to consider a college student discount," said James Stewart, the interim director in the Adult, Veteran and Commuter Student Affairs office. "We would be happy to assist SGA or students in similar efforts again."
But, the Metra Board declined to take the issue up at the time leaving students to continue to pay the annual price hikes.  As Metra spokesperson Michael Gillies explained, for college students to receive discounted fares, all DePaul students would need to be charged a Metra fee on their tuition package, similar to how Ventra is charged.
"I feel like the whole thing is exploitative in a sense, I understand why the system is the way it is, but I just think there should be more funding from the state on something so essential as food," Kolijma said. "Still having to pay $12 a day on a college student's budget to go to and from school seems wrong. There should definitely be an honors system for students if they do well in school."
As an alternate solution, Stewart explains how the Office of Adult, Veteran and Commuter Services offers support to commuter students.
"We offer a number of services and work on community building efforts for students that live off campus," Stewart said. "For example, this last summer we launched an off campus housing site and we are planning with SGA a first-ever Commuter Appreciation Week for Winter."
Although, alternate services for commuter students are necessary, what would be most beneficial to commuter students would be reduced prices. Metra services are utilized by such a large percent of the student body, leaving Metra prices to annually increase without a measurable solution taking place would be a disservice to a large demographic of DePaul's student body.
Before Metra continues to annually increase prices, DePaul students need to demand administrators to work with Metra in determining a price reduction or calling for a petition letter to be signed by all university officials for Metra to consider. For students to continually pay price increases along with the high price of education is not fair. Raising prices for the next coming years with no reduction will cause difficulty within DePaul's commuting student body, a price modification needs to be achieved.
About the Contributor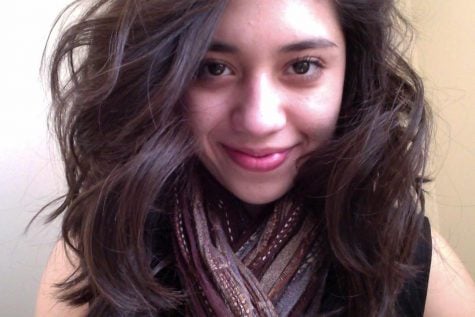 Yazmin Dominguez, Online Editor
Yazmin is the online editor of The DePaulia. She enjoys house music, storytelling, tough editors, and people who can make her laugh. Follow her on Twitter...