Storylines to look out for on Election Day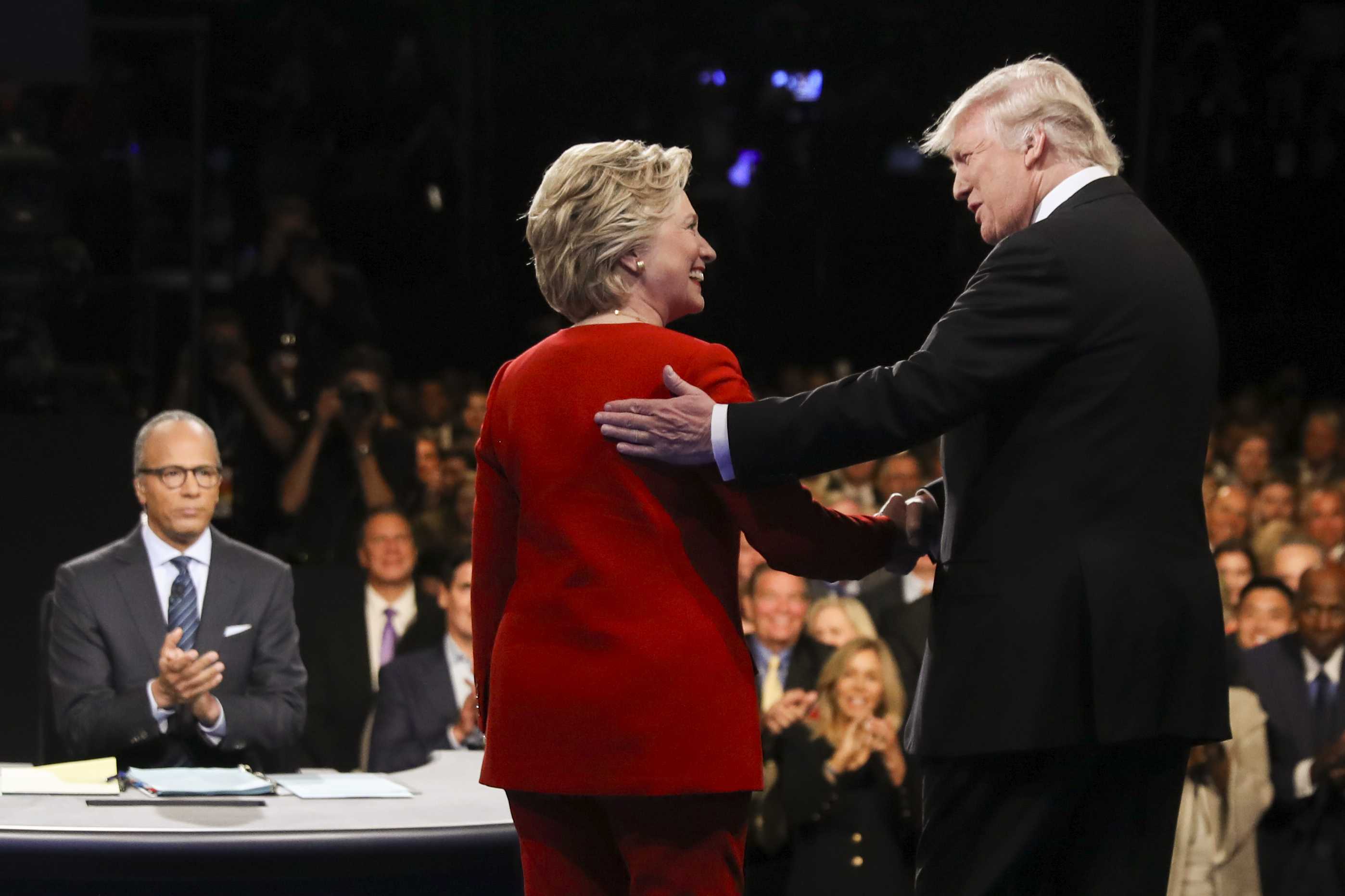 After a seemingly endless campaign season both in Illinois and around the country, ballots will be counted and winners declared tomorrow night. Here are a few observations/storylines to look out for on Election Day:
Hillary Clinton is the favorite to win the presidency, but Donald Trump is still within reach.
Despite many self-inflicted errors, Trump has fought Clinton to a draw in many key battleground states while pulling within about three points in the national polling average.
Most pollsters agree this race has been extremely volatile, perhaps a product of the historic unpopularity of the major party nominees. But, Trump appears to be gaining support as Republicans come home. If polling holds up, the GOP nominee  is poised to take Iowa and Ohio, both states President Barack Obama carried twice.
But even then, Trump needs a lot to go right. Given high levels of Democratic early vote in Nevada, many consider it already in Clinton's column. I would also write off Virginia, where polling has indicated a clear Clinton lead for months.
With that in mind, Trump's path is extremely narrow. He'd have to run the table in the remaining swing states (Colorado, Florida, New Hampshire and North Carolina) or knock down Clinton's blue wall by taking Pennsylvania, Michigan, Wisconsin or a combination of the three. The latter scenario is unlikely, but if Trump can steal one of those three states, Clinton and the Democrats are in trouble.
But, Clinton has the clear advantage and multiple paths to win the Electoral College. Trump has few.
Control of the U.S. Senate is a tossup at best.
Despite a favorable map and an extremely unpopular GOP nominee in Trump, Democrats find themselves with a 50-50 shot to take back the majority in the U.S. Senate.
In Illinois, Democratic U.S. Rep. Tammy Duckworth will likely defeat incumbent Republican Sen. Mark Kirk.  While initially close, Duckworth has pulled away amid several gaffes from Kirk and questions about his ability to serve following a stroke in 2012. And, Illinois is a really blue state, characteristics that'd be challenging even for a Republican running the perfect campaign.
In Wisconsin, former Sen. Russ Feingold will probably defeat incumbent Sen. Ron Johnson despite some tightening in recent weeks. Feingold has been ahead in nearly every poll this campaign season and many believe Johnson's conservative voting record to be a burden in purple Wisconsin.
Beyond that, it's less certain. Democrats feel good about Pennsylvania, where Katie McGinty has opened up a small, but consistent lead on incumbent GOP Sen. Pat Toomey. In Nevada, strong Hispanic turnout is giving the party hope that they'll retain retiring Minority Leader Harry Reid's seat against a strong GOP challenger.
New Hampshire is probably the most uncertain, with GOP Sen. Kelly Ayotte and Democratic Gov. Maggie Hassan trading the lead in several polls. Being such as a small state, this race could be decided within a few thousand votes.
Democrats are also hoping to pick up seats in Indiana, Missouri and North Carolina, but Republicans feel confident they can hold those seats. Republican incumbents in Ohio and Florida will likely win.
With all that, a three to five seat gain for the Democrats seems in order. If Clinton wins, the Democrats will need a net gain of four.
Rauner vs. Madigan
Republican Gov. Bruce Rauner and Democratic House Speaker Michael Madigan continue their proxy war in state legislative races and the state comptroller race.
Madigan currently has a bare minimum for a supermajority in the house, so all Rauner needs is a net gain of one to weaken Madigan's position. Most expect a two to three seat swing in either direction, a sign of how close some of these races will be.
Each side has a reason for optimism and a reason to worry. The Democrats may get a healthy lift from Clinton in the purple collar counties. Trump is not popular in the suburbs, which may hurt GOP candidates against Democratic incumbents and potentially open opportunities for Democrats to go after traditionally Republican districts.
A couple races in the suburbs to keep a close eye on:
81st House — Incumbent Republican David Olsen was appointed a few months ago following the resignation of Ron Sandack. Challenging Olsen is Democrat Greg Hose. While the district is based in Republican-friendly Downers Grove, Democrats believe they have a real chance to win here.
20th House — Rep. Mike McAuliffe is the only Republican to represent a portion of Chicago. Based on the Northwest Side of the city and immediate northwest suburbs, this district is the home to many union workers. Democrat Merry Marwig is giving him a strong challenge. McAuliffe is still the favorite, but it will be closer than in the past.
However, the Democrats have reason to worry about their grip on a number of downstate house races. Reps. Mike Smiddy, Kate Cloonen, Andy Skoog and John Bradley are all considered in danger of losing their seats.
Downstate will by and large be Trump territory, which may be a detriment to downstate Democrats. Republicans are aided by the millions Rauner and his allies have poured into these races.
It may only be a few seats either way, but judging by the resources these local elections have garnered, they are quite important.
Rauner vs. Madigan II
Perhaps the most interesting race to keep an eye on Tuesday night will be the comptroller's race between incumbent Republican Leslie Munger and Democrat Susana Mendoza.
Both have tried to portray the other as a proxy for their party's leader, Rauner or Madigan, while playing up their independent credentials.
Munger, despite having strong financial backing from the governor and his allies, is facing an uphill battle given the state's Democratic lean in presidential election years. However, she's cut some effective ads that may help her garner some crossover support. And she's been endorsed by every major newspaper in the state.
Speaking of newspapers…
In a democracy, the press often serve as the closest watchdog of public officials. They understand how government and institutions work better than most anyone, certainly the average voter.
So when newspapers issue endorsements, they shouldn't be taken lightly, especially when they tend to go in the same direction. Here's a breakdown:


As you can see, if newspaper editorial boards were the only ones voting Clinton would win by a landslide. If you haven't read the DePaulia's endorsement of Clinton, read it here. 
Do facts matter?
Many have griped about the supposed post-truth campaign we find ourselves in. In many opinion polls, Clinton has been deemed more not honest or trustworthy than Trump. Is this true? No, and it's not even close.
According to Politifact, the nonpartisan fact checking site, Trump lied 70 percent of the time. On the other hand, Clinton lied 26 percent of the time, which is in line with where Obama and Sen. Bernie Sanders are rated.
The significant gap between reality and perception is something members of the media, especially cable news, will have to do some soul searching over.
Where to vote
If you're lazy and still haven't found your polling place, check it out here.