For high school movies everywhere, no matter the time or date, we often ask ourselves how true it was to our own experiences. High school is a time for living. We all did it. We all lived it. In a post John Hughes era of coming-of-age filmmaking, Kelly Fremon Craig's directorial debut of "The Edge of Seventeen" delivers a truly original story that, in fact, does subsequently follow the everlasting vision that Hughes nearly perfected.
With a stand-alone protagonist, Nadine Byrd (Hailee Steinfeld, the "True Grit" Oscar-nominee with a felicitous anecdote that is prime to high school) captures every wrong turn, mishap, and relationship that arises during those dreadful four years. Craig's vision of millennial teens are curated with sincere authenticity, never once over-shooting the limit of boyfriend portrayals or the loneliness that Nadine often feels.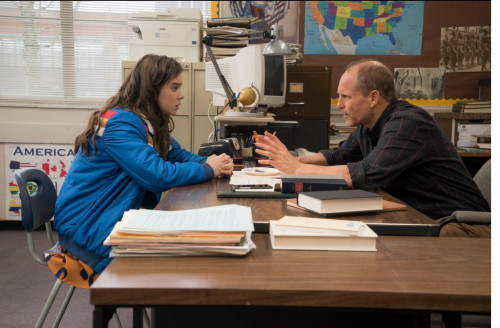 Alongside Steinfeld is Woody Harrelson who plays Nadine's droll teacher who blurbs that Nadine is dressed like a "small elderly gentleman." Blake Jenner ("Everybody Wants Some!!" star), plays Nadine's older brother who pulls the biggest no-no ever and indulges in sexual relations with Nadine's best friend Kirsta (Haley Lu Richardson).
Hailee Steinfeld sat down with The DePaulia to discuss "The Edge of Seventeen" which opened this past weekend, Nov 18.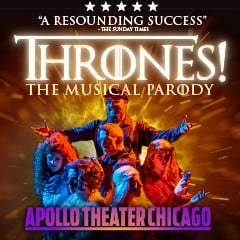 "I feel connected to John Hughes films like 'The Breakfast Club' and 'Sixteen Candles.' I don't really feel like our generation has had that movie where we can watch it and feel like we're not alone. We can watch these characters and we can feel like that is me, and with 'The Edge of Seventeen' I remember reading the script and feeling like I've experienced so much of what this character (Nadine) has gone through and I've in no way ever been able to express it," Steinfeld said.  "My nervousness came from doing the story justice and making this film so that people can watch it and feel like they can see themselves."
Encompassing pretty much the duration of the film is Nadine's internal problems. She lost her father early on during a routine trip to a fast food burger joint, her crush doesn't know her name, let alone her existence, and she walks in on her best friend and her brother sharing a moment of intimacy in bed.
 "Going to that same place (high school) where you live, the same day over and over again is just brutal," Steinfeld said.  "And until you meet somebody or until something happens in your life that feels like a change or some sense of positivity that you're lacking at home, that is when you start to see a turning point."
Nadine's moment of truth that sheds light on her ever-so-gloomy high school days evolves when she awkwardly meets one of her classmates Erwin (the twitchy, lucrative nice-guy Hayden Szeto). Erwin is a student filmmaker that expresses himself rather lavishly, that is until Nadine begins hanging out with him.
"With Nadine, she obviously has her best friend, brother and mom that are so imperfect, flawed and troubled but there's a deep love that's there throughout the whole film and whether or not she realizes it, it's still there. She finds it finally in someone," Steinfeld said.  "That's the turning point, that she finds someone that's equally as cool as her. They have this connection. They laugh at the same things. They find the same things cool. It's finding that somebody, finding that sort of light that you can call your own and that's a great observation."
Along with her successful acting career, Steinfeld balances a music career too. She wrote a single with the American duo Grey and features the Russian-German DJ Zedd. "Starving" was released on July 15 and has over 58 million music video views.
"Initially I approached them as two completely different projects because once I felt like I got a hang of acting, it felt like I was starting over. … It's something you have to work from the ground up. You want to do it the right way," Steinfeld said.  "Now that I've been doing music for about a year I find so many connections between the two and so many ways one benefits the other and how they coincide. I think my approach to both of them has completely changed."
"Now that I've made movies I can go into the studio and write about experiences that I haven't necessarily experienced but I have in a movie. … But it's still weird; I'm figuring it out."