As we find ourselves in the new year, it's good to rewind a little and look back at some of the best films from 2016.  With the Golden Globe winners announced and Academy Award nominations due for release later this month, there are a handful of films and performances from last year that are worthy of a watch.
From dark dramas to children's animation, action to horror, 2016's film releases were among some of the most diverse and original stories for every respected genre.  It'd be no surprise if a handful of these films end up as some of this decade's best.
So let's look back at some of the best films of 2016.
10.) Midnight Special
"Midnight Special' just sounds like a sweet flick.  Unlike the Netflix hit, "Stranger Things" and J.J. Abrams sci-fi adventure "Super 8," "Midnight Special" captures the essence of true '80s Spielberg sci-fi nostalgia without having to rewind over three decades.
Carried by the powerful performance of Michael Shannon, the movies shows a father protecting his son from the rest of world after realizing the boy possesses mysterious powers.
— Pat Mullane
9.) Deadpool
When the "Merch with the Mouth" finally got his major picture release, fans rejoiced for its long overdue film. What many weren't expecting was such a well-crafted story with such memorable characters.
With the many failed attempts at superhero movies from characters such as Batman, Superman, Spiderman, Hulk and the Fantastic Four, the film "Deadpool" got it right the first time. "Deadpool" is a tricky comic character to have onscreen and it could have easily been a disaster but what we have is a film that will take the title as one of the best comic book adaptions.
— Jesus Montero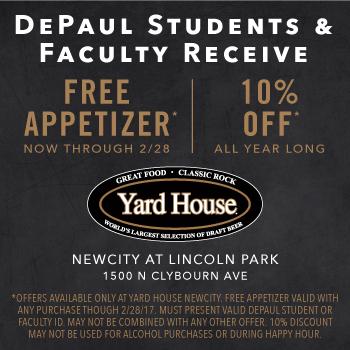 8.) Sing Street
Boy falls in love with girl. Boy does something to win girl. Boy wins girl. Sound familiar? This overdone film formula has been seen countless times. What we see in "Sing Street" is this dull formula transformed into a beautiful story with a number of heartwarming melodies. A young ensemble of unknown actors and musicians make "Sing Street" one of this year's best films.
Set in the 1980s, a boy Conor (Ferdia Walsh-Peelo) has trouble at home and starts a band to impress a mysterious girl Raphina (Lucy Boynton). We follow Peelo as he recruits other students who feel like outcasts to create some of the best original music of 2016.
— Jesus Montero
7.) Jungle Book
No film this year encapsulates the feeling of wonder and adventure than Jon Favreau's revision of "The Jungle Book." In a time where every film and every novel is being remade or adapted to a bigger screen, Favreau's thrilling and remarkably beautiful film is not only fun for kids and adults alike, but captures a sense of movie magic that Disney has lacked in its recent years.
— Pat Mullane
6.) Zootopia
Disney is back at it again, but this time Disney Animation is possibly giving Disney's Pixar a run for its money for this year's Best Animated Feature — though this feels like a win-win situation for Walt.
The humor behind "Zootopia" is top level. At its basis, the film delivers the laughs for the youngest people in the theater, but even beyond the silliness and physical comedic gags, "Zootopia" also has jokes only adults would understand.
— Pat Mullane
5.) Hell or High Water
Starring a divorced father (Chris Pine) and his ex-con brother (Ben Foster) as they drastically try to raise money to pay off the reverse mortgage that will forfeit their dead mother's ranch. With a brilliant and elaborate brother-duo script penned by Taylor Sheridan (daringly similar to his past work "Sicario") the two strategically rob an abundance of Texas Midland banks. What ensues is a solid Coen Brother's type of cat and mouse concept as Texas Ranger Marcus (the standout Jeff Bridges, securing immense Oscar buzz for the role) tries to out wit the fleeing bank robbers.
— Matt Koske
4.) Moonlight
"Moonlight" is the biggest breakthrough of an indie film in the history of independent filmmaking. I can't express the importance of this film – which needs to be seen by literally everyone, disregarding race or sexual identity and the creative minds behind the project whom envisioned something so clear from day one. "Moonlight" moved the craft of storytelling in a direction that is bold and filled with reason.
— Matt Koske
3.) Green Room
In "Green Room" a young punk rock band is forced to fight to serve when trapped and held against their will in a Neo-Nazi bar. This band of misfits struggle to survive in this cut throat thrill ride. "Green Room" has many different fluid elements. It's a thriller, horror, crime, at times love story blends all these elements into a sitting on the edge of your seat story.
Set in the backwoods venue in Oregon, "Green Room" plays on the claustrophobic fears against every unknown corner in the venue. This creates a hard to watch thriller with anticipation for what's next.
— Jesus Montero
2.)  Manchester by the Sea 
"Manchester by the Sea" was quite the surprise. I went in expecting a decent drama and walked out with a sunken heart and a new found favorite. For what it's worth, it is the execution of the script and the utilization of the ambigious storyline that hits the viewer hard. Director Kenneth Longergan and his eye for the narrative structure secured a spot in my top five while I was even still watching it.
— Matt Koske
1.) American Honey
Director Andrea Arnold and her group of millennial-aged misfits – who roam the Midwestern plains selling magazine subscriptions – create a time and place so accurately that the viewer drifts into a state of enlightening freedom.
That is to say, the near two hour and 45 minute runtime, utilizing that crisp 4:3 ratio, electrifies the main character Star (Sasha Lane, casted in a Wal-Mart parking lot on her Spring Break weeks before production) as we meander through her experiences with potential subscription customers. — Matt Koske