A breakdown of the acting nominations for 89th Oscars
It's award season again and all speculations on who will and who won't be at the Academy Awards can be put aside as the nominees have officially been announced.  As always there is loads of talk of who got snubbed, who got nominated that shouldn't have and who are making Academy Awards history. 
This year's nominations where highlighted by "La La Land" – with 14 Oscar nominations – continuing right where it left off after its seven Golden Globe wins, tying it with "Titanic" and "All About Eve" for the most nominations.  Behind "La La Land," other award winning films like "Moonlight" and Manchester by the Sea" easily picked up nominations in acting, directing and Best Picture categories.
Hollywood's biggest award ceremony received backlash last year for its lack of diversity within nominations, ultimately trending the hashtag #OscarsSoWhite, but by the look of 2017's nominations – with a record of six black actors nominated – the Academy Awards certainly seem as if it's heading in the right direction even if it has a long way to go.
Best Actor
Ryan Gosling's singing and dancing in "La La Land" easily convinced the Academy for a nomination, it also didn't hurt that Gosling learned piano for the part, as well.  Viggo Mortensen of Lord of the Rings gets a nod for showing the large dramatic character ark his character Ben goes through in the little known flick, "Captain Fantastic."  Andrew Garfield took in audiences for his portrayal of real soldier Desmond Doss – a WWII medic who saved 72 of his brothers in arms – the English actor surprisingly pulled off an effective southern accent for the role. Denzel Washington's role in "Fences" – of which he also directed – was an easy lock since its premiere, but the legendary broke his own record for most Oscar nods for a black, male actor. Casey Affleck is a big favorite for pulling home a heavy hitting roll as he had to deal with past mistakes and becoming a father figure in the film, "Manchester by the Sea."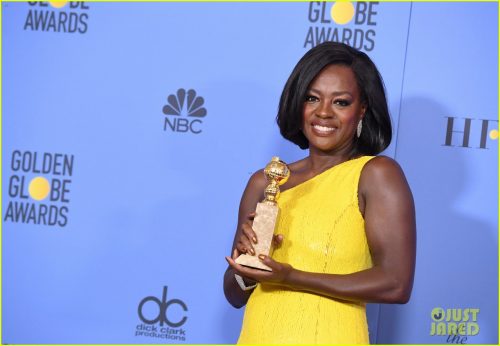 Best Actress
No surprise, "La La Land" shows up with Emma Stone here, who put on a phenomenal acting performance for sure, but, as is often the case for musicals, she is getting major credit for dancing and singing. Ruth Negga of  "Loving" earned her first nomination for portraying Mildred Loving, the wife of Richard Loving, whose interracial marriage in Virginia led to legal battle in the U.S. Supreme Court in the '1960s.  Isabelle Huppert was nominated for "Elle," a French language film that took international festivals by storm over the last year.  Natalie Portman's performance in "Jackie" has been called the frontrunner of this category, even though she lost the Golden Globe.  And of course, Meryl Streep was nominated once again, breaking her own record for most nominated – male or female – in the history of the Oscars, as she earned her 20th nomination for "Florence Foster Jenkins."
Best Supporting Actor
In an interesting turn of events, Golden Globe winner of the same award, Aaron Taylor-Johnson of "Nocturnal Animals," did not get nominated for an Oscar, but screen-mate Michael Shannon does. Lucas Hedges was also not nominated for a Golden Globe, but picked up this nod for doing an outstanding job showing the complicated relationship between his character Patrick and his uncle Lee, in "Manchester by the Sea."  All the other nominees were both Academy Award and Golden Globe nominated for their performances. Mahershala Ali is getting huge praise for his role in "Moonlight," although it is worth mentioning that once again the studio went with him over all three of the actors who played the main character, who arguably have more impact on the movie.  Dev Patel became the first Indian actor to be nominated in 13 years, for his work in "Lion."  Jeff Bridges also earned his seventh nomination for his work in the modern-western thriller, "Hell or High Water."
Best Supporting Actress
A lineup that matches the Golden Globes exactly, it is hard to make any arguments against the nominations here.  All of these women delivered strong performances, however, a few stories popped up.  Viola Davis became the most nominated African American actress after getting her third nomination for her role as Rose Maxson in "Fences."  While an argument could be made that she should be in the Best Actress category, it's clear the studio believed her chances were better as supporting actress.  Octavia Spencer earned a nomination for "Hidden Figures," where arguably much of the main cast could've joined her in this category as well. Naomie Harris earned her first Academy Award nomination for her performance in "Moonlight," while both Nicole Kidman of "Lion" and Michelle Williams of "Manchester by the Sea" added a fourth nomination to their belt.