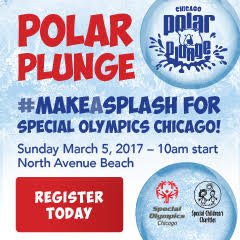 The 10-day long Sundance Film Festival came to an end this weekend. Taking place in Park City, Utah, the festival is the largest independent film festival in the United States. Sundance comprises works of American and international dramatic films – both short and feature length – as well as documentaries.
The festival coincided with major political events happening over the course of the last 10 days, with Hollywood celebrities, filmmakers and journalists taking to the streets to participate in the Women's March. The quarter mile walk ended at a parking lot in the center of town. Although the Sundance director said their festival had no association with the protest, there were other implications of the festival's scheduling that may interpret a politically charged festival.
With the conclusion of the 2017 Sundance Film Festival, many notable films secured studio sales, received standing ovations and portrayed eye-opening details that proved independent filmmaking is on a grand rise.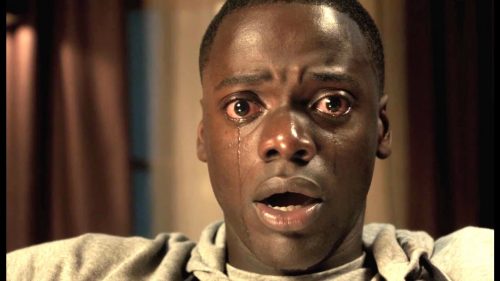 Get Out
Directed by Jordan Peele
Film Twitter blew up after the surprise midnight screening of debut director and writer, Jordan Peele's (Yes, Peele from Key and Peele) "Get Out" which erupted in a standing ovation. Many film critics cited "Get Out" as the scariest film of the festival and perhaps of the year.  Most importantly, this is a film about race. Chris (Daniel Kaluuya) and Rose (Allison Williams) have been dating for five months. Well, around that time in a relationship it's inevitable to meet the parents. That's exactly what Chris and Rose do, but Rose hasn't told her parents that her boyfriend is black. The commercial horror/comedy encapsulates racial tension scene by scene. After his recent success in writing the script of "Keanu," Peele looks to get his foot in the door by directing with this debut.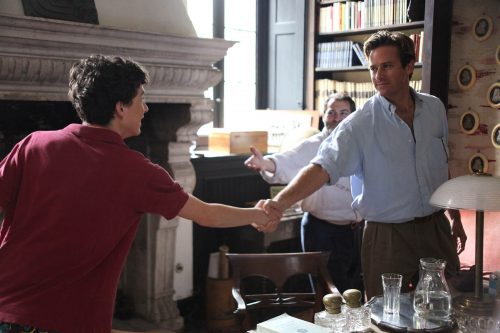 Call Me by Your Name
Directed by Luca Guadagnino
David Ehrlich of IndieWire said, "The filmmaker (Luca Guadagnino) returns with a film that's worthy of comparisons to 'Carol' and 'Moonlight.'"
Director Luca Guadagnino is fresh off of his critically acclaimed film, "A Bigger Splash." His upcoming adaptation of 2007 novel by Andre Aciman, is "Call Me by Your Name." The novel is noted as a modern classic of gay literature. The Italian summer, gay romance "Call Me by Your Name" premiered at the festival with world rights bought by Sony Pictures Classics prior to the festival for $6 million.  The film stars 24-year-old Armie Hammer as Oliver, an aspiring historian, and arrogant as he is selected to visit Elio's father's villa for a summer's stay to help with research. There, he meets Elio, the 17-year-old Timothée Chalamet as they bond and fall in love.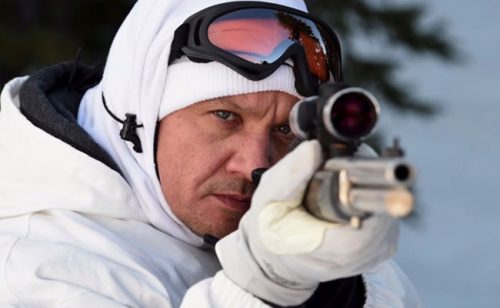 Wind River
Directed by Taylor Sheridan
Another noteworthy debut director premiered his film at Sundance this year. The established writer, Taylor Sheridan of "Sicario" and "Hell or High Water", screened "Wind River," a thriller that takes place on a Native American reservation. On top of his sensational, crisp dialogue, Sheridan's vision of society possesses a tone that makes him one of the best writers today. That also escalates his vision as a director. Penning the scripts like "Sicario" and his role in acting/writing "Sons of Anarchy," Sheridan has encompassed another tale of humans battling with a big force. "Wind River" is a murder mystery, that begins after Cory Lambert (Jeremy Renner), a wildlife hunter, discovers a dead Native American woman who died running from something or someone. "It's the landscape of fracking and endemic rape and drug abuse on the reservation. It's about fatherhood and protection, it's about the rule of law giving way to the laws of nature," Sheridan said at the premiere.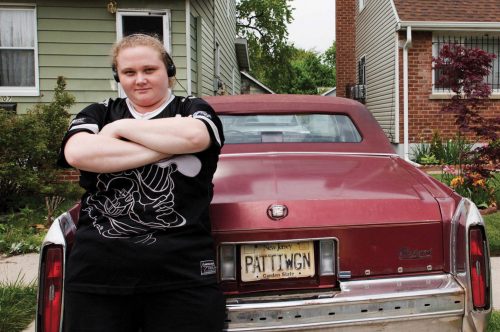 Patti Cake$
Directed by Geremy Jasper
Debut writer-director Geremy Jasper comes from a background in music videos. His upcoming film which premiered at Sundance is "Patti Cake$." Patti is a North Jersey kid with ambition and an uncanny talent for freestyle rap. Probably the biggest surprise at Sundance, Aussie star Danielle Macdonald has loads of potential. The film is being compared to "Hustle & Flow" which won the Audience Award at Sundance in 2005. The young heroine, Patti, struggles to keep up with her alcoholic, underground theater performer of a mother while street battling and finding her way into the scene.
Fox Searchlight paid $9.5 million for this rap crowd-pleaser.