Puerto Rico playing the U.S. more than a game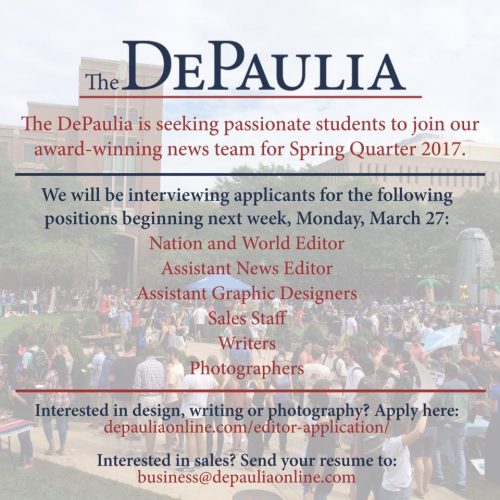 When Javier Báez of the Chicago Cubs signed to play with the Puerto Rico (P.R.) national baseball team during the 2017 World Baseball Classic (WBC), Puerto Ricans living both in Chicago and on the islands grew a bit more prideful, a bit more hopeful and even a bit more political.
I decided to spend my spring break in P.R. for a few different reasons, but I definitely underestimated how baseball would hold such an important part of islander's hearts during the WBC.
This wasn't just any other game for most Puerto Ricans. This was a game that was symbolic of the difficult relationship between the United States and P.R.
Arguably, the most important game played during this year's WBC was the final, when Team U.S.A. faced Team P.R. Considering the history of P.R. — the islands have been a colony of the U.S. since 1898 — the face off was an interesting one.
Knowing this, it's no surprise many were critical of Team U.S.A.'s manager Jim Leyland when he said they were "trying to make America great again" during a pregame news conference ahead of the championship. Despite the reference to President Trump, aren't Puerto Ricans American? The Jones Act of 1917 granted Puerto Ricans born on the islands U.S. citizenship, so aren't those on the islands 1,150 miles away from Florida Americans?
When you're Puerto Rican, you learn that baseball is the most important sport on the islands —just as baseball is considered America's favorite pastime.
My best memories all have to do with baseball. I grew up eating peanuts and Cracker Jack behind the White Sox dugout with my childhood best friend. In kindergarten, my dad bought me my first foam bat so I could practice hitting in our living room. To this day, my dad still plays on several men's leagues in Chicago and has even traveled to P.R. to play in tournaments.
"Béisbol" is in our blood.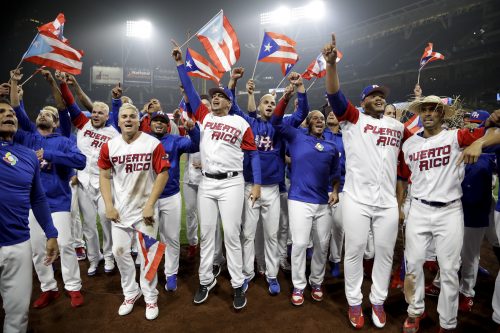 Without baseball, P.R. struggles to find a reason to celebrate thanks to their complex relationship with the U.S. — and we celebrate just about everything. This is why Puerto Ricans were outraged over Team U.S.A.'s second-baseman Ian Kinsler's commentary on how Caribbeans play the game.
"I hope kids watching the WBC can watch the way we play the game and appreciate the way we play the game as opposed to the way P.R. plays or the Dominican Republic plays,"  Kinsler told The New York Times. "That's not taking anything away from them. That just wasn't the way we were raised. They were raised differently and to show emotion and passion when you play. We do show emotion; we do show passion. But we just do it in a different way."
The evening of the final game, everyone gathered in plazas to watch the game. Fans sported blonde hair (a trend started by Chicago's very own Báez), wore P.R. gear and carried huge flags — the most important ones featured a light blue, which symbolize the Puerto Rican independence movement. Many islanders, including those on Team P.R. are calling for P.R.'s separation from the U.S. in order to become its own country.
As it stands today, Puerto Ricans under the age of 24 make an hourly wage of $4.25, a result of the former President Obama signing the PROMESA bill in June 2016, which was aimed at tackling the island's $72 billion debt. Since P.R. is not a state, the island cannot file for bankruptcy.
"We're going through tough times as a country," Carlos Beltrán, designated hitter for Team P.R., told The New York Times. "The fact that we're uniting our people, everybody's rooting for us and we're playing such good baseball — hopefully we can finish this in a positive way."
Ultimately, Team P.R. lost to Team U.S.A., which was a huge upset. The final score was 8-0, some of Team U.S.A.'s key game winners being Puerto Rican themselves, such as Marcus Stroman and Giancarlo Stanton. Tears were shed, but the loss didn't break the islanders' spirit. The next day, thousands of fans greeted Team P.R. as they landed in San Juan's airport.
Being in P.R. during the WBC gave me a new sense of pride of being a Puerto Rican woman who lives in the U.S. and loves baseball. The WBC series opened up more conversations about how to achieve independence. It's important to be critical of the treatment of Puerto Ricans by the U.S. and ask questions about our status as a colonized country. We need Team P.R. because being Puerto Rican — and being proud of it — is who we are.