Sometimes, staring at the blank walls of DePaul's libraries gets exhausting, not to mention the dreadful lighting or the scratched up desks.There are an assortment of off-campus study areas in Lincoln Park and in the Loop that give any library a run for its money. These places offer Wi-Fi, comfier pillows, closer laptop outlets, sunny outdoor seating and even healthy snack options to keep the brain churning. Check out these places during your next study session.
Bourgeois Pig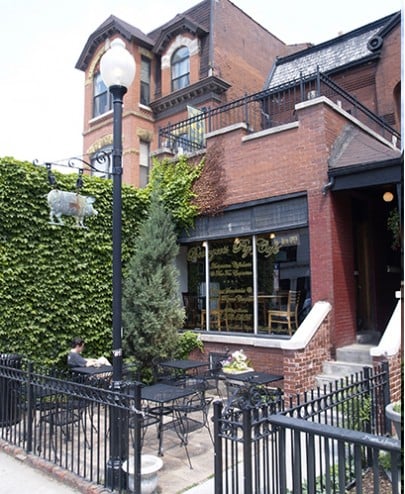 Minutes from campus near the corner of Halsted and Fullerton, "The Pig" has a full counter service deli station with salads and refreshments. The two-floor café has all the nooks and crannies to pop your feet up on an old antique chest or ponder near the street-side window.
City Grounds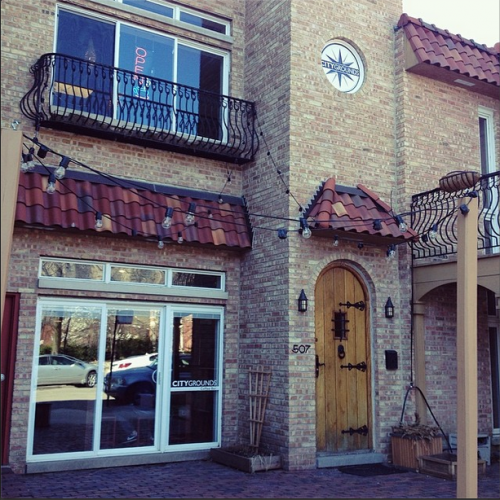 Remaining close in proximity, City Grounds coffee bar sits just east of Oz Park. This traditional European style café from Vienna and Paris welcomes some of the finest coffees and teas that Lincoln Park has to offer. The modern, easy-going vibe is prime for your quiet needs.
Colectivo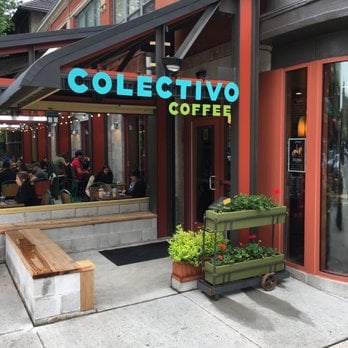 A few blocks north of Fullerton on Clark, Colectivo's large outdoor patio is situated around a nice bonfire pit. Their full coffee, tea and beer selection along with their fine assortment of all-day breakfast and sandwich options is perfect for a cool night. It closes at 10 p.m. daily.
Starbucks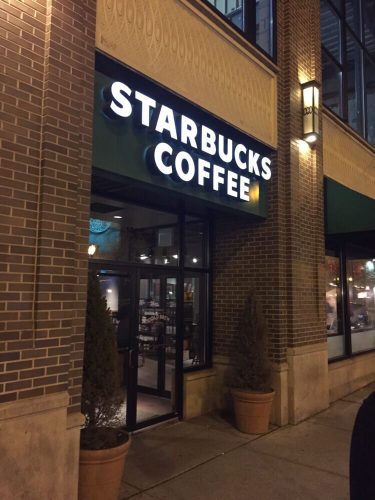 Yes, a Starbucks is located on every other corner, but there's a twist to this one. In Old Town, near North and Wells, this Starbucks is open 24 hours. Is the library closed? Is it finals week and every seat is taken? Look no more, this location has you covered at 3 a.m. when you're scrambling to prepare for that big test tomorrow.
Harold Washington Library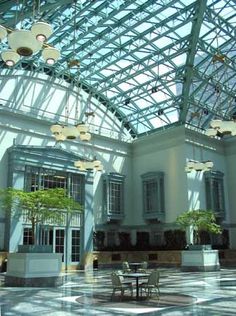 You can't miss this one; it's an actual stop on the Brown Line. The Harold Washington Library Center is enormous, so you'll always find a spot. The trick is to head all the way to the top floor for the Winter Garden. The open courtyard design is filled with natural light and the trees create an environment that you normally don't find.
Dollop Coffee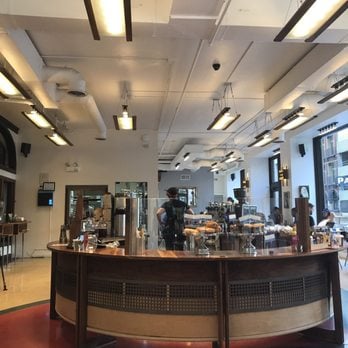 Nearly directly under the L tracks of the Harold Washington Library stop, Dallop coffee rests on the corner facing Pritzker Park. Featuring a wide variety of vegan options, this circular barista bar is a great place to hangout near the Loop campus in-between classes. The cheap prices are hard to beat.