What revolution? Playboy branded the objectification of women as 'acceptable'
Marilyn Monroe was the kick-starting force behind Playboy's success. A photo of her smiling, one arm extended, posing on top of an elephant in Madison Square Garden in 1949 rocketed Playboy into the limelight. Photographed by Tom Kelley, she made $50 for the photo series named "Mona Monroe."
Monroe's photographs went through the hands of Kelley to the Chicago calendar company, Western Lithograph Company, which featured Monroe's spread and trickled down to the hands of then 27-year-old Hugh Hefner a few years later.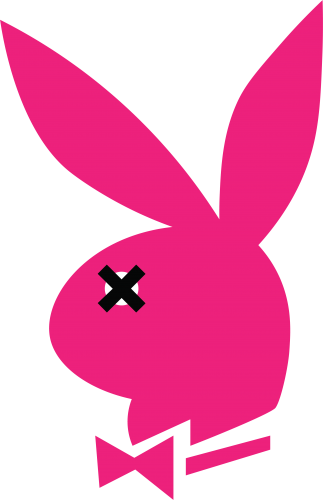 Paying $800 for her photos and without her consent, Hefner blasted her front cover throughout America, touting her as the "sweetheart of the month" and selling 50,000 copies. It was a success for a risqué magazine in post-World War II America, when sexuality was associated with tradition and marriage.
"What Playboy apparently brought to the table was the idea of the urbane, gentleman-about-town, who had an interest and engagement with high culture and politics and was unashamedly not interested in marriage but was still heterosexual," history professor Lisa Sigel said. "A lot of the men's magazines before then were unrespectable and more engaged with kink, at least according to my research."
The original Playboy Hefner passed away on Wednesday, Sept. 27 due to cardiac arrest and respiratory failure at 91. Days after his death, headlines floated around glorifying his legacy. Publications such as Newsweek eulogized Hefner as championing racial equality because Playboy featured Martin Luther King and Malcolm X during the 1960s, a time when the mainstream was intolerant of civil rights.
In article featured in The Washington Post described how Hefner "prided himself as an advocate for the LGBTQ community." The article continues to explain how Hefner, and in turn Playboy, weighed in on same-sex marriage, transgender rights and sodomy laws which were considered blasphemous at the time.
Playboy and Hefner gave a grandiose platform to such topics during an era of intolerance. The pornographer took a liberal stance on these political issues too. However, the way Playboy attained its high status of worship and respect must also be mentioned.
The lack of an 'unpopular' opinion from the general media towards Hefner embodies the problem. At its core, Playboy built its empire on the exploitation and fantasy towards the ideal American woman. And, yes, he began with the exploitation of Monroe.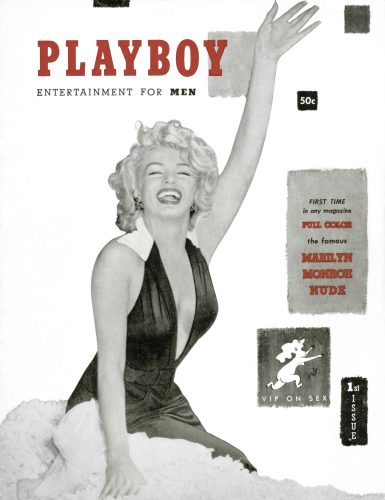 In the same photoshoot with Kelley, Monroe posed nude for a series of photo, which were then published in the 'Golden Dreams' calendar. In her biography "Marilyn: Life in her own words" by author George Barris, she expresses that she was first ashamed by the work with Playboy and received a small pay for the shoot. Later on the photo-shoot helped her career, but not without a strong reaction from her FOX executives, who were concerned it would ruin her career.
A senior Women and Gender study major Tessia Phillips thinks Playboy's treatment of Monroe is similar to the exploitation of Hefner's bunnies.
"All these models and actresses talk about how he plucked them from obscurity and how the horror story goes is 'I was living in my car and he gave the kid a shot.' It's really grossly similar to male athlete rhetoric like 'he took a chance with me…'" Phillips said. "What they don't say is they exploited women that were down on their luck. I see a lot of that with Marilyn Monroe in particular."
Many claimed that positive attitudes and attributes towards the dead man should not overshadow the basis of his raunchy business. It could be said that he crafted the sexual revolution. Perhaps for straight white heterosexual men he did. It can be argued that created a sexual revolution for his 'playmates' too, but he did so while explicitly exposing them to a rabid consumerist culture in which they were viewed as objects and paid pleasures.
And no, he did not sexually empower the women of America – rather the opposite. He made it socially acceptable to view women as sex symbols and objects, which is still a problem today.
"A lot of the things I'm seeing are that Hugh Hefner started this sexual revolution and it no longer had to be shameful to be sexual or expose certain parts of your body, but what gets left out of that argument is that applies as long as they looked like this, this and this," Phillips said. "With Playboy and second wave feminism appearing around the same time, the very first dichotomy of expectations for women, was you should be able to be proud of your sexuality and own it and display that however you choose, but also if you do it in this way it's shameful. I think both of those two things happening at the same time was the first time western women saw that they weren't allowed to pick one you had to do both and there was no way to do it."
While the main headlines have been glamorizing Hefner, Sigel makes clear how Hefner's legacy is being remembered amongst academics.
"Academics know that Playboy did not cause the sexual revolution and that Playboy did not cause the feminist revolution. It's problematic to look at a commercial publication as casual as an agent of bottom-up change for masses of people," Sigel said. "But for popular pieces, it's nice to have actors that people can talk about in order to make claims about how the sexual revolution happened."
Hefner should be remembered, but in the right way. He was simply a businessman who built a pornographic empire and for decades branded sex as socially acceptable.
"Hugh Hefner put a face to very broad processes by which people changed their understandings of sexual pleasure, the use of birth control, city life, women's roles in society and other things," Sigel said.
His heart must have been in the right place, right? Hefner did let one article supporting abortion rights be placed in Playboy. Hefner did, in fact, create a non-profit called the Playboy Foundation, which promoted birth control and women's rights, according to Fortune Magazine. Checking up on the non-profit's outdated website only promotes his First Amendment program and perhaps the most relatable programs to its cause is their rationale sex and drug policy program. Under the contact tab the website only provides their address, which a quick Google search shows an empty plot of land surrounded by barbed wire right down the street from the Playboy Mansion.
The foundation is very symbolic of how much Playboy actually represents women's right. Playboy's ideals surrounding women's rights are self-serving and made on sexist double standards.
The Chicago Tribune stated in a headline the truest statement surrounding his legacy, "For better or worse the world will never see another Hugh Hefner." It is true that another Hefner would be impossible for the next entrepreneurial-minded pervert to pull off without seeming unoriginal, so it shouldn't be repeated again.
"He wasn't complicit in the way people lived in the world, he helped create it. After his passing I think people haven't taken into consideration he lived in a world where it was normal to sexually exploit women, but he played such a major role in making that sexier, more appropriate and acceptable," Phillips said.
For the rest of eternity, Hefner will rest across the graveyard of Monroe in Westwood Village Memorial Park Cemetery. He bought the graveyard across the icon in 2009 for $75,000. He told the Los Angeles Times, "I'm a believer in things symbolic. Spending eternity next to Marilyn is too sweet to pass up."
He began his career by exploiting Monroe and it is not too soon to say that he will do the same even in the afterlife.
About the Contributor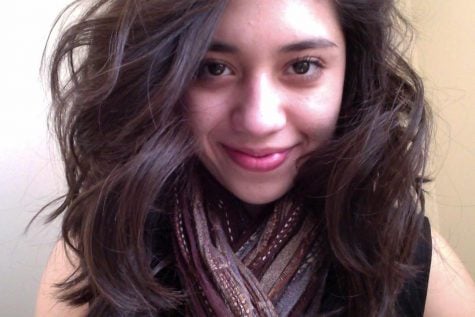 Yazmin Dominguez, Online Editor
Yazmin is the online editor of The DePaulia. She enjoys house music, storytelling, tough editors, and people who can make her laugh. Follow her on Twitter...