[accordions]
[accordion title="The Meyerowitz Stories " load="show"]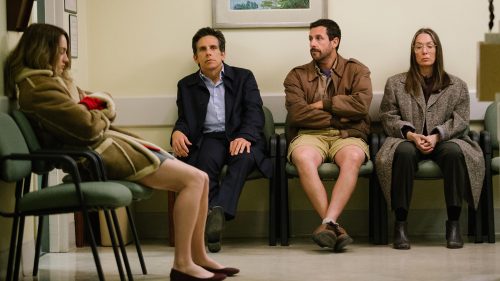 Adam Sandler is back in something that is actually worthwhile, in regards to his dramatic role in Noah Baumbach's "The Meyerowitz Stories." The Netflix original film was released on Netflix on Oct. 13 and is available now at your fingertips .
The cast, featuring Sandler, Grace Van Patten, Dustin Hoffman, Ben Stiller, Elizabeth Marvel and Emma Thompson, works closely with Baumbach's ("While We're Young," "Greenberg" and "Frances Ha") script as the estranged Meyerowitz family gathers in New York for an event to celebrate the work of their father, Harold (played brilliantly by Hoffman). Unfortunately, Netflix's process of releasing material excludes theatrical distribution, but fortunately we live in Chicago and can experience this film in theaters at Landmark Century Cinema. The lack of theater presence affects the Oscar's way of nominating pieces of work as this is a very relevant topic in the film industry, especially around this film and "Okja" that both premiered at Cannes.
"The Meyerowitz Stories" concludes Sandler's first dramatic role since Paul Thomas Anderson's 2002 "Punch Drunk Love" as fans of him eagerly have waited for this character-driven film. [/accordion]
[accordion title="Raw" load="show"]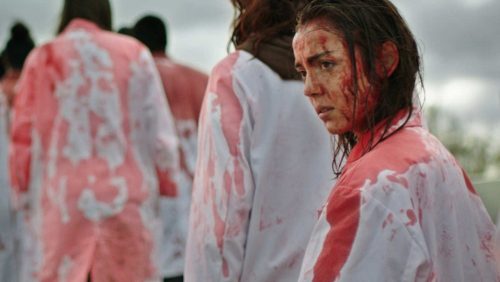 Horror fans, you'll like this one. "Raw" came out in 2016 and was just added to Netflix earlier this month. French director Julia Ducournau makes her feature debut in this grotesque and gory journey about cannibalism.
"Raw" follows Justine (Garance Marillier) a young vegetarian who undergoes a carnivorous hazing ritual at vet school that turns her into a meat loving fanatic. Not just any meat, but human meat, human flesh. This kind of horror movie is in its own domain. The goriest makeup display along with the keen written detail by Ducournau makes this an unnerving treat for the October season. The coming-of-age film that takes place at a veterinarian college that has some of the most stylized portrayals of realistic human gore in recent attempts. It's a very confident first feature for Ducournau as she never hesitates to shy away from any sort of disturbing material that comes in front of the camera.
What really surprises here is the execution, whether it regards the major plot twist that focus on Justine's older sister – they're called the Scissor Sisters – or just the simple use of the human body as a way of curing hunger, it's a daring example of the forms of art that don't necessarily come across our everyday streaming lists. [/accordion]
[/accordions]