Women's soccer draws with Butler on senior day
After having senior day postponed one day because of weather, 90 minutes was still not enough to settle it in a tough conference matchup between DePaul and Butler. The Blue Demons outshot the Bulldogs 20 to 10, however, neither side was able to push across the winning goal. Both teams settled for a 1-1 tie at Wish Field Sunday afternoon.
"I thought we had a good attacking energy, our thought our team was pretty disciplined defensively," head coach Erin Chastain said. "I thought each team had a couple really good looks, we hit the crossbar earlier, they hit a post, we both dodged some bullets, but I thought it was nice to see our team step up in overtime I thought we had most of the play and most of the chances."
It didn't take long for Butler to open the scoring with a through ball from Kyra Cooke to Caitlyn DiSarcina who rolled it just out of the reach of DePaul senior goalie Lauren Frasca just under three minutes into the game.
Midway through the first half, junior Franny Cerny tied the game at one after she intercepted a clearance attempted from Butler and fired it into the lower right hand corner for her eighth goal of the season. The goal was important for a side that has struggled to comeback at times this season.
"It was definitely very important.  We've struggled to come back after we've been down this season…if we lose we lose with a shutout so that was really really big  for the whole team to not get down and come back with the goal," Cerny said.
DePaul had a couple more opportunities to jump on top late in the first half, but couldn't convert. The Blue Demons finished with five shots in the opening half.
DePaul continued to be on the attack in the second half with freshman Jade Ericksen-Russo, a second half substitute, creating multiple opportunities, but none were able to get past Butler goalie Leonie Doege, who was solid after also entering as a substitute in the second half.
"I thought she brought a real nice physical presence to the game and so I think that's why we left her in," Chastain said. "She really was a physical presence which we needed up there at the time."
In overtime, DePaul continued to have a couple of good goal scoring opportunities, the best of those being a shot from Cerny who's shot deflected off the crossbar.
"I thought it was going in I saw it dipping, dipping and then just barely hit the crossbar," Cerny said.
Earning a point against one of the best teams in the conference in Butler was a huge positive, but they know there is still work to be done to finish in the top six in the conference and extend the season for their seniors. The junior forward noted the goal right now is to extend the season as long as possible for those seniors.
"We wanted to play as best we can for them so we could play as long as we can with them because every game now matters and the better we can do now the longer we can prolong our season," Cerny said.
Prior to the game, seven DePaul seniors were honored along with their parents. For senior Alexa Ben, the opportunity to walk out with her parents was an opportunity to reflect on what they've been through the last four years.
"It was good our parents have been through everything with us, they've been through every step of the journey with us," Ben said. "Walking out with them made me realize just how much they do for me and how their support has carried me through the years even through the tough times and the good times."
DePaul now heads on the road to battle Providence Thursday evening.
About the Writer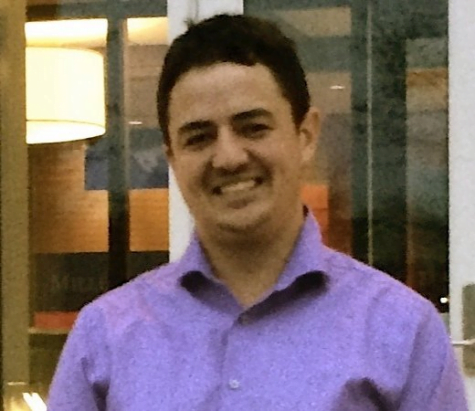 Andrew Hattersley, Assistant Sports Editor
Andrew is the assistant sports editor and a graduate student in the journalism program. He is a South African native and available to give you any safari...