Volleyball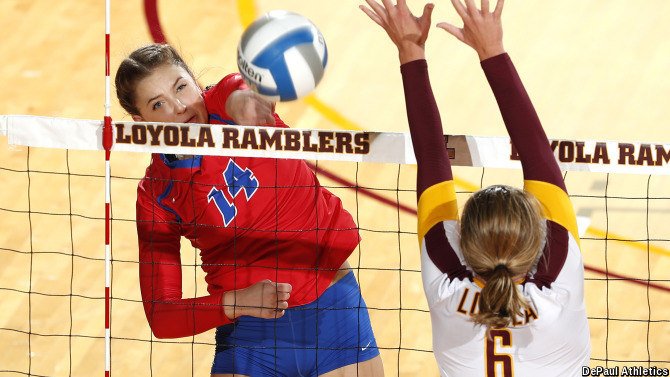 DePaul battled Providence in the Demon's third on a four-game road trip.  Providence came into the match at 4-8 in conference to DePaul's 2-11.
Providence swept DePaul 3-0, repeating what they had done in the two teams' first match up.  The Friars took the first set 25-20 behind five kills from Addison Root.  DePaul would get closer as the game went on, losing set two 22-25 and the final set 24-26.
Brittany Maxwell had her sixth double-double of the season with ten kills and 21 digs.  Katie Dolan lead the ream with ten assists.
DePaul finished the weekend with a matchup against number the number 15 Creighton Blue Jays.  There was no upset in store as Creighton pulled out the brooms for the 3-0 win.  Creighton handled each set, winning the sets 25-11, 25-14 and 25-16.
Caitlyn Coffey lead the Demons with seven kills followed by Myah Reed and Maxwell with six and five respectively. Kelsey Horvath was the assist leader with ten and Haley Bueser added ten digs. The loss is DePaul's seventh in a row and 12th in the last 13 games.
After four games on the road, DePaul will come home for the final three games of the season, facing off with Villanova on Nov. 10, Georgetown on Nov. 12 and Marquette on Nov. 18 to end the season.
---
Women's Basketball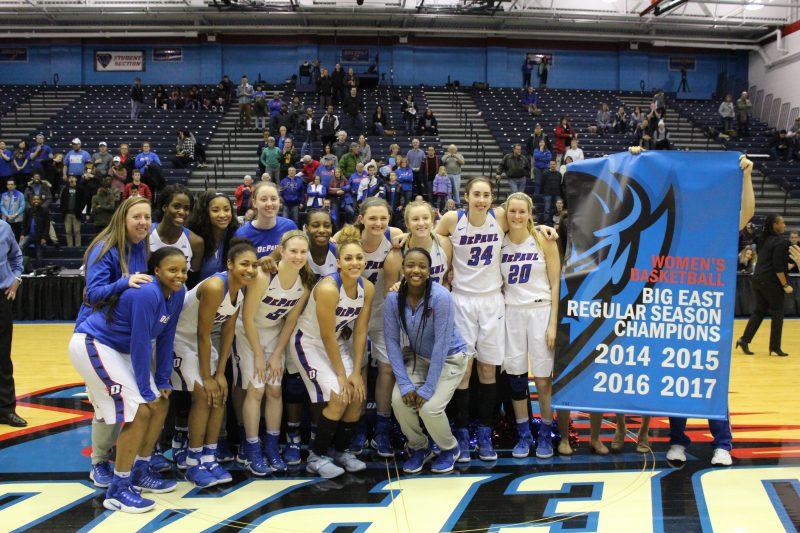 The DePaul women's basketball team sits at no. 25 overall in the first AP preseason poll, which was released on Thursday.  Head coach Doug Bruno showed appreciation for the ranking as a reflection of respect for the program in an interview with Bob Sakamoto of DePaul Athletics.  However he also recognized that the team has to win games to earn it, or as he put it, the team is "playing for the reviews and not the previews."
"This ranking is a prognostication based on speculation and not results. Our goal is to be ranked throughout the season as we tackle one of the most difficult nonconference schedules in the country and live up to our ranking on a game-by-game basis," Bruno said in the same interview.
Last season the team was not ranked in the preseason poll, but ended at 17 after a 27-8 outing and a 15th consecutive NCAA tournament appearance.
The Blue Demons have four AP Top 25 teams on the docket, with No. 1 Connecticut, No. 6 Notre Dame and No. 22 Oklahoma.  Of course they play Big East mate Marquette twice, who was ranked No. 17 in the poll.  Marquette beat DePaul in all three face offs last season, the win coming in the Big East Championship game.
The women tips off the year on Friday, Nov. 10 against Northern Colorado in McGrath-Phillips Arena.