Marie Zidek takes over DePaul's volleyball program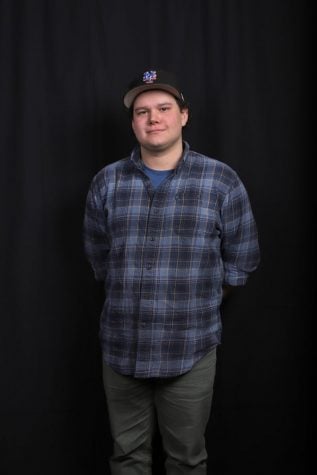 More stories from Shane Rene
The firing and hiring season at DePaul's athletic department continued Friday as athletic director Jean Lenti Ponsetto named Marie Zidek as the new head coach of DePaul's volleyball program.
Zidek succeeds Nadia Edwards who captained the program for eight years, leading the Blue Demons to eight-consecutive AVCA (American Volleyball Coaches Association) Team Academic Awards but little success on the floor. Edwards finished her run in Lincoln Park with a 77-162 cumulative record.
"We'd like to thank Nadia Edwards and her staff for their contributions to the DePaul volleyball program," Ponsetto said. "We are grateful for her service over the last eight seasons."
This will be Zidek's second experience with the Blue Demon volleyball program after serving as an assistant coach from 2010-12.  She then took a coaching job in Buffalo before settling in San Diego for the last four seasons.
#DePaul is excited to welcome Marie Zidek as the next head coach of @DePaul_Vball!

Release: https://t.co/1pwlEZUs3K pic.twitter.com/c4ITvgiNir

— DePaul Athletics (@DePaulAthletics) December 22, 2017
"I want to first and foremost take this opportunity to thank Jean Lenti Ponsetto for this tremendous opportunity," Zidek said. "Having worked at DePaul very early in my coaching career, her passion for leadership in collegiate athletics; vision for what impact we could have within Chicago and nationally; and fierce focus for each student-athlete's success made a direct impression on my young coaching mind. She shares in my belief that this program can rise to new heights within the BIG EAST and beyond. I am excited to hit the ground running with our current student-athletes in the gym as well as our future recruits.
"I also want to thank Jill Hollembeak for all of her hard work during the interview process. There is no one better that personifies the passion and personality of caring for each student-athlete that DePaul has on a day to day basis, and I cannot wait to work directly with her in this new era. For the past 11 years, I have been working in this profession always with the goal in mind to create an opportunity for myself to build something special in a special place. To have this opportunity present itself at DePaul is a dream come true for me and my family. Together, we can take this program to new heights. GO BLUE DEMONS!"
During her time with the University of San Diego, Zidek help the Toreros to four consecutive NCAA appearances while tutoring two West Coast Conference (WCC) Players of the Year, six All-WCC team members and two All-WCC freshman team honorees.  She was also part of the coaching staff the lead the 2016 Toreros team that ascended to No. 5 in the country.
"We're pleased to have Marie Zidek rejoin DePaul athletics as our head volleyball coach," Ponsetto said. "She has had an amazing career as an assistant coach in the West Coast Conference, the Pac-12, the BIG EAST and the MAC capped off with four straight NCAA appearances and Top 25 rankings at the University of San Diego. Hailing from Chicago's south side, Marie understands DePaul's value to the city of Chicago. Her leadership style, infectious energy, philosophy of positivity and tactical expertise were the exact qualities we were looking for to elevate our volleyball program in the BIG EAST and nationally.  Marie is an excellent recruiter with a keen reputation for coaching both sides of the ball at an elite level.  We're looking forward to her rejoining our DePaul coaching staff."
Zidek was named a 30 Under 30 Award winner by the AVCA.  She has a Kinesiology degree from Northern Illinois (2006) and a masters degree in Exercise and Sports Science from Oregon State (2010).