Amarah Coleman named to Big East Honor Roll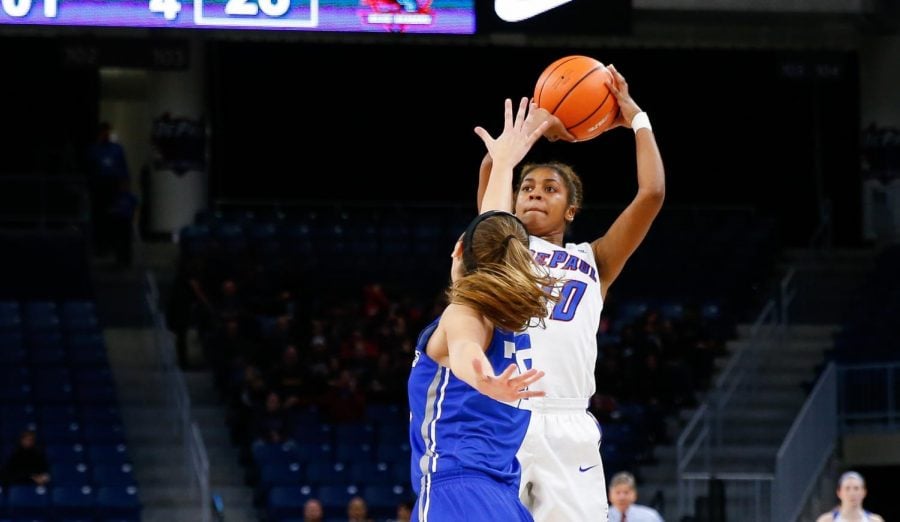 After a strong performance to close out the non-conference schedule, senior guard Amarah Coleman earned her first Big East weekly accolade of the season when she was named to the Big East honor roll Saturday.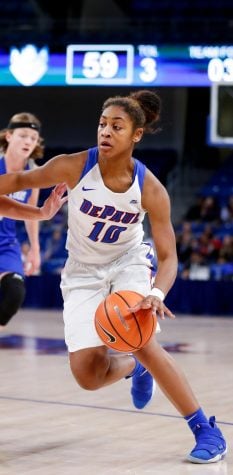 Coleman earned the award after contributing 20 points, five rebounds, four steals and two assists leading DePaul to an 85-71 victory over IUPUI as the Blue Demons rebounded from a close loss to Notre Dame just a few days earlier.
The win sent the Blue Demons into the Christmas break with an overall record of      8-4, as they open up Big East play shortly after Christmas.
Coleman's 20 points also helped her inch closer to the 1,000-point milestone for her Blue Demon career. The senior guard now sits just 146 points away from that mark.
Averaging 13.6 points per game on the season, Coleman sits second on the team in scoring while also averaging 4.3 rebounds and 3.4 assists per game, while also shooting just over 38 percent from three-point range.
Joining Coleman on the honor roll includes: Audrey Faber (Creighton), JaQuan Jackson (Seton Hall), Kelly Jekot (Villanova) and Maya Singleton (St. John's).
Coleman and the Blue Demons return action Thursday when they host Seton Hall at McGrath-Phillips Arena.