Maric named to Big East Weekly Honor Roll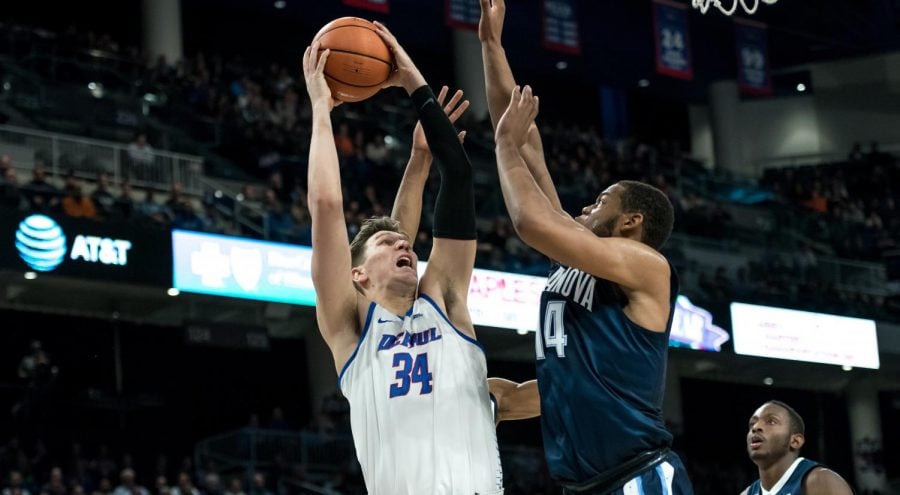 A force in the middle all season, DePaul Blue Demon graduate senior center Marin Maric has garnered some recognition for his solid play this past week.
The Big East Conference named him to the Weekly Honor Roll list after Maric averaged 21.5 points on 70.6 percent from the field, eight rebounds, and three assists in two games this week for the Blue Demons.
In a 90-81 loss against Georgetown on Tuesday, Maric scored 18 points and collected five rebounds before fouling out of the game after playing 28 minutes. In the Blue Demon's first Big East win of the season against St. John's on Saturday, Maric poured in 25 points on 7-for-8 from the field and 9-for-10 from the free-throw line and collected 11 rebounds for his third double-double of the season.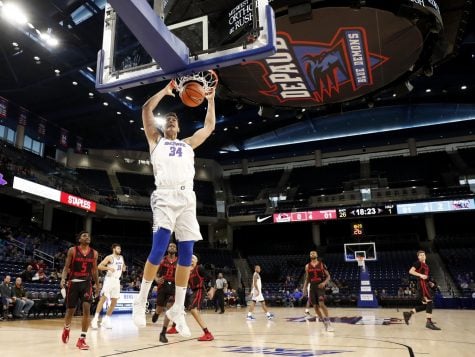 Maric has averaged 13.6 points on an efficient 55.0 percent from the field and has grabbed 6.1 rebounds per game this season. He leads the Blue Demons in player efficiency rating (24.3) out of players who've played at least 100 minutes this season.
Maric missed two games at the end of the non-conference slate after suffering a knee injury in the first half of a Dec. 9 game against the University of Illinois at Chicago.
Maric and the Blue Demons return to action on Friday when they welcome the Providence Friars to Wintrust Arena for a 7:30 p.m. battle.