Grays big week earns her spot on Big East Honor Roll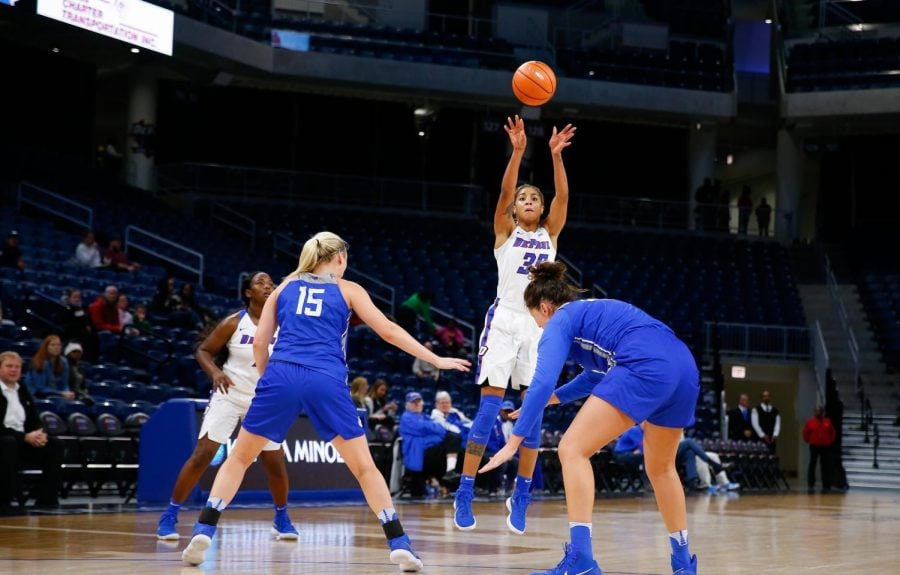 Blue Demons junior forward Mart'e Grays earned a Big East Conference Weekly Honor Roll designation after averaging 17 points on 50 percent from the field in two games last week.
In a commanding 71-48 Blue Demon win against Providence on Sunday, Grays poured in 15 points on 7-for-14 from the field to go along with six rebounds and two assists.
Last Thursday in an away contest against Marquette, Grays' 19 points on 8-for-16 from the field wasn't quite enough to complete a Blue Demon comeback as DePaul fell 93-81 against the Big East-leading Golden Eagles.
On the season, Grays has averaged 14.1 points per game which is tops for the Blue Demons.
The DePaul women (11-5; 3-1) return to action on Wednesday when they travel to Omaha, Neb. to battle the Creighton Blue Jays (9-6; 3-2).