Raising the bar
The Ray picks up what Loop gym lacks in weight
Isabella Valdes, Contributing Writer
January 16, 2018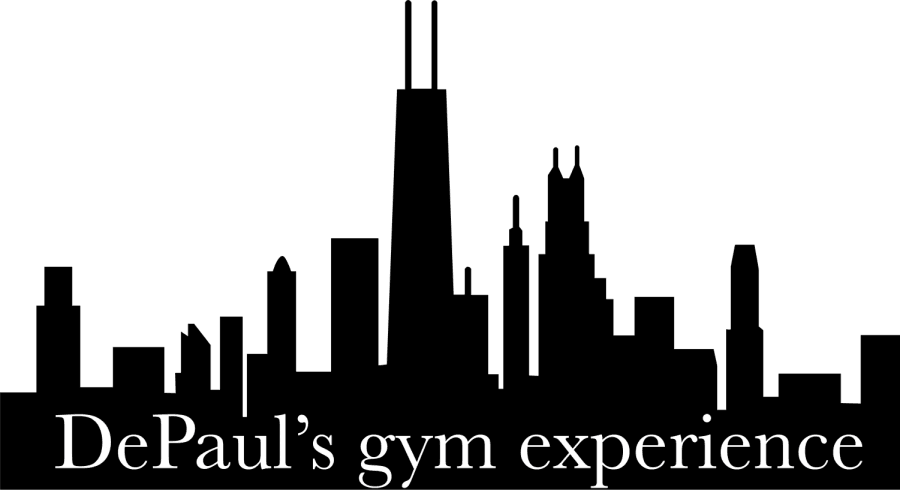 The start of the new year brings many new faces to gyms and athletic clubs across the country. Fortunately, DePaul students looking to become more fit this year don't have to look far for a state of the art facility.
The Ray Meyer Fitness and Recreation Center is one of the highest rated fitness centers in the area, based on Yelp and Google reviews. The range of activities offered attracts a diverse community of both students and residents in the area.
The Ray offers group fitness classes that are free for students. The classes include Zumba, yoga, and cycling, each are offered several times a day.
Maggie Collins, a DePaul sophomore, says she attends her favorite class, yoga, at the Ray often because it is easy to find a class that fits into her schedule with so many offerings."The amount of people in each class varies based on time of day. Usually they're busier in late afternoons and evenings," Collins said.
As Collins mentioned, the afternoon and evenings at the Ray tends to be busy and it is likely students will have to wait to use equipment.
 The full group fitness schedule for the winter quarter can be found on the DePaul University Campus Recreation website.
Some DePaul students wish they were better able to take advantage of all the amenities offered. DePaul also has a campus in the Loop, which means the Ray is not conveniently located for everyone.
DePaul student, Nick Krause, who lives near the Loop Campus where all of his classes are. Krause said he had to seek out an additional gym membership that is more conveniently located for him in the Loop. DePaul's Loop Campus does have a gym facility in the basement of the CDM building, but according to Krause, it is almost unusable.
"The Loop gym has an assortment of cardio machines, a handful of weight machines, a pull up bar and some resistance bands. There are no free weights at all. No dumbbells or bars," Krause said.
For students who live near the Lincoln Park campus and have more flexibility in their schedule, the Ray has everything needed to relieve the stress of academic life. "I usually head to the gym in the morning before my classes," Maya Richardson, a junior at DePaul said "This makes it so easy to just pack a change of clothes, shower, and head to class."
Nature lovers can find everything they need at the Ray for a weekend away camping. Backpacks, tents and sleeping bags can all be rented at the Ray for a discounted rate. The campus recreation website states any rentals needed now through March require a minimum notice of 48 hours. Students who have a more competitive edge can join a club sport at DePaul.
DePaul has over 40 club sports to choose from and the majority of them call the Ray home.
If a club sport is not yet part of DePaul, contact the Office of Student Involvement to begin the process.
The Ray also offers various workshops for students who are looking for wellness education or activities. Some past workshop topics have included meditation and nutrition. The wellness workshops, just like group fitness classes, are free for DePaul students.
The abundance of activities offered attracts a diverse community of both students and residents in the area. The Ray has everything students need to care for all aspects of their health while attending DePaul.