What's Fresh on HBO
Crashing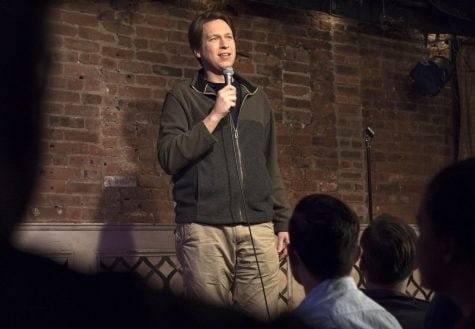 Luckily for on-campus students, an HBO Go subscription is included in the housing costs, which makes it so much easier to tune into one of the freshest comedies this year.
"Crashing" is a semi-autobiographical look at series creator and star, Pete Holmes' character Pete, a sheltered man who pursues a stand-up comedy career after his wife cheats on him, in turn leaving him homeless. With recurring appearances from well-known comedians Artie Lange, T.J. Miller and Sarah Silverman as fictional versions of themselves, this show is an homage to the current era of stand-up comedy. With guidance from veteran producer Judd Apatow, this show is a fresh take on starting over and reinventing yourself after hitting rock bottom. It accurately portrays the New York comedy scene while also deftly depicting the life of a man at a major crossroad in life.
Season one premiered in Feb. of 2017 receiving rave reviews from critics and viewers alike and the second season is slated to premiere Jan. 14, so there are plenty of episodes for you to dive into. As 2018 gets going, settle in and enjoy this wildly underappreciated comedy.
Get Out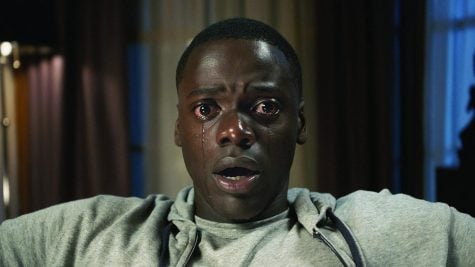 Probably the most talked about film last year, Jordan Peele's directorial debut is finally streaming on HBO. Despite being passed over at the Golden Globes last week, "Get Out" still has a very real chance of earning a Best Picture nomination for this year's Academy Awards.
Throughout 2017, "Get Out" was praised for shining a light on race relations in America as well as brilliantly reinventing the horror genre. This might come as a surprise from writer/director Peele who is best known for his work on the irreverant sketch comedy show "Key & Peele".
Daniel Kaluuya stars as Chris Washington, a young man planning to spend the weekend meeting his white girlfirend's family for the first time at their woodland estate. However, he realizes very quickly that something is not right.
Premiering almost a year ago, "Get Out" may have left the public discourse for now but that doesn't mean the themes it explores are any less relevant.If you want to sit down and relax on movie night, this film might not be the one for you. But if you want a dynamic and thrilling take on race in America, "Get Out" fits the bill.