Blue Demon Rundown
A quick recap of Tennis and Track and Field
Track and Field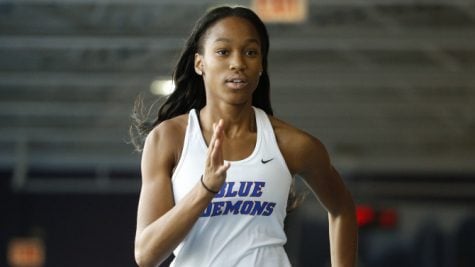 The Track and Field team returned to action this past weekend for their first meet since the first week of December.
One of the standouts of the meet was Alexia Brooks who tied a school record in the 60M hurdles prelims and then broke it just a while later, clocking in at 8.51 seconds, breaking the previous record of 8.56.
On the men's side, Kyle Decker took home third in the 60M hurdles with a time of 8.30 seconds, while Evan Lowry was just behind him with a time of 8.50 seconds.
In his first indoor meet, freshman Charlie MacIntyre took home fifth place. The meet marked the debut for seven Blue Demons and was the second meet for freshmen Terece Brown, Jade Gates and Alex Murray.
Overall, the Blue Demons rounded out ninth on the women's side with 32 points and fourth on the men's side with 50 points.
Both teams will return to action later this week for the Notre Dame invitational beginning Jan. 20
Tennis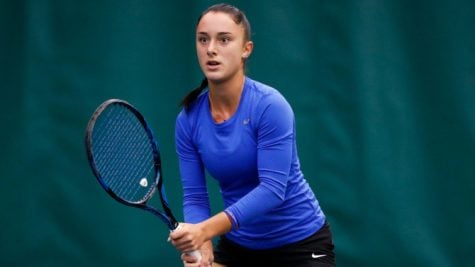 The men's and women's tennis teams returned to the court this past weekend for their first meets since the fall.
The women's team competed in the IU Winter Invitational and  got off to a fast start on Saturday with a 4-2 record on the first day of competition thanks to wins from Marija Jovicic, Patricia Lancranjan, Alina Kuzmenkova and Milica Tesic. This was an area of weakness for the Blue Demons after they finished the fall season with a 24-35 overall record in singles.
Tesic and Jovicic also picked up a doubles victory, while the Blue Demons other two doubles tandems fell in their matchups.
The men's team returned to action Monday with matches against Eastern Kentucky and Purdue looking to improve on their 35-27 singles record and 13-10 mark during doubles play.
Sophomore Tamas Zador is currently on a four-match winning streak and leads both squads with a record of 6-1.