Poor shooting leads to night of frustration for DePaul
Hang on for a minute...we're trying to find some more stories you might like.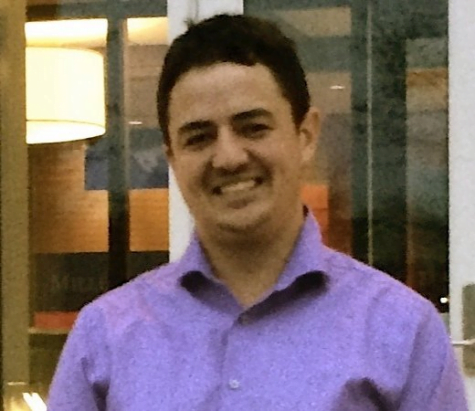 More stories from Andrew Hattersley
In a game that started with a jumper from Marin Maric to give DePaul (8-10, 1-5 Big East) a 2-0 lead, ended in a night of frustration as yet another offensive drought sunk the Blue Demons in a 70-52 loss to Marquette (13-6, 4-3 Big East).
On a cold night in Milwaukee, the Blue Demons matched that shooting 29.9 percent, while also finishing with 17 turnovers. In terms of what went wrong, DePaul head coach Dave Leitao cited just about everything was off.
"All of the above, we were 6-of-33 in the first half, point-blank shots and misses," Leitao said. "Defensively and talking, all aspects, rebounding, everything."
Despite the poor shooting the Blue Demons were able to hang in the first 10 minutes, and pulled within one after a Justin Roberts layup with 12:59 remaining in the half. From there, however, the Golden Eagles responded with a 24-6 run to open up a 19-point lead with just over two minutes to play.
Trailing by fifteen, frustration began to show as senior forward Tre'Darius McCallum received a technical foul for slamming the ball after a Blue Demon turnover and foul called on McCallum. Leitao said although he didn't mean to do it, it was the story of the night for the whole team.
"It wasn't purposeful, he slammed the ball which you can't do or shouldn't do, came out of his hands," Leitao said. "Just frustrated, that was the story, as I said, start to finish, I don't think that anything we attempted to do we did very well today. "
McCallum finished with six points while finishing three-of-10 from the field. Sophomore guard Brandon Cyrus, led the way with 15 points, but said it was a frustrating night overall that they will look to turn around in practice this week.
"It is frustrating, but at the same time in the back of our heads, we know what needs to be done," Cyrus said. "I think we just need to regroup and take the next game, which is Butler and come back and get the win. "
It was the second straight frustrating night for junior guard Max Strus who finished with just 10 points, while shooting three-for-12 from the field. Marquette head coach Steve Wojciechowski said his players did a great job locking in on one of the conference's top players.
"I thought Sacar (Anim) and Jamal (Cain) in particular their defense on Strus was really good," Wojciechowski said. "That kid has been one of the best players in our league this season."
Despite the loss, Leitao stressed his team will not dwell on this loss long and has to move on and get ready for Butler on Saturday.
"Every game is it's own chapter and story you got to move on," Leitao said. "You win a game it's euphoric, you lose a game by one or 100 you got to move on, and that's what this time of year, league play, that's what it requires from you."