Nation & World Briefs: January 22, 2018
Amazon announces short list for next headquarters location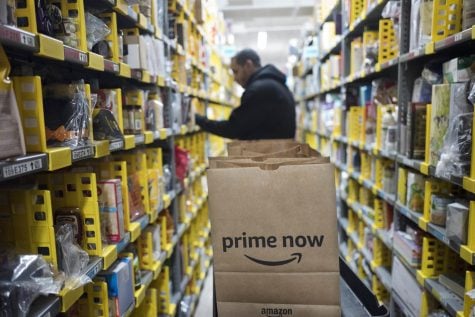 Amazon's second home could be in an already tech-heavy city, such as Boston, New York or Austin, Texas. Or it could be in the Midwest, say, Indianapolis or Columbus, Ohio. Or the company could go outside the U.S. altogether and set up shop in Toronto.
Those six locations, as well as 14 others, made it onto Amazon's not-so-short shortlist Thursday of places under consideration for the online retailing giant's second headquarters.
The 20 picks, narrowed down from 238 proposals, are concentrated mostly in the East and the Midwest and include several of the biggest metro areas in the country, such as Chicago, Washington and Los Angeles, the only West Coast city on the list.
The Seattle-based company set off fierce competition last fall when it announced that it was looking for a second home, promising 50,000 jobs and construction spending of more than $5 billion. Many cities drew up elaborate presentations that included rich financial incentives.
The list of finalists highlights a key challenge facing the U.S. economy: Jobs and economic growth are increasingly concentrated in a few large metro areas, mostly on the East and West Coasts and a few places in between, such as Texas.
Nearly all the cities on Amazon's list already have growing economies, low unemployment and highly educated populations.
Among those that didn't make the cut were Detroit, a disappointment for those excited about progress since the city came out of bankruptcy, and Memphis, Tennessee, where the mayor said the city gave it its "best shot." San Diego also failed to advance.
Amazon said it will make a final selection sometime this year.
Besides Austin, another Texas city made the cut: Dallas. In the South, Miami and Atlanta are being considered.
Pope accuses Chile sexual assault survivors of slander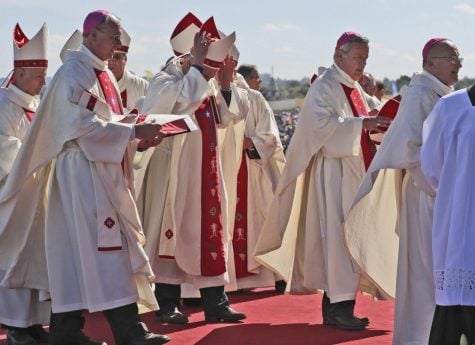 Pope Francis accused victims of Chile's most notorious pedophile of slander Thursday, an astonishing end to a visit meant to help heal the wounds of a sex abuse scandal that has cost the Catholic Church its credibility in the country.
Francis said that until he sees proof that Bishop Juan Barros was complicit in covering up the sex crimes of the Rev. Fernando Karadima, such accusations against Barros are "all calumny."
The pope's remarks drew shock from Chileans and immediate rebuke from victims and their advocates. They noted the accusers were deemed credible enough by the Vatican that it sentenced Karadima to a lifetime of "penance and prayer" for his crimes in 2011. A Chilean judge also found the victims to be credible, saying that while she had to drop criminal charges against Karadima because too much time had passed, proof of his crimes wasn't lacking.
"As if I could have taken a selfie or a photo while Karadima abused me and others and Juan Barros stood by watching it all," tweeted Barros' most vocal accuser, Juan Carlos Cruz. "These people are truly crazy, and the pontiff talks about atonement to the victims. Nothing has changed, and his plea for forgiveness is empty."
The Karadima scandal dominated Francis' visit to Chile and the overall issue of sex abuse and church cover-up was likely to factor into his three-day trip to Peru that began late Thursday.
Karadima's victims reported to church authorities as early as 2002 that he would kiss and fondle them in the swank Santiago parish he ran, but officials refused to believe them. Only when the victims went public with their accusations in 2010 did the Vatican launch an investigation that led to Karadima being removed from ministry. Francis reopened the wounds of the scandal in 2015 when he named Barros, a protege of Karadima, as bishop of the southern diocese of Osorno. Karadima's victims say Barros knew of the abuse, having seen it, but did nothing. Barros has denied the allegations.
His appointment outraged Chileans, badly divided the Osorno diocese and further undermined the church's already shaky credibility in the country.
Francis had sought to heal the wounds by meeting this week with abuse victims and begging forgiveness for the crimes of church pastors. But on Thursday, he struck a defiant tone when asked by a Chilean journalist about Barros.
"The day they bring me proof against Bishop Barros, I'll speak," Francis said. "There is not one shred of proof against him. It's all calumny. Is that clear?"
Francis had defended the appointment before, calling the Osorno controversy "stupid" and the result of a campaign mounted by leftists. But The Associated Press reported last week that the Vatican was so worried about the fallout from the Karadima affair that it was prepared in 2014 to ask Barros and two other Karadima-trained bishops to resign and go on a yearlong sabbatical.
According to a Jan. 31, 2015, letter obtained by AP from Francis to the executive committee of the Chilean bishops' conference, the plan fell apart and Barros was sent to Osorno.
Catholic officials for years accused victims of slandering and attacking the church with their claims. But up until Francis' words Thursday, many in the church and Vatican had come to reluctantly acknowledge that victims usually told the truth and that the church for decades had wrongly sought to protect its own.
U.S. announces doctor protections for refusal to perform abortions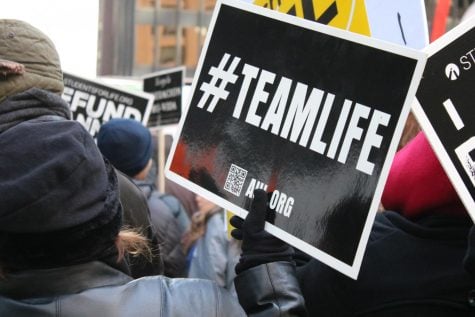 With abortion opponents marching in the streets of the capital, President Donald Trump's administration on Friday announced actions in line with long-standing demands from social and religious conservatives.
The Department of Health and Human Services spelled out plans to protect medical providers who refuse to perform procedures such as abortions because of moral or religious scruples. HHS also pulled back an Obama-era policy that posed a legal roadblock to conservative states trying to cut Medicaid funds for Planned Parenthood.
HHS said it is proposing a new regulation that details how existing federal conscience protections will be enforced in real-world situations. That follows an announcement Thursday of a new division in the HHS Office for Civil Rights devoted to protecting the conscience rights of clinicians.
The new rule is "meant to ensure full compliance with laws that have been under-enforced," said Roger Severino, a conservative lawyer who heads the rights office under Trump. "These provisions are standard stuff when it comes to civil rights enforcement."
Under the regulation, hospitals, universities, clinics and other entities that receive funding from HHS programs like Medicare and Medicaid will have to certify that they comply with some 25 federal laws protecting conscience and religious rights. Most of these laws address medical procedures such as abortion, sterilization and assisted suicide. Violations could result in loss of federal funding.
Also Friday, HHS took action that may help conservative states cut or eliminate Medicaid funding for Planned Parenthood. The department rescinded guidance to states from President Barack Obama's administration that narrowed the circumstances in which they can exclude a medical provider to cases involving fraud, criminal activity or being unfit to provide care.