Six students robbed at gun point near Lincoln Park campus
Six DePaul students were robbed at gunpoint within 30 minutes of each other near the Lincoln Park campus. In the early hours of Thursday, Jan. 24, men, armed with handguns and wearing surgical masks, jumped out of a white Audi SUV, put guns to the heads of the students and demanded their wallets and cell phones.
Two of the robberies occured on Sheffield Avenue, between 12:15 a.m. and 12:30 a.m., and another on the 1600 block of West Armitage Avenue sometime between 12:05 a.m. and 12:30 a.m., according to a Chicago Police Department (CPD) community alert.
Another robbery, which CPD believes was perpetrated by the same group of men, occurred later that night on the Near West Side.
Isabella Eleuterius, one of the first students to be robbed that night, was walking back to the dorms with 3 of her friends after a trip to 7-Eleven. When they were near Roy's Furniture on Sheffield Avenue, she said three of the men hopped out of the Audi, brandishing firearms.
When one of the men reached into Eleuterius' pocket to get her cell phone, she instinctively elbowed one of them.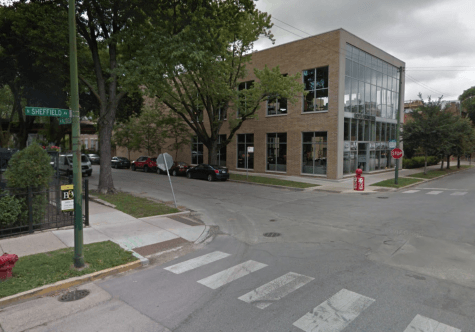 "In my opinion, if they were ever going to shoot us at all, it would have been then," Eleuterius said. "Or, at least (they would have shot) me then."
While the incident may have been jarring, Eleuterius kept her cool.
"There was a lot of adrenaline going at the time, so I wasn't too scared," she said. "It was not the most dangerous situation I've ever been in."
Eleuterius said that CPD was nothing but helpful and compassionate to them. When Public Safety took their statements and subsequently sent out a crime alert, they released information that had incorrectly stated the location of one of the crimes, the time of Eleuterius' robbery and said that there was only one weapon when all of the men were armed.
"In the aftermath of this concerning sequence of incidents, DePaul's Public Safety continues with the Chicago Police Department 18th District and Area Central Detective Division to make our neighborhood safer," DePaul said in a statement.
The robbery marks the first time a DePaul student has been robbed at gunpoint since February 2016, when a student was robbed at an ATM in the Loop campus.
Alderman Michele Smith said in a statement that she has requested an increased police presence in her ward.
"People should always make sure to be aware of their surroundings around here," Eleuterius said.