What's Fresh in stand-up
2 Dope Queens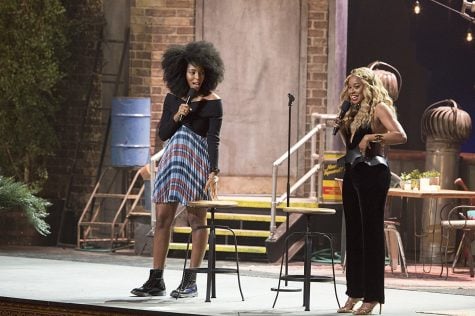 "2 Dope Queens" is the onstage adaptation of Phoebe Robinson and Jessica Williams' wildly popular comedy podcast of the same name. As a part of their show, they bring out some of the greatest voices in stand-up for short sets.
In the first episode of the HBO series, they feature Michelle Buteau, Mark Normand and Baron Vaughn. Three very different comics all performing in the same episode keep the show fresh and entertaining.
Aparna Nancherla, Rhea Butcher and Sheng Wang make up the guests on the second episode. Once again, all three comics bring a unique perspective on life and comedy and provide a pleasing comedic variety.
The way in which "2 Dope Queens" is constructed allows for each episode to stand on its own while also making up a part of the show's catalog as a whole. The variety of talent that appears on the show gives it the most potential to attract a wide range of audiences.
If you're looking for fresh, modern stand-up, "2 Dope Queens" is perfect for you.
Chris D'Elia: Man on Fire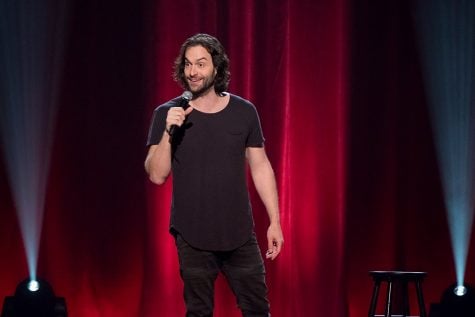 Comedian Chris D'Elia is one of the most unusual voices in comedy today. He is known for taking interesting and nonchalant angles on everyday topics.
One of the best parts of D'Elia's stand-up performances is the fact that he often laughs at his own jokes after he tells them, which often has the audience laughing even more.
You might recognize D'Elia from his prominent roles on NBC sitcoms "Whitney" and "Undateable" but his stand-up specials allow him to truly highlight his comedic perspective on stage. His past specials, "White Male. Black Comic" and "Incorrigible" were praised by critics and fans alike but "Man on Fire" is D'Elia's best performance to date.
Amongst the crowded landscape of comedy specials on Netflix, D'Elia's work stands out.
If you're looking to relax for a bit this week, "Man on Fire" is a hilarious and easy to watch special.