Big East Honor Roll calls Max Strus' name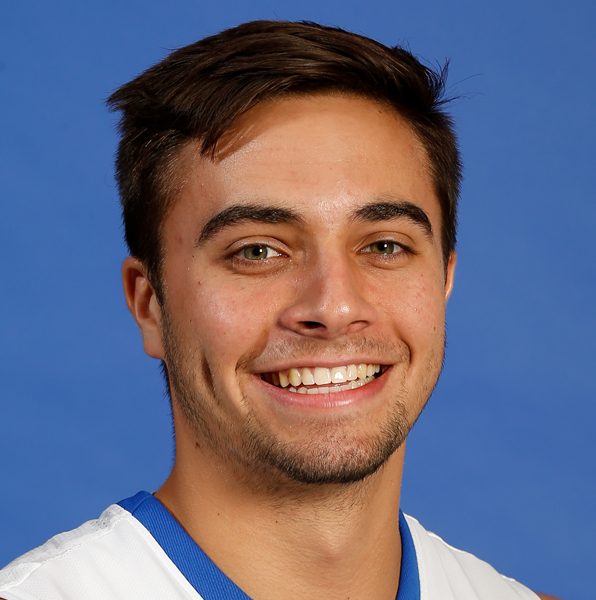 The legend of Max Strus in Chicago college basketball lore reached another high point when it was announced today that he had earned a Big East Weekly Honor Roll designation for the second time this season.
In two games last week, the DePaul Blue Demon redshirt junior guard averaged 20.5 points per game on 48.4 percent from the field while gathering 8.5 rebounds per game.
In a 93-62 loss against the then No. 3 Villanova Wildcats on Wednesday, Strus led all Blue Demon scorers with 21 points on 9-for-18 from the field as he and graduate senior center Marin Maric were really the only Blue Demons able to find their groove offensively against a talented Villanova squad.
In the Blue Demon's first home conference win at Wintrust Arena on Saturday against Marquette, Strus again paced the Blue Demons with 20 points on 6-for-13 from the field. However, more impressively, he also corralled a season-high 11 rebounds to post his second double-double of the season (first one was Jan. 6 against St. John's). He was an integral part of a Blue Demon onslaught on the boards that manifested in a 49-30 rebounding advantage that was a key for a 70-62 Blue Demon victory.
These two games marked the first occasion since late December (against Miami Ohio and Villanova) that Strus has posted 20 or more points in consecutive games. It's also the first time he has shot over 40 percent from the field in consecutive games since the first week of January.
Strus continues to lead the Blue Demons in points (17.1 per game) and usage percentage (he's used on 23.8 percent of Blue Demon offensive possessions) as he has continued to find ways offensively to stay effective all season despite consistently facing double teams and/or the opponent's best perimeter defender every night.
Strus and the Blue Demons head to Omaha, Neb. on Tuesday evening to battle the Creighton Bluejays before concluding their regular season slate of games on Saturday at Wintrust Arena against the Xavier Musketeers.