Defensive adjustment spurs Big East Championship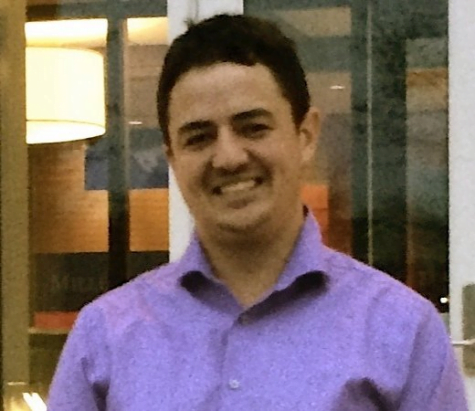 More stories from Andrew Hattersley
It was an impressive three days for DePaul (26-7; 15-3 Big East) marched to their third Big East Tournament title in five years winning by an average of 31 points, including a 35-point win over Marquette in the championship game.
In the process, the Blue Demons set both a Big East Tournament record with 40 made three-pointers in three games and a championship game record with 98 points against Marquette.
As dominant as DePaul was on offense, their defense throughout the tournament also stood out. Coming into the tournament DePaul had given up an average of just over 70 points per game, but held Seton Hall, Georgetown and Marquette to 52, 53 and 63 points respectively.
With the win in the conference tournament, the Blue Demons clinched the automatic qualifier bid and will head into the tournament playing as well as they have all season. They won six straight games and 12-of-13 overall while returning to the USA Today Coaches Poll at No. 24 entering into Monday.
Their last loss was a one-point defeat to Georgetown on Feb. 16. DePaul head coach Doug Bruno said after the win against Marquette Tuesday that his team has experienced a "turning point," and they have the Hoyas to thank.
"We probably should thank coach James Howard and his Georgetown team for beating us in Chicago," Bruno said. "Because I think that might have been a turning point for our basketball team. We played some of the (most) solid defensive basketball I've seen our team play."
In that loss to the Hoyas, the Blue Demons gave up 86 points, and they haven't given up more than 68 in the six games since. Bruno said even though his team has worked hard all year, DePaul is not traditionally thought of as a defensive team since they shoot so quickly and often, which allows other teams more opportunities to score. Still, after that loss to the Hoyas, they made some defensive adjustments and are now reaping the rewards.
"I think we've done some things technically too," Bruno said. "We've adopted more of the backline defense and extended defense. I think that's been very, very helpful for us to stop dribble penetration of our opponent, and also to keep our opponents off the free-throw line."
Early in the season, DePaul struggled to keep teams like North Colorado and Florida Gulf Coast off the charity stripe, but they have improved in that area and done a better job limiting teams' opportunities at the rim.
"I think early in the year our two tough losses early to Northern Colorado and to Florida Gulf Coast, we put those teams on the line 37 and 38 times respectively," Bruno said. "First time we play Marquette in Milwaukee, they got layup after layup after layup. We couldn't keep them from getting to the rim. So I think we've adjusted a little bit as to how we're defending, but it's still always the players that do the job."
As an undersized team, defensive rebounding was another key focus for improvement, according to sophomore guard Kelly Campbell. She said the team had focused on defense going into the matchup against Marquette and was proud of the way her team guarded the ball.
"Rebounding was definitely a huge key. In the first game we lost the boards and in the second game we won. So it was big for us to come and win the battle of the boards. I think we won it by 18, so that was huge for us," Campbell said. "Then really just digging in and guarding, because that's been a problem for us in the beginning and we executed that well tonight."
Marquette head coach Carolyn Kieger credited DePaul's defense for not allowing her players to get to the rim or find second and third options.
"I think they did a really good job of gapping," Kieger said. "(I'm) not denying that they were taking away our dribble attacks. When that happened, we didn't have a second or third option. So I credit they're packing the paint and just getting out of the passing lanes."
After DePaul's win against Georgetown in the Big East Tournament semifinal, Bruno said he thought his team was dialed in and focused. Now they have the opportunity to put their dancing shoes on and continue this momentum into the NCAA Tournament.