Welcome to C2E2: A trip down Artist's Alley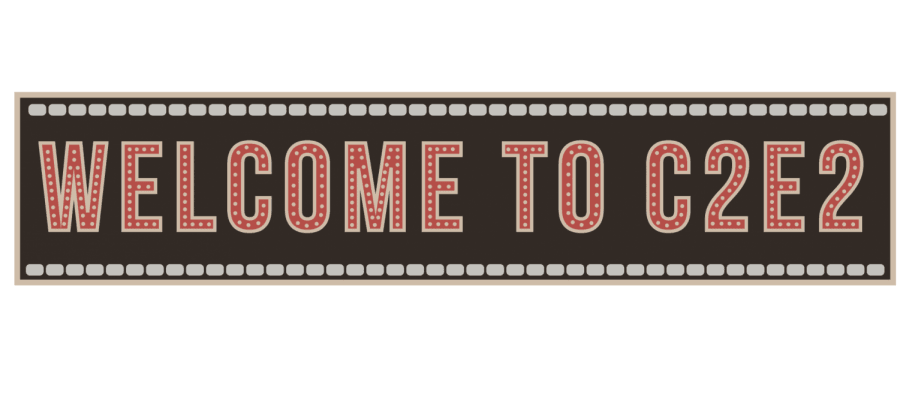 While some comic book conventions have a reputation for shunning comic book creators in favor of "pop culture" (read: celebrity photo ops, t-shirt vendors, blockbuster movie premieres, etc.), that doesn't seem to be a problem at C2e2, the annual comics and entertainment expo at McCormick Place.
The show, which began in 2010 and drew 80,000 attendees last year – up from 72,000 the year before – typically features a robust Artist's Alley, where fans and newbies alike can commission art, purchase prints, get merchandise signed and chat one-on-one with more than 400 artists and writers. Of those, over 150 are listed on C2e2's website as official "comic guests," meaning most of them work or have worked for Marvel, DC, Image, IDW or one of the other top 20 publishers in the industry.
"As conventions grow and start to incorporate additional fandoms, it's very important for us that we continue to make the original source material the star of the show," said Mike Armstrong, the North American Event and Sales Director for ReedPOP. ReedPOP is the company responsible for putting on C2e2, Seattle's Emerald City Comic Con, New York Comic Con and others.
"There's such an amazing history here, and when we can allow the films being put out by Marvel and DC to attract new fans, it's critical that we expose them to everything else that is out there," he said, adding that stronger bonds with fans help ReedPOP keep up visitor interest in conventions.
While many patrons might purchase tickets to attend a panel or get a photo op with their favorite celebrity – this year's lineup included the likes of "The Walking Dead's" Khary Payton and "Suits" star Gina Torres – as well as buy some collectibles from almost 900 vendors on the main show floor, the Artists' Alley remains a vital part of the event for comics fans.
On Saturday, long lines could be seen snaking around the booths of Chris Claremont, the legendary British writer who in the '70s, '80s and '90s helped turn the "X-Men" into the icons they are today. Sean Gordon Murphy, the popular Batman artist known for his angular, high-energy page layouts as well as his series "Batman: White Knight," which inverts the relationship between the Caped Crusader and the Joker. Lastly, Christopher Priest was in attendance. He was the writer of a popular run on the character "Black Panther" that was published by Marvel from 1998-2003, and from which the recent blockbuster movie drew heavily.
"It's my first C2e2. It's much bigger than I thought it was going to be," said Priest, whose return to monthly comics on DC's "Deathstroke" series after his decade-long absence from the industry has received praise from both critics and fans.
"I get here at 10 a.m., 11 a.m., and next thing I know they're shutting the lights out. It's non-stop, it's a lot of high energy. It's been great so far," he said.
Artist Eli Powell, who has done work for publishers like Dynamite and IDW, says ReedPOP events like C2e2 generally do a good job of balancing a vendor-friendly environment with an artist-friendly one.
"It's such a big spread of industry but it's also kind of intimate at the same time," he said. Powell added that while many people may not know Artists' Alley exists, they're often pleasantly surprised when they stumble upon it and realize that not only can they buy books from creators, they can chat with them about the creative process too.
It's a sentiment echoed by Italian artist Marco Chechetto, who has worked in the comics industry since 2008 on Marvel titles such as "The Punisher," "Avengers World" and "The Amazing Spider-Man."
"Our job is comic books. I hope that people understand that the base of all of this," he said, indicating the enormity of the C2e2 event, "is here (in Artists' Alley)."