Kendrick Lamar wins Pulitzer
Rapper makes history with award for album "DAMN."
Toni Morrison, playwright. Arthur Miller, screenwriter. Sylvia Plath, author. And now you can add Compton-born rapper Kendrick Lamar to the list of prominent Pulitzer Prize winners. In previous years, Pulitzer Prizes for music were mainly given to classical and jazz composers. But on Monday, April 16, Lamar became the first hip-hop artist to win the award since the music category was created in 1943, for his 2017 album "DAMN." Lamar's latest achievement marks a trailblazing moment for the thriving rap and hip-hop genre while also offering insight on the current state of the music and its cultural impact.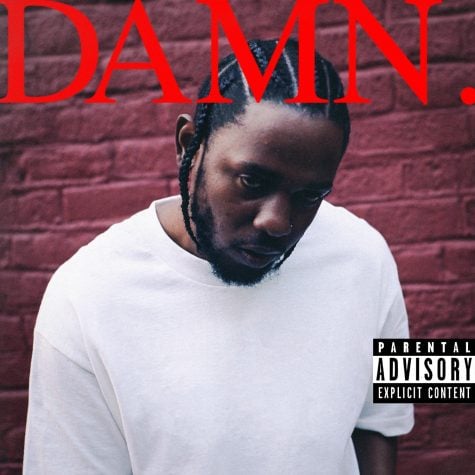 Typically, winners of the award in past years have been renowned journalists, poets, authors and classical music composers. But the break from these traditional musical categories is not the only thing that makes Lamar's Pulitzer prize win shocking. At last year's American Music Awards, "DAMN" lost the Album of the Year award to Bruno Mars' "24K Magic," though Lamar was able to snag the Hip-Hop/Rap Album of the Year award.
The win comes after "DAMN" hit shelves and streaming services in April of last year. Since then, Lamar has continued to showcase his artistic abilities and poetic skill with the soundtrack he helped to compose for Marvel's latest blockbuster film, "Black Panther."
Pulitzer Prizes are awarded annually, yet Lamar's win has generated more media coverage than many previous winners of the award. In fact, singer/songwriter Bob Dylan made few headlines for his musical achievement when he won a Nobel Prize for literature in 2016, though he was one of the few Americans to achieve the award since 1993.
Dr. Lisa Calvente, an ethnic studies professor at DePaul, says the win helps to change the public's perception of the hip-hop genre. "I do think that Kendrick Lamar's win is symbolic because it helps to shed light and disrupt those representations of hip-hop that are negative and typically used to reinforce negative representations," she said.
Calvente says that while Lamar's Pulitzer win should be celebrated, it should also "be normalized to the point where it's not this extraordinary moment." She compares Lamar's success with Bob Dylan's Pulitzer win for literature, another big moment for American music that nonetheless "wasn't highlighted in the same kinds of ways that Kendrick Lamar's win has been highlighted."Though Lamar is the first hip-hop artist to receive the Pulitzer, the significance of his win may lie in its representation of a cultural shift and a the newfound acceptance of hip-hop and rap as an art form – one that is worthy of praise and prestige.
"We hear that connection between violence and hip-hop," Calvente said. "So this Pulitzer Prize is highlighting that hip-hop is in fact an art – an art that was born within the United States that pulled from all these different black diaspora populations across the globe. It really is truly an American art piece."
Hip-hop and rap culture has shifted and gone through several phases, appealing to listeners across the globe with rhythmic, poetic and sometimes brash lyrics. It has remained a groundbreaking genre of music that has shown time and again that it can evolve and change to fit with the times.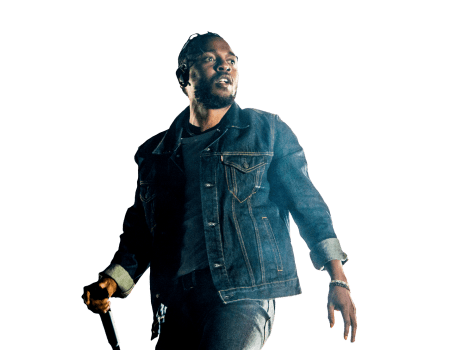 "What stands out to me about 'DAMN' is that he is writing in a very direct, unvarnished, authentic idiom about topics of urgent relevance to U.S. culture, and doing so in a way that is not forced or heavy-handed, but crafted with a virtuosic understanding of his genre," said Michael Lewanski, a composer and associate professor in DePaul's School of Music.
And it's not just about politics; Lewanski also notes that Lamar's Pulitzer win is different because it elevates his status as an artist.
"Many previous winners have been prominent classical composers, mostly white men who are members of a traditional, privileged, probably exclusive, elite, financially secure positions. Lamar is different because his cultural capital comes from a different set off sources," Lewanski said.
In addition to Lamar's win for hip-hop/rap, the achievement also marks progress in the diversity of musical choices and selection by the Pulitzer organization.
"It indicates that audiences, musicians, scholars and critics increasingly realize that there's no reason commercially successful music can't be thought of as just as good as so-called art music … a commonly expressed opinion in some corners used to be something like 'rap is not music.' This award reflects the extent to which that way of thinking is simply no longer viable," Lewanski added.
After Lamar's win was announced and media coverage increased, some fans took to social media to discuss the achievement. Many remain hopeful that this win will allow other hip-hop artists and less-awarded genres to become better known and recognized for their musical abilities – regardless of their backgrounds or status as musicians.
"I'm pretty sure there was a time, not at all that long ago, they wouldn't have considered hip-hop. Thus, there's been a real shift – in the direction of seriousness, nuance, and care – in how hip-hop is listened to and received and interpreted," Lewanski added.
Lamar's Pulitzer Prize award brings hip-hop and other lesser known artists and genres out of the shadows to be celebrated as an art.