Cooking her way through the glass ceiling
If you're looking for the city's best flan but want to stay true to supporting Latinx-owned businesses, look no further than Casa Yari.
Yari Vargas is the owner and chef of the Latin fusion restaurant located at 3268 W. Fullerton Ave. The food is a mixture of Vargas' Puerto Rican, Guatemalan and Honduran culture.
What sets Vargas apart from the rest, however, is that she is a Latina chef in the traditionally male-dominated field of culinary arts. Vargas has two strikes against her, especially in today's political climate: She is a woman and she identifies as Latina.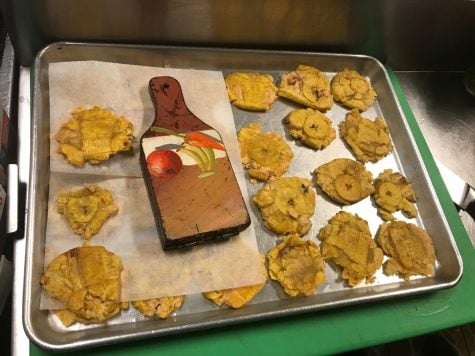 Chicago's kitchens have seen few women like Vargas, who started from the bottom and worked her way up. Vargas remembers the first time she fell in love with cooking; it happened not out of opportunity, but out of necessity.
"I was actually six years old," Vargas said. "My mom and my dad weren't married or living together, so she was a single parent raising us. My uncle was actually part of helping her raise us."
Vargas' mother and uncle attended school in the evenings after working all day. Some nights, this left Vargas and her siblings to figure out dinner on their own.
"I was the oldest (…) and we were home alone at the time, and we were hungry," she said.
Vargas remembers the day she fell in love with cooking because the only thing she saw in the pantry was a can of Spam, rice, cooking oil and a can of corn. Then, she remembers pulling a chair up to her oven and boiling water.
Things didn't go perfectly (let's just say that one of Vargas' discoveries that day was that you can't deep fry an egg), but it was the day that set in stone her passion for cooking.
While Vargas might be the head chef in her own restaurant now, it took a lot of struggling to get there. She remembers always being questioned by everyone when she was first getting started in the industry.
She was — and is — frequently targeted for being Latina.
Vargas shared a variety of stories of coworkers getting her name wrong (calling her María instead of Yari) or expecting her to be knowledgeable in making Americanized food items, like burritos.
"It's just the stereotype that comes, which is, 'So are you legal? Do you have papers?'" Vargas said. "I've even been asked, 'Oh, so you don't know English?'"
Vargas is used to not being taken seriously, but she doesn't let it break her spirit no matter how tough some days are.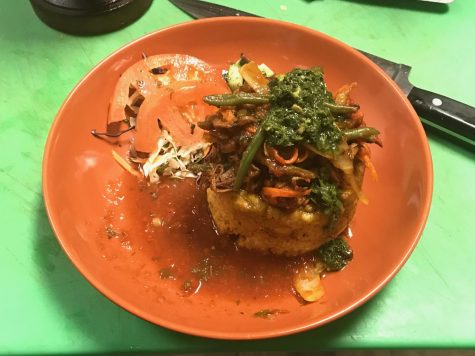 "The other day I was sitting in the kitchen and I said, 'Oh my god; I still have to continue proving myself,'" Vargas said.
She's never let it deter her attitude, however. She says that's because she understands that she must be an example for not only her two daughters, but for other women trying to break through glass ceilings in the culinary arts as well.
Vargas especially wants to be an example for Latina women who feel like all of the odds are against them during the age of a Trump presidency.
Vargas, said that comments, like the anti-Latinx ones Trump is famous for, affect everyone in the Latinx community.
"I remember my daughter coming up to me and (asking) me, 'Mom, do you think Hillary or Trump will win the election?'" Vargas said. She prepared to give her daughter an answer that spoke to her own experiences as a Latina trying to make it in the world of culinary arts.
"I looked at her, and I go, 'The truth — You want me to be honest? — is that this country's not ready for a woman (…) They'd rather pick somebody that has no experience over somebody that has the experience.
"(My daughter) looked so confused. I remember her looking at me again and telling me, "Mom, wait. Didn't you say that us women can do anything we want?
"I remember telling her that's the reason why I push," Vargas said. "It's why I keep going because I have to put up a fight. I have to put up a fight, no matter how long."
This is why Vargas makes sure that when customers enter her restaurant, they are made to feel welcome.
Casa Yari translates to English as "Yari's house," which was the vibe that Vargas strived for when she opened her doors to the public about three and a half years ago.
"I wanted to put some of the stuff that I had decorated with in my own home into the restaurant," Vargas said.
The restaurant is decked out with furniture that looks similar to what she has in her own home, which she shares with her husband and two daughters. Orange curtains hang in the windows and the lighting is dim, creating a warm and inviting environment.
Guests are greeted with a warm smile and an invitation to sit where they are most comfortable by Vargas' "partner-in-crime," Hector Ruiz, who identifies himself as the front-of-the-house manager, host, server and more.
Vargas sat down with Ruiz a few years ago to discuss opening up a restaurant. The pair, friends since high school, work together to keep the restaurant running each day .
Vargas said that she is rarely referred to as a chef, despite her obvious skill for cooking and presenting dishes, especially when other publications cover her restaurant.
Ruiz has noticed it too.
"I've realized that everywhere, like in 'Chicago Magazine,' they always just  say Yari Vargas," Ruiz said. "I noticed that when they have different men who are chefs featured, they are always given the title of chef."
Since it happens so often on television and in food magazines, it might be assumed that she experiences the same kind of shock from her own customers. But Vargas says most of the shock comes when they find out that the chef is a woman.
Ruiz recounted an evening where some guests asked to see the chef so that they could tell him that they enjoyed the food.
Ruiz was swift to correct them, explaining that the chef was a woman and her name was Yari Vargas, just like the restaurant's name.
"Right when I said her name, they freaked out," Ruiz said. "I couldn't change it around to make them feel differently. At least, when she came out, they said the food was amazing. Just to see the reaction was priceless."
But still, Vargas doesn't let experiences like this ruin her. In 2017, Casa Yari was featured on the TV show "Chicago's Best." More recently, Chicago Now listed Casa Yari as one of Chicago's top 100 restaurants.
"Chef is my title and I want to be called that, but I don't get to be called 'chef' often," Vargas said. "It makes me feel like I'm being noticed."