Late-night eats in Lincoln Park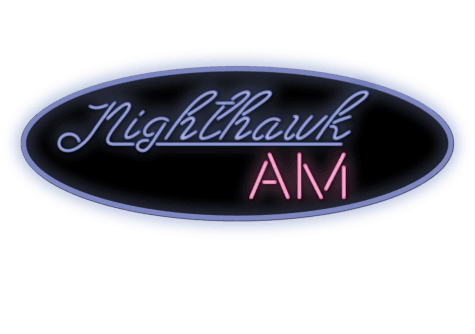 If you're sick of Dunkin Donuts and Starbucks sandwiches before your morning classes, look no further than Nighthawk AM for all of your gourmet breakfast needs.
The child of California-born Nighthawk: Breakfast Bar, Nighthawk AM is a fast-casual dining spot located at 2273 N. Lincoln Ave. After taking only a few steps through the door you are immersed in a new and entirely breakfast-themed reality. The floors are plastered with old breakfast advertisements, and the counter seating by the windows is covered by a mix of different cereal box covers. Patrons can find coffee lightened up with cereal milk, scoops of cookie dough and baskets of tots and crinkle fries at any time of the day.
The original location of Nighthawk in Venice Beach was established about two years ago as a full all-day breakfast bar by 27-year-old Los Angeles-based restaurateur and CEO Jeremy Fall. There, you can find spiked cereal milk cocktails, boozy French toast and other kinds of breakfast-for-dinner items.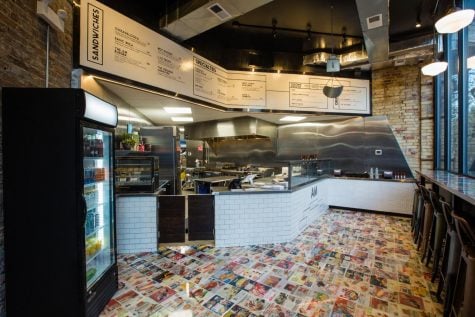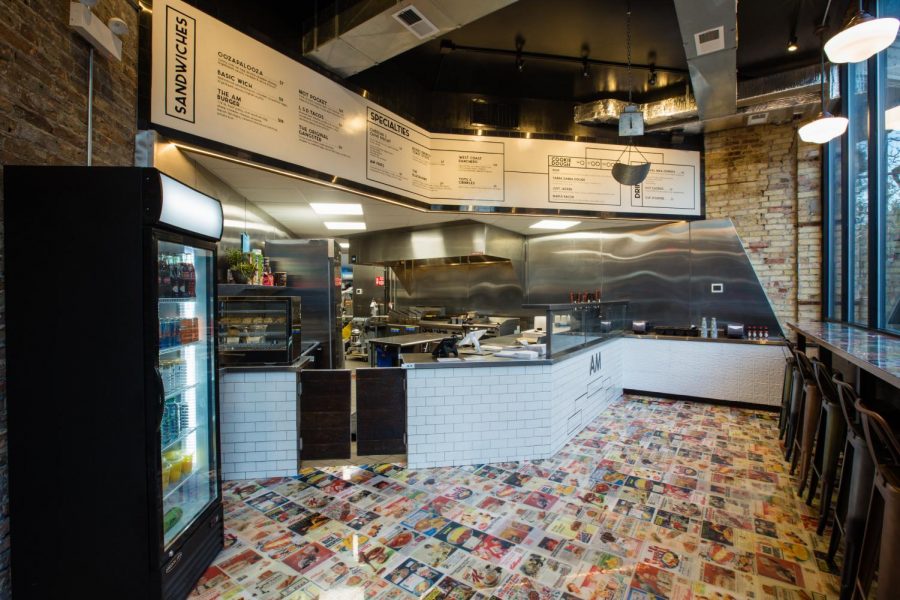 Nighthawk AM manager Colin Foy said that the team has thrown around the idea of opening a bigger restaurant in Chicago to serve alcoholic drinks and a fuller menu, but no official plans are in the works for that just yet.
However, if Nighthawk eventually decided to open a larger location, it would likely be very well-received in a city like Chicago, where brunch and booze go hand-in-hand for much of the population.
"We would like to do the cereal milk cocktails, so whether we do that here or in another location in Chicago is yet to be determined," Foy said.
Since Lincoln Park is full of 20-something millennials, Nighthawk AM fits into the rest of the neighborhood quite perfectly. Just like the seasons, the menu changes quite frequently, and the restaurant offers different food items depending on the time of year.
Perhaps the most drastic new addition to this season's menu is the newly implemented "BYOB: Build Your Own Bowl" option. Capitalizing on the fast-casual customization experience that has long been popularized by chains like Chipotle, Nighthawk AM has taken a unique spin on the concept and adapted it to their breakfast all day business model.
Although it's no longer being offered as the weather has been warming up, the Hot Cuckoo is probably one of the best cups of hot chocolate in Chicago right now. The drink is made with Cocoa Puffs and topped with burnt marshmallows and even more Cocoa Puffs. Sipping on this drink might remind you of a simpler time, complete with bonfires and a finals-free winter break.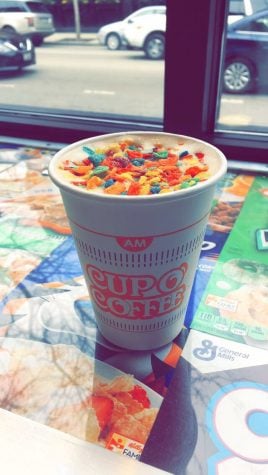 The menu also features a coffee option playfully titled Cereal Milk Covfefe, poking fun at the typo mix-up involving President Trump around this time last year. The options for different cereal are always changing, keeping the menu feeling fresh and new every time you step through the door.
Now off the menu, the Fruity Pebbles cereal milk coffee was the perfect flavor combination between coffee and cereal, and it expertly balanced both components of the drink in order to highlight the unique flavor of the cereal aisle staple. The Fruity Pebbles used to top off the drink as a garnish took the presentation to another level.
We started off by trying two breakfast sandwiches called the Oozapalooza and The Original Gangster.
The Oozapalooza consists of a homemade cheddar and chive biscuit that encompasses a sunny side up egg, cheddar cheese and Nighthawk sauce to top it off. This biscuit is reminiscent of the iconic Red Lobster biscuits but stands apart from the rest as a truly made-from-scratch meal with each and every ingredient bursting with flavor. The Nighthawk sauce adds a subtle and completely original tangy flavor that takes everything else up a notch.
Next, The Original Gangster is just what it sounds like: it's a classic breakfast sandwich served on a potato bun topped with bacon fat mayo. Inside you'll find a cheesy cheddar omelet and the house made maple-sage sausage that put Nighthawks' sausage, egg and cheese breakfast sandwich competitors to shame.
Now, you can add a side of tots to your sandwich order for just $2. We recommend ordering the tots with a side of Nashville hot mayo. The sauce is tasty when you first try it, but there's something about the heat that sneaks up on you and makes it an even more exciting flavor experience.
If you can make room for dessert, look no further than Nighthawk's selection of cookie dough. Prepare room in your stomach for an ice cream-sized scoop of everything your heart could desire out of gourmet cookie dough.
The Yabba Dabba Dough served in a small cup, is Fruity Pebbles cereal milk cookie dough topped with fresh strawberries, blueberries and lime zest.
To make matters even better, almost all of the food is given to you in convenient plastic containers making it easier to take it to-go or to save your food for later.
You won't ever leave feeling bad about the food you just consumed, though. As cheesy, meaty and well-portioned as the food can be, unbuttoning your pants won't be a thought that crosses your mind.
"You don't wanna eat breakfast food and then go home and take a nap," Foy said.