Save the Date: The countdown to the royal wedding has begun
Meghan Markle and Prince Harry will tie the knot May 19 at 6 a.m. central time.
Hang on for a minute...we're trying to find some more stories you might like.
Hollywood actress and California native Meghan Markle will wed Prince Harry of Wales, grandson of the Queen and sixth in line for the throne on Saturday, May 19. The two met in 2016 after being introduced by a mutual friend and reportedly dated for about 15 months before Prince Harry popped the question during a quiet night in over roast chicken.
Now, with the wedding just days away and despite heavy scrutiny from the media, there are still quite a few details left up to speculation. Meghan's dress? The wedding party? The guest list?
"They are keeping things very tight-lipped," said Frank J. Andonoplas, accredited master wedding planner, owner of Frank Event Design in Chicago and adjunct professor in the School of Hospitality. "This is not just a wedding- this is an event that is going to affect the British Monarchy, and there is so much protocol involved."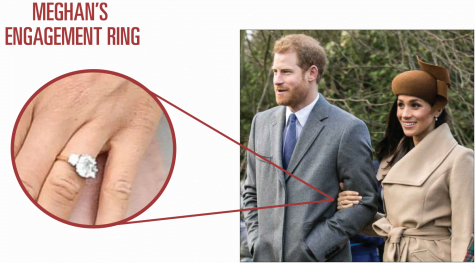 Meghan and Prince Harry's wedding will be held at St. George's Chapel in Windsor Castle, rather than at Westminster Abbey where Prince William and Kate Middleton were married in 2011. As Harry is sixth in line to the throne and is quite unlikely to be King, the couple was allowed to opt for a slightly more toned-down venue. St. George's Chapel can hold 800 guests compared to Westminster Abbey's 2,000.
But even with a smaller guest list, a wedding of the scale will be anything but low-key.
"You'll be dealing with street closures and security beyond belief," said Andonoplas, who has experience planning weddings for celebrities and high-profile guests that require confidentiality and security measures. "I couldn't even begin to imagine what their security plan is."
Meghan may also bring a few of her own American customs to the traditional British affair. We know the couple has commissioned Claire Ptak, American expat and owner of London-based Violet Bakery, to make a lemon elderflower cake with buttercream frosting for the big day, going against the traditional fruitcake that's been served at royal weddings for generations.
As for the wedding party, it's unknown if Meghan will stick to American or British wedding customs. While American bridesmaids tend to be adult friends of the bride, the British often include children in the wedding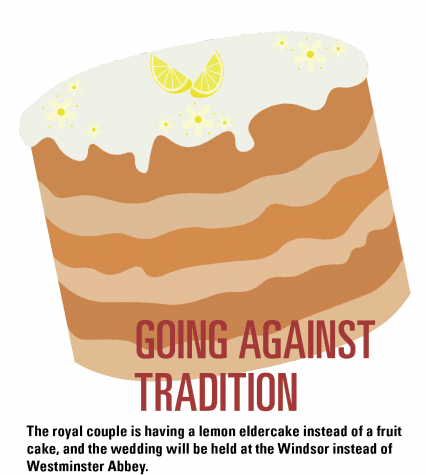 party. It's believed that Meghan will commission her close friends for her own wedding party, but perhaps also include Prince Harry's nephew and niece, Prince George and Princess Charlotte, in the festivities.
The design and designer of Meghan's dress, which have been widely speculated over in the months and weeks leading up to the wedding, are also still a mystery.
"I'd be shocked if she wore strapless," said Andonoplas. "She's too modest- we won't be seeing any shoulder. I'm guessing short sleeves, maybe a cap sleeve. Something very tasteful."
Meghan's style as she has transitioned into the royal spotlight has been widely embraced, with critics and fans alike appreciating her modern spin on a very conservative look. From her trousers to her signature messy bun and pointed-toe pumps, women around the world have been quick to snatch up labels she's been spotted wearing. Her wedding dress will no doubt inspire a new trend for many brides, just as Kate and Diana did before her.
"After Diana, it was all about the royal ballgown and the bow in the back," recalls Andonoplas. "And after Kate was married, the long sleeves and lace became really big. I've seen many more sleeves on brides since then."
Post ceremony, the couple will reportedly have two receptions. This first reception will be at St. George's Hall, and the second, more private reception will be hosted by Prince Charles at Frogmore House. The second reception will be for closer friends and family only, and it's rumored that the Spice Girls may be performing.
"The afterparty will be later in the evening, and it's more for the couple as opposed to all the earlier protocol. I think they will try and make it their own," said Andonoplas on the level of input the couple has in planning their wedding day.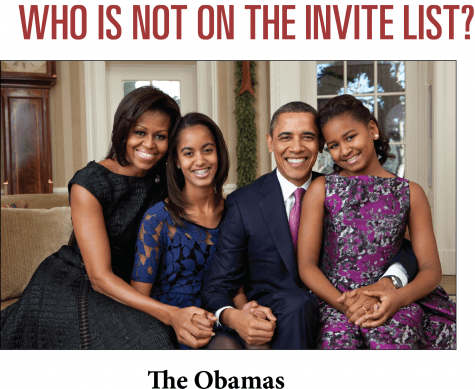 Still, because of royal traditions and customs, many of the day's events are out of Meghan and Harry's control. "I can tell you there are things they would have wanted and were told absolutely not," he added.
For citizens of the UK who are more closely connected to the royal family, the upcoming royal wedding stirs up some emotions from the past. Anna Buhles, British citizen who splits her time between the U.S. and the UK, says that as a nation, Britain has closely watched both boys grow since the death of Princess Diana in 1997.
"Watching William and Harry walking behind their mother's coffin that day will never be forgotten," said Buhles. "Many people really wondered if those boys would ever find happiness again, particularly Harry who was so young."
"It's especially heartwarming to see him marrying someone who seems to make him happy and be his equal in many ways," she added.
As for the American attention to the upcoming royal event, Buhles believes Americans have always had a level of interest in the royals, partly due to the fairytale aspect of kings, queens, princes and princesses that are foreign to American culture, and partly because the Royal Family puts on such a good show.
"Even so, in the UK it will be times 100 with wall-to-wall coverage," said Buhles. "A royal wedding is huge in the UK and really the only way to avoid it is to hide at home with everything switched off and the curtains drawn."
Added American interest in the wedding is also due to the fact that Meghan herself is American, and a well-known actress from her role as Rachel Zane on Suits.
"I followed William and Kate's wedding," says student Sarah Epstein. "But I think my friends and I are even more interested in this one just because of Meghan. I hope she adds a little bit of flair and some of her own personality into it. She's different, and that's the best part."
Local fans will be able to catch a glimpse of the couple during their carriage procession through Windsor after the ceremony. But for those of us across the pond thinking about setting an alarm to watch the big day, be ready for an early wake up- the wedding will air here in Chicago at 6am on Saturday morning. But based on what we know so far (and all the rumors), it will be well worth it.