Men's golf finishes third at Callawassie
Hang on for a minute...we're trying to find some more stories you might like.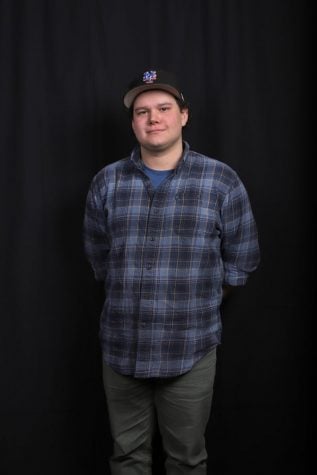 More stories from Shane Rene
DePaul's men's golf team returned to Callawassie Island for the Big East Championship last weekend in the hopes of avoiding another nightmare collapse on the final day.
Last year, under the command of long-time head coach Betty Kaufmann, the Blue Demons found themselves at the top of the leaderboard with a seven stroke advantage entering the final day. Eighteen holes later, DePaul had tumbled down the leaderboard into fourth place.
But the circumstances were different this year. Picked to finish fifth going into the week, the Blue Demons sat T-3 after the first day and turned in a second-round-low of 293 to close the gap between themselves and front-runners Georgetown and Marquette.
DePaul's top individual, Charlie Spencer White, was also just three shots back of an individual title and freshman standout Joey McCarthy was lurking just outside the top 10. 
"Going into the final day I was in the final pairing with Georgetown and Marquette so I was only, if I recall, three back from the lead — so obviously it was pretty exciting for myself," Spencer White said. "I honestly thought if I could have a good round I could, not even get myself a chance to win, but get the team to win."
"After the second round, we put ourselves in position to maybe win, McCarthy said. "But that didn't happen, obviously."
Georgetown and Marquette kept the pedal down, turning in identical 291's to lock up first and second place, respectively. DePaul finished 13-strokes behind Marquette which left them  alone in third place, with a final round 298.
"I was happy with it," head coach Marty Schiene said. "We were picked to finish fifth so we exceeded expectations — and we actually had an outside chance to contend for the victory only being nine back (of the lead). I was happy with it."
Charlie Spencer White teed off with the final group out in the third round with a clear shot at the lead. The junior followed a six-birdie, eight-bogey 74 in the first round with a far-cleaner round of 71 on day two, but that momentum didn't carry over.
A final round 75 was still good enough to earn Spencer White a career-best T-6 finish, however.
"(Spencer White) started playing well toward the end of the spring and just carried it on right into the conference championship," Schiene said. "I think he's made tremendous progress in the last year."
"I was very happy with the week," White said. "And I was very happy with how the tournament went for myself because there was a lot of pressure coming down the last few holes.
"I was slightly disappointed with my final round score as it was the highest of the three-day event. I played well but I just didn't make as many putts as I'd like to. If the putts had dropped, maybe it would be a different story."
Putting was a struggle for McCarthy, who stumbled out of the gate with opening rounds of 76 and 75.
"I pretty much just struggled with putting the entire time," McCarthy said. "I hit the ball fine — enough to finish much higher.  The greens were really fast, which I like, but I kind of read them wrong and struggled overall with putting."
The greens were running around 13 on the stimpmeter — the device used to measure the speed of putting greens — which, ranks them as being amongst the most notoriously feared greens in world; that puts Callawassie Island on par with the likes of a U.S. Open-ready Oakmont. But McCarthy was able to tame the slick Callawassie greens on the final day to turn in an even-par 72 to move five spots up the leaderboard for a T-8 finish.
"I just made more birdies," he said.
"Well, as a freshman I thought it was very good" Schiene said. "He's very mature for a freshman, he's very good under pressure, and he's got a big game that's only going to get better in the future."
Under new leadership for the first time in nearly two decades, the Blue Demons improved on last year's finish and, perhaps more importantly, proved they could stay competitive for three full days with rounds of 309, 293 and 298.
The team itself was largely different too. Three of DePaul's five players — White, McCarthy and Kyle Vincze — had never experienced a conference tournament before, which may have been just what they needed.
"I think (the lack of experience) helped us because it was totally fresh for us going into the event, and we didn't have any bad memories," White said.
The team struggled early in the year, routinely finding themselves at the bottom of the leaderboard. Overtime, the Blue Demons developed an identity as the underdogs.
And with that status came a unique benefit: The team found a great deal of the pressure was lifted from their shoulders.
"We were down 15 going into the final day instead of up 15," McCarthy said. "So we didn't have anything to lose, really."