Freshman Focus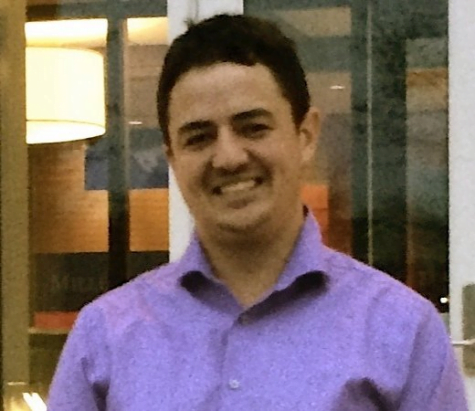 More stories from Andrew Hattersley
When DePaul took the field for the Big East Tournament against Villanova and Creighton, six of the 10 players on the field were underclassmen, including the catcher-pitcher duo of Missy Zoch and Jessica Cothern. Add in a seventh with Pat Moore closing out the last three innings Sunday afternoon, and you had a team of players who did not miss a beat.
Head coach Eugene Lenti was quick to praise the senior leadership of Megan Leyva, Haydn Christensen, Kennedy Garcia and Kayla Landwehrmier for helping the younger players become key contributors.
"They've all done a great job keeping this group together," Lenti said. "Keeping them facing forward, keeping their oars in the water, keeping them on task in a great way – in a way that makes them better and keeps them working hard."
Freshman Kate Polucha, who leads the team in hitting with a .375 batting average, also spoke of how the older players helped her take every game in stride and stay relaxed.
"The older girls have really taken me under their wing," Polucha said. "They've told me I get super nervous, they always say 'it's just a game, you're fine, just relax,' and that's definitely helped me keep my head on straight throughout this whole season."
As for what has kept the freshman going all season, Polucha referred back to a message from Lenti when she came to DePaul.
"We're definitely all together on this, all the younger girls," Polucha said. "Coach Eugene told us that when we came here we can't play like freshman, so I guess we all gripped that mentality and tried our best to play as good as we can."
Leyva, the senior leader in the outfield, also credited the younger players who came up big on Sunday with three of the six runs batted in, while Zoch and Moore combined to limit Creighton and Villanova to just four total runs over the two days.
"With our young players you can definitely see that they've come up and stepped up to the plate, and they play like they've been with us forever," Leyva said. "I think that's great that we have such a great bond on the team that, as you can see when we play together, we just work together to get to our goal."
Lenti also praised the job Garcia, who also has a 2.40 ERA of her own, has done in helping Moore and Zoch combine for an ERA below two, especially with assistant coach Lindsay Platt being on maternity leave.
"They could not have done it without Kennedy," he said. "Kennedy has been their spiritual leader, their friendship leader – their mother in a sense. She's kind of been taking over a little bit of a role that she probably didn't expect to take with Coach Platt being on maternity leave."
Lenti also praised volunteer assistant coach Ashley Sunshine and graduate assistant Morgan Maize for also helping both younger pitchers lead the rotation throughout the year.
Moore, who struck out five batters in the last three innings, said this experience only makes her more excited for the coming years.
"I think this is a great experience because (…) we are so new to the program," Moore said. "This shows that we have so much potential and the fact we can accomplish this with a young team, it just makes me excited for the years to come."
Now many of the freshman will face a new challenge that will help them down the road as well: playing in the NCAA Tournament for the first time.