A conversation with Rainn Wilson on the practice of acting
Hang on for a minute...we're trying to find some more stories you might like.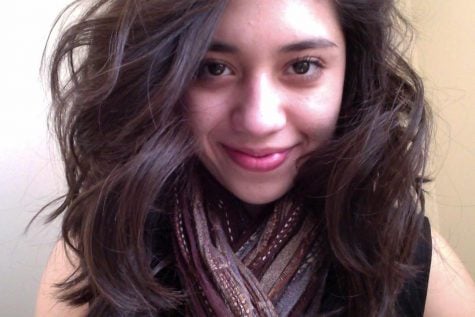 More stories from Yazmin Dominguez
As part of the College of Computing and Digital Media's Visiting Artists Series (VAS), actor Rainn Wilson spoke with screenwriting professor and moderator Chris Parrish in front of a packed auditorium on Thursday afternoon.
"I've been a huge fan of Rainn for a long time. I absolutely love 'The Office' and something that I've realized about that show in particular is that it transcends all ages," Parrish said. "I think it's one of the few shows in the television courses that I teach where there is never a debate: Everybody loves The Office.
Wilson's reputation as Dwight drew a larger crowd to the second to last VAS of the year. According to Parrish, Wilson's visit to DePaul was one of the most well-attended artist series events of the year.
Yet, while Wilson is most well known for his popular role as the "Assistant to the Regional Manager," Dwight Kurt Schrute, the conversation transcended beyond his acting role on the hit 30-minute sitcom.
Taking time out of his production schedule for "The Doppelganger" at the Steppenwolf Theatre, Wilson spoke to DePaul students about his career as an actor and director, his new book "The Bassoon King" and his work producing Soul-Pancake, a Youtube channel providing uplifting content such as Kid President.
And while the average viewer might not think the actor playing Dwight Schrute is a humanitarian, Wilson is in fact the cofounder of the Lidé Foundation, an organization based in Los Angeles that offers Haitian girls living in rural parts of Haiti the opportunity to get involved in the arts.
With 30 years experience in theatre, including on the local, regional and Broadway circuits, Wilson explained the craft he has developed for acting during the course of his career.
"I believe in the old school way of looking at acting, which is looking at what is the character's intention. It can never let you down to play intentionality as an actor," Wilson said.
Wilson's credits include roles in hit films such as "Juno," "Six Feet Under," "The Rocker," Will Eno's "Thom Pain (based on nothing)" and "Super." Wilson has worked with directors such as Jason Reitman, Peter Cattaneo and Jonathan Frakes on both film and TV projects.
Having directed three episodes of "The Office," Wilson described how his experiences acting in a wide breadth of projects – from Hollywood features like "Juno" to independent films, such as "The Wig" – has made him learn how the most successful directors allow themselves to be surprised.
"The best directors I've worked with …  find where the scene takes them. They come in with a really strong point of view, storyboard it pretty clear what you want, what you need from the scene in the grand arch of the story and allow yourself to be surprised in all kinds of ways," Wilson said.
Upon discussing Wilson's unconventional roles as the anti-hero Frank D'Arbo/The Crimson Bolt in "Super," Parish asked why the actor is attracted to characters who seem to have their own moral code.
"This is maybe the first time I hear Dwight described as an anti-hero," replied Wilson, as the crowd laughed. 
"I haven't really thought of it in those terms. … I'm just drawn to complicated characters who have their own way of seeing the world, who are misfits in a way and have an interesting perspective or twisted journey," Wilson said. "I'm just drawn to those types of characters. I wouldn't know how to play a well-balanced guy. I don't get those roles, and I shouldn't get those roles."
Near the end of the conversation, Parish stepped away from Wilson's professional acting career to inquire about Wilson's personal life as a member of the Baha'i faith, which he discusses in depth in his 2015 autobiography "The Bassoon King."
"One of the things I discovered in coming back to the Baha'i Faith was there's a beautiful series of teachings that I wasn't aware of that talk about how the making of art is the same as making prayer … that is to say, that when your fingers touch the paintbrush it as though you're on your knees on intemple," Wilson said. "There's so many aspects of the beautiful, of the divine, of the transcendent in the creation of art."