Urban Outfitters: Controversy is trending
Urban Outfitters is famous for overpriced, hipster clothing and even more famous for causing frequent media outrages. More than its so-called "edgy" style, UO has been in the limelight for multiple cases of selling insensitive products that have offended a number of cultural and religious groups.

Just when UO finally stepped away from the spotlight, however, the company found itself in a whirl of trouble with one of its biggest controversies yet. UO's website featured a "vintage" $129 Kent State University sweater for sale. Nothing seems wrong with that (looking past the unreasonable price), at first glance. However, a closer inspection reveals distasteful red fabric patterns resembling bloodstains and bullet wounds visible on the sweater.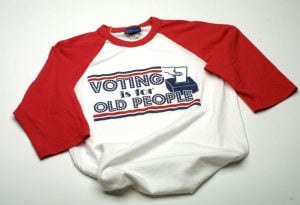 The Kent State sweater was part of UO's Urban Renewal Vintage line, and according to BuzzFeed, was advertised on the website with the description "Washed soft and perfectly broken in, this vintage Kent State sweatshirt is cut in a loose, slouchy fit. Excellent vintage condition. We only have one, so get it or regret it!"
The controversy refers to the Kent State University shooting of May 1970, where an Army National Guard Unit fired on anti-war student protesters, leaving four students dead and nine others wounded. The tragic event at this Ohio university still poses as a sensitive subject today for those who know of it.
That being said, UO should have known better than to allude to such a tragic event. With UO's negative publicity streak, one would think that the company would learn to be more cautious with pushing the limits on edgy products.
UO's frequent mishaps in the past have managed to anger women's health advocates, the Navajo Nation and various cultural groups, like the Irish and Jewish communities. Before the Kent State sweater outrage, UO got in trouble for a T-shirt that read "Eat Less," which health advocates said promoted and encouraged eating disorders such as anorexia. UO also sold obscene shirts reading, "Irish I Were Drunk" and "Irish Yoga" with a picture of a vomiting Irish man; this caused Rep. Joe Crowley (D-N.Y.) to write a letter to UO saying, "we know that Irish and Irish-Americans often revel in self-deprecating humor. However, we believe these items represent a step too far."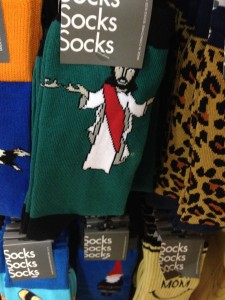 Kent State University issued a statement Sept. 15 saying, "We take great offense to a company
using our pain for their publicity and profit. This item is beyond poor taste and trivializes a loss of life that still hurts the Kent State community today."
UO sent a tweet Sept. 15 apologizing for the offensive Kent State sweater saying, "Urban Outfitters sincerely apologizes for any offense our Vintage Kent State Sweatshirt may have cause. The red stains are discoloration from the original shade of the shirt and the holes are from the natural wear and fray."
What perplexes me is why UO used its apology to blame the original product for this controversy spark. Was UO so clueless as to not think that this Kent State sweater was a bad purchase? Whether or not the sweater is made that way on purpose, it was UO's choice to take this controversial sweater, advertise it as one-of-a-kind and act completely surprised when every corner of the media attacked. After this many bad run-ins with the press, it seems like UO's motto is that negative publicity is still publicity.
We get it, UO. You're tired of apologizing for your "trendy," overpriced products. What can almost be guaranteed, unfortunately, is that this will not be the last controversial incident from this store. After all, if it gets your company trending on Twitter, are you really that sorry?