The summer movie season may be over, but this fall has some of the must-watch films of the year. Although once thought to be a time for smaller films to have a chance at the box office instead of competing with large summer blockbusters, recent years have welcomed a number of large hits to lengthen the blockbuster season. The following are the top five most anticipated films of the upcoming season.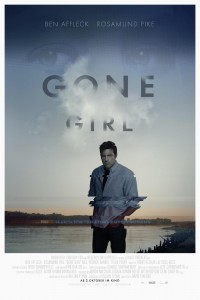 1. "Gone Girl" – This film is based off Gillian Flynn's bestselling 2012 novel about the tumultuous marriage of Nick and Amy Dunne (Ben Affleck and Rosamund Pike). David Fincher ("Fight Club", "The Girl with the Dragon Tattoo") directs the thriller and will integrate the two different viewpoints depicted in the novel by fusing them together in a string of flashbacks. Although early reports seemed to point to a different final act than the book, recent news claims it will stick to the jaw-dropping reveal at the end.
Release Date: Oct. 3
2. "Birdman" – Although not much is known about director Alejandro Gonzalez Iñárritu's ("Babel", "21 Grams") newest film, the trailers have given some key clues to the comedy. Michael Keaton is a washed-up actor, Riggan Thomson known for his role as a superhero names Birdman (not unlike Keaton's portrayal of Batman in the late 80s). He tries to make a comeback by starring in a Broadway play but seems to suffer a breakdown. Emma Stone and Edward Norton costar as Thomson's daughter and rival respectively.
Limited Release: Oct. 17
3. "Big Hero 6" – Continuing their success with Marvel comics, Disney's latest animated feature is based on a lesser-known comic of the same name. This film differs from the others, as it does not take place in the same universe as other Marvel films like "The Avengers". Set in the fictional combination of San Francisco and Tokyo (appropriately named San Fransokyo), Hiro Hamada (Ryan Potter) is a 14-year-old robotics prodigy with a large inflatable robot bodyguard named Baymax (Scott Adsit of "30 Rock"). Hamada and Baymax come across the villainous Yokai who plans to destroy the city. Hamada realizes he can make his cuddly bodyguard into a fighter and pulls together a team of crime fighters to keep their town safe.
Release Date: Nov. 3
4. "Interstellar" – Christopher Nolan's first film since the final Batman installment will take us into space and possibly through time. Consistently protective of his work, people are still grasping at the little bits of clues he has left in the trailers. Matthew McConaughey plays Cooper, a father of two and trained pilot/engineer. With little food left on Earth, Cooper joins others on a mission to find some way to save humanity. Anne Hathaway plays his fellow crewmember and Jessica Chastain takes on the role of McConaughey's daughter.
Release Date: Nov. 7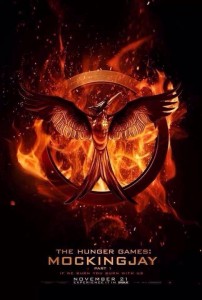 5. "Hunger Games: Mockingjay – Part 1" – Following in the steps of "Harry Potter," "The Twilight Saga" and "The Hobbit" of splitting single books into two or more parts, the final book in "The Hunger Games" series will be in two film. The first of the two will have Katniss Everdeen (Jennifer Lawrence) split from her partner Peeta Mellark (Josh Hutcherson) whose been taken prisoner by President Snow. Everdeen is stuck in the mysterious District 13 with the rebellion leader President Coin (Julianne Moore). Although director Francis Lawrence has kept quiet about where he has made the split in the movie, there's no doubt this installment will lack any of the action or drama that were so present in the first two films.
Release Date: Nov. 21