Lopez joins crowded DePaul backcourt
The DePaul Blue Demons roster for the 2019-2020 season just got one man stronger today, as 6-foot-5-inch shooting guard Oscar Lopez has given a verbal commitment to DePaul University and head coach Dave Leitao according to 247Sports.com.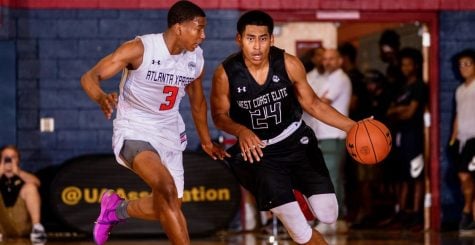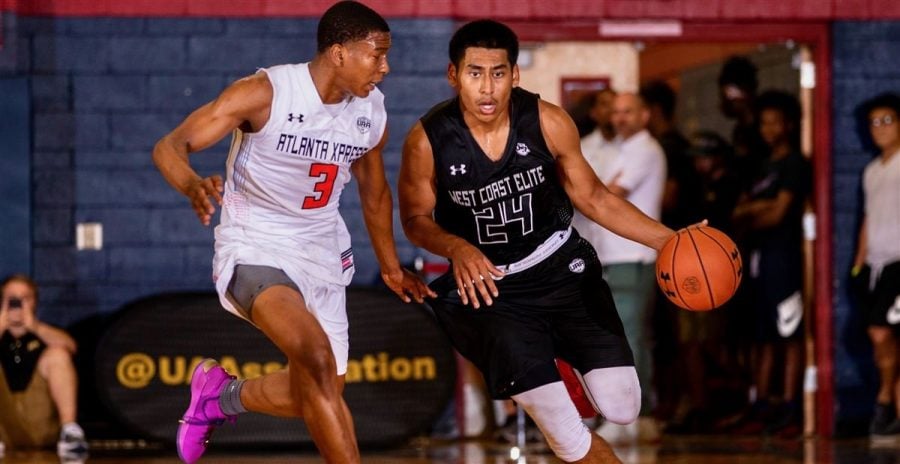 The class of 2019 Torrance, Calif. native took an official visit to DePaul on Sept. 21 and picked the Blue Demons after fielding offers from Colorado, Georgia Tech, and several other smaller schools.
"I'd like to announce that I'm 110 percent committed to the UNIVERSITY OF DEPAUL," Lopez posted on his Twitter account. "I would like to thank all the coaching staff at DEPAUL for recruiting me @depaulhoops #GOBLUEDEMONS."
                                                                                                                                                                 Photo Courtesy of 247Sports
After taking his official visit to DePaul, Lopez also took an official visit to Colorado on Sept. 27 before announcing his decision on Thursday.
Lopez is a three-star prospect according to 247Sports.com, and really began to garner attention from schools when he joined the West Coast Elite Under Armour AAU program last spring.
In eight games for West Coast Elite, Lopez made four starts and averaged just over eight points, five rebounds and two assists while playing just over 20 minutes per game. Lopez best performance of the year came late in the AAU season when he had 25 points, eight rebounds and two assists in a win over Atlanta Express.
He currently attends Veritas Prep in Anaheim, Calif., and previously attended Lynwood High School in Lynwood, Calif. and Bishop Montgomery in Torrance, Calif. before his move to Veritas. In his message, Lopez also thanked his coaches Bob Uchida and Gary Lenoir for taking him under their wings, and his family for helping him along the way.
"With all the haters and doubters you believed in me, always kept pushing (me) to the next level and to reach my dreams," Lopez said. "All the sweat and tears from grinding in the gym, workouts, conditioning, all the bumps and bruises, rolled ankles, I can finally say it all paid off (with) all the accomplishments."
When he arrives in Lincoln Park, he'll compete for playing time in what's becoming a crowded group of Blue Demon perimeter players that already includes Lyrik Shreiner, Devin Gage, Jalen Coleman-Lands, Flynn Cameron and John Diener.
"Lopez is a 6-foot-5 wing- type with very good ball skills, an innate passing ability, and he is as tenacious a competitor as you will find," PrepHoops.com writer Joel Francisco wrote. "While on the block he knows how to carve out space, can finish with either hand, and he has terrific hands. On the perimeter, he can screen and cut with aplomb, and his perimeter shot has become more dependable."
Lopez joins highly-touted recruit Romeo Weems in the Blue Demons 2019 recruiting class.
The college basketball Division One initial signing period begins on Nov.14, 2018 and ends on Nov. 21, 2018.
The DePaulia attempeted to reach out to Lopez and his coaches as well as former coaches, but have not received a response at the time of publication.